Hotel Den Briel: Green surroundings close to Ghent's centre
TEXT: DEBBY GROOTEMAN | PHOTOS: HOTEL DEN BRIEL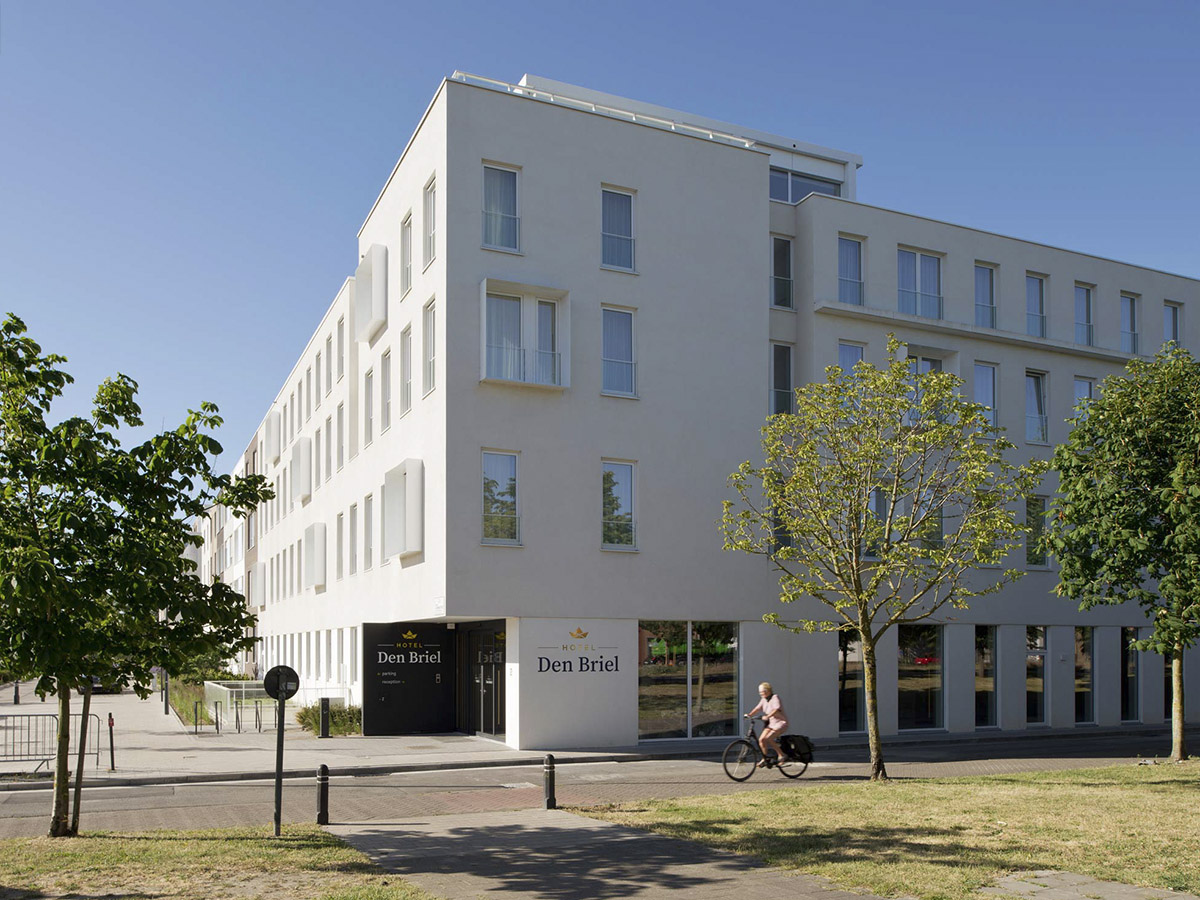 If you are looking for an oasis of peace close to the historic city centre of Ghent, you should definitely book a stay at Hotel Den Briel. The hotel has tranquility in its DNA. After a day out in Ghent, relaxation awaits at this spacious and green location.
Hotel Den Briel is a relatively new hotel that opened its doors only a few years ago. Comfort, warm, friendly and serene are only some of the words that describe this spacious hotel. The exceptional green surroundings are also unique. Eva Van Cauwenberghe, communication manager at Hotel Den Briel, explains: "Our hotel is located on the northside of Ghent, just a short walk from the centre. Compared to hotels in the city centre, we offer space in combination with green outdoors. Looking from the outside, you would never guess that there is a beautiful garden hidden behind the doors. And a terrace that offers you views over the park with a pond."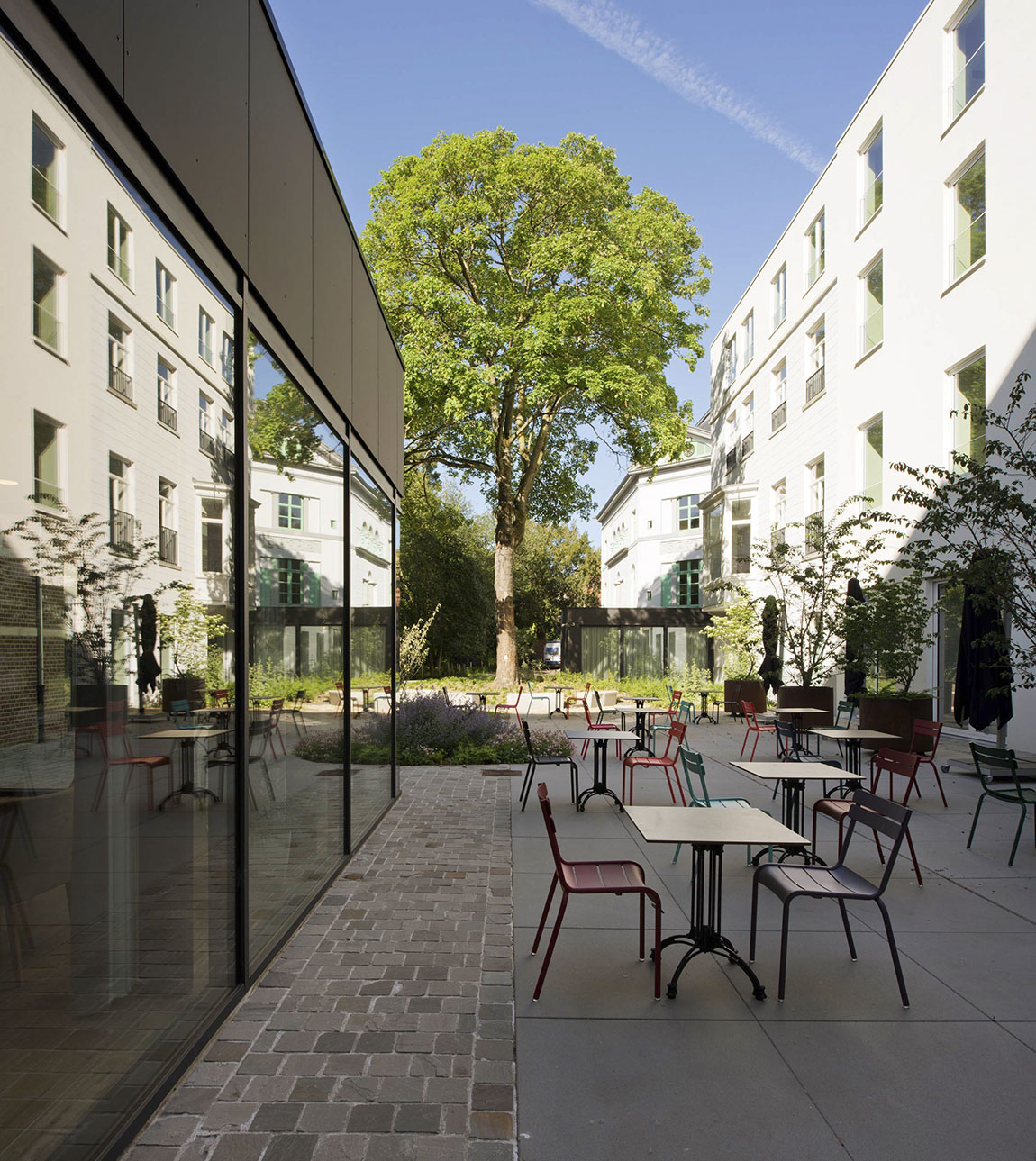 Everything at the hotel is ample. "Not only are the hallways and the lobby large, but the parking garage also has wide spaces," mentions Van Cauwenberghe. "And of course, our rooms offer plenty of amplitude." Hotel Den Briel has double and twin rooms, as well as some single rooms. The family rooms are also quite popular. Van Cauwenberghe: "If you are looking for extra comfort and space, you can book a deluxe or superior room with a terrace. Some even have a bath to relax in after a visit to the city centre."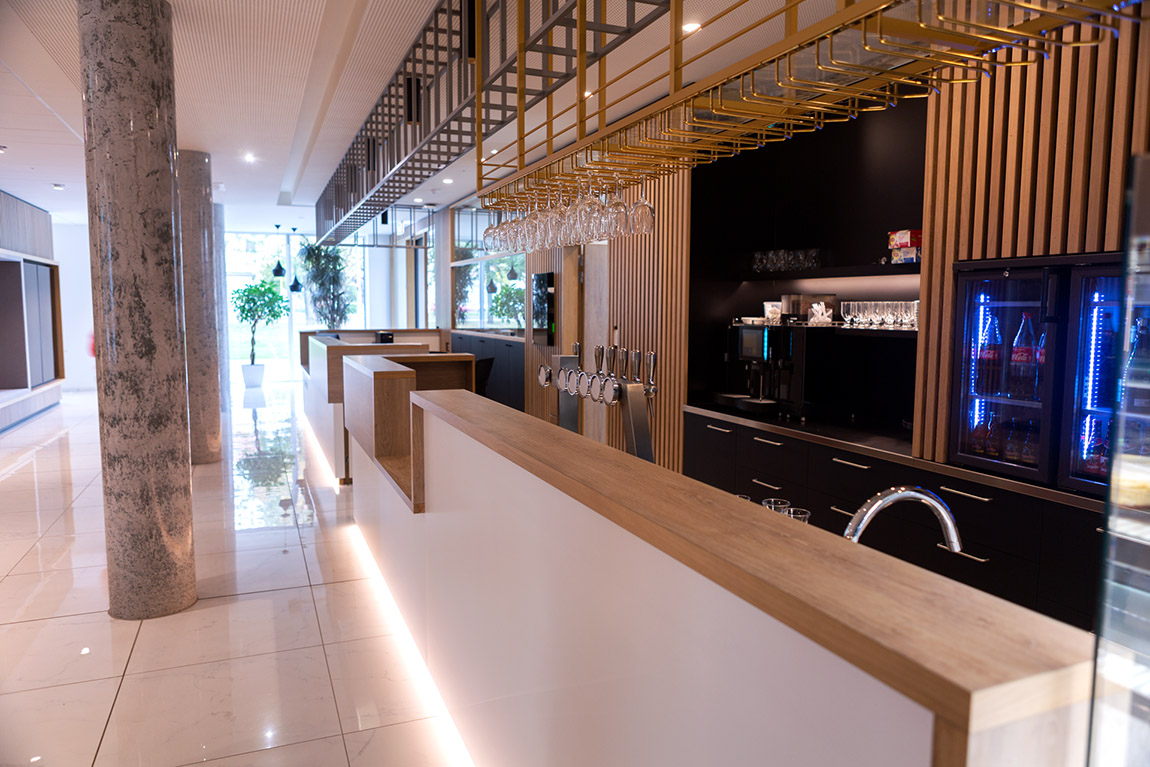 Its proximity to Ghent's harbour and industrial area also makes Hotel Den Briel the perfect place to stay while on business. "We offer different services for our business guests. We can prepare a takeaway breakfast and we have meeting rooms complete with coffee arrangements. The lobby can also be used for business lunches," highlights Van Cauwenberghe.
The next time you visit Ghent, you can now consider booking a room at Hotel Den Briel, which has plenty to offer, including its peaceful location.
Hotel Den Briel offers:

• Fitness room with views over the garden
• Spacious lobby with bar, terrace and garden
• Full breakfast buffet
• Meeting rooms
• Late checkout available
• Bike rental service to discover Ghent
Services for people with special needs

Web: www.denbriel.be
Subscribe to Our Newsletter
Receive our monthly newsletter by email