Hotel Bazar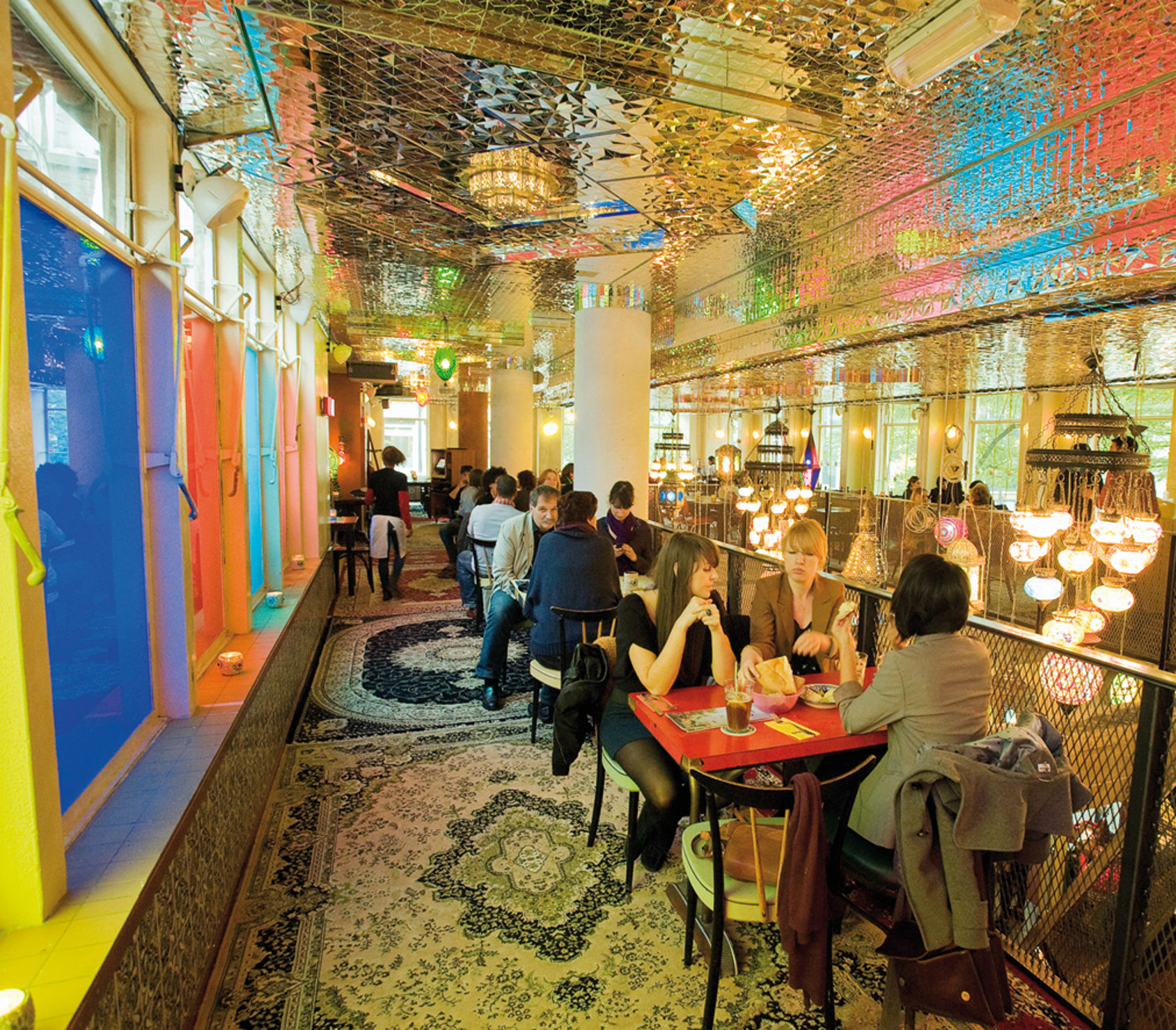 One thousand and one nights in Rotterdam
TEXT: CHARLOTTE VAN HEK | PHOTO © MAARTEN LAUPMAN
An exotic, crowded marketplace, bustling with life, overflowing with delicious flavours and mysterious sounds. In Hotel Bazar you will meet the world.
From your meal to your bedroom, Hotel Bazar offers a complete colourful cultural experience. Located in the heart of Rotterdam, this hotel and restaurant has the exceptional atmosphere of a faraway land. The 27 rooms, spread over three storeys, each have their own unique theme. Do you wish to stay in South America, Africa, or the Middle East tonight?
"Hotel Bazar is the city café of the future – we reflect Rotterdam's worldly and multi-cultural allure," PR manager Richard Stormezand says. "Just like Rotterdam, Hotel Bazar mixes internationality, dynamics, and hospitality. Every age, sex, and nationality, feels at home here." Equal to a real bazaar, Hotel Bazar is a place where guests can have an inexpensive meeting. "Our prices are continuously budget-friendly; Hotel Bazar should be accessible to anyone."
Hotel Bazar's international allure is reflected by the staff. "Our staff is a reflection of society – we work with people from 20 different nationalities." As colourful as the rooms and staff is the restaurant. With its mysterious lighting, colourful tables and exotic scents, Hotel Bazar's restaurant perfectly embodies a holiday atmosphere. Dishes on the menu are mainly from the Middle East and North Africa and are served with halal meat. Whether you order a mint tea or go all out with specials such as the Irfan's starter (with Zaalouk, humuz, haydari, sarma, peynir ezme, and sigara böregi) and Dàndè (marinated veal spare ribs): Hotel Bazar will take you on an exotic voyage.
No plans to visit Rotterdam? In Amsterdam you can also find a Bazar restaurant.
Subscribe to Our Newsletter
Receive our monthly newsletter by email