Holland's top ten delicacies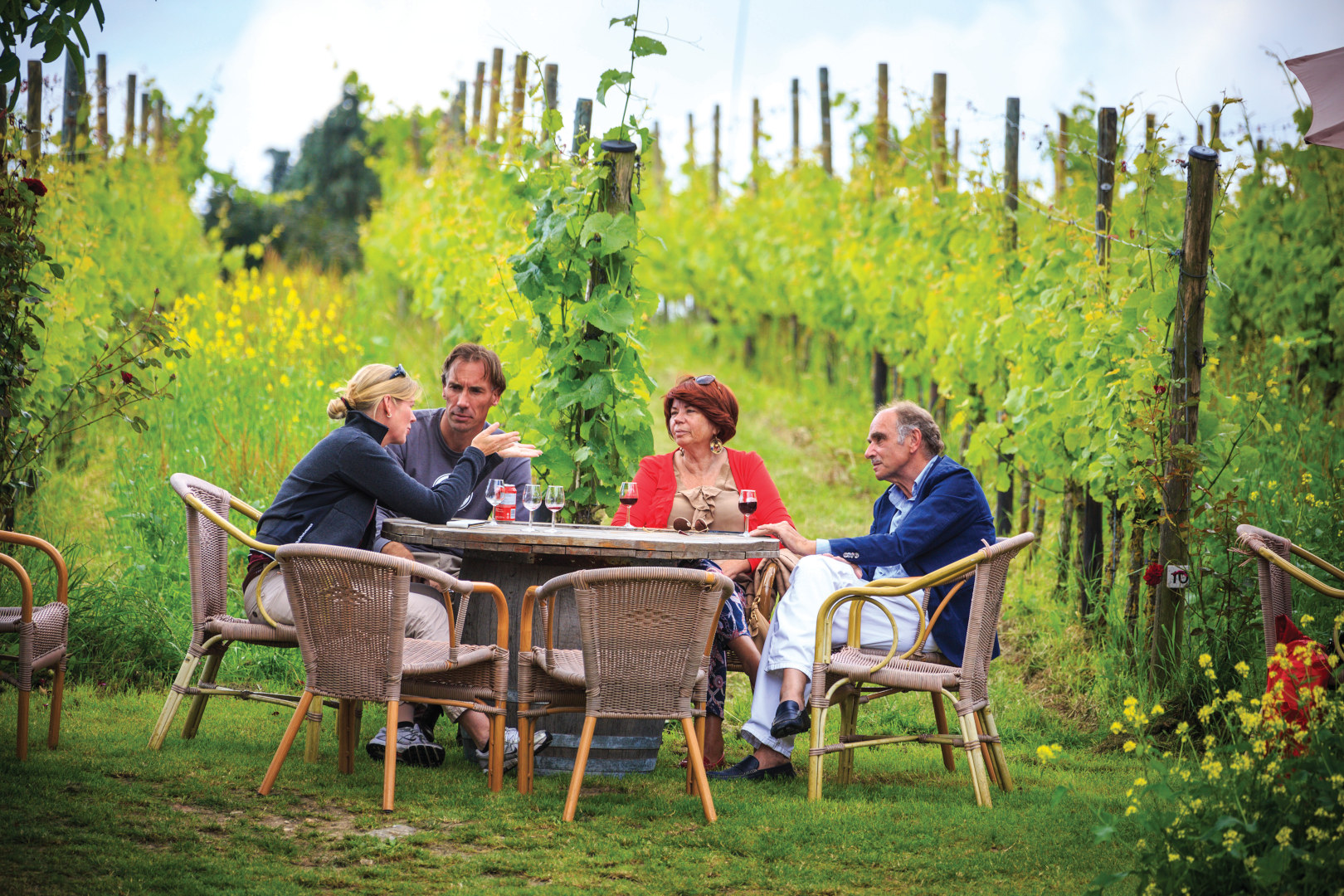 Though not many travelling to the Netherlands go there with a specific enthusiasm for the country's food, Dutch cuisine has more to offer than just cheese, stroopwafels and herring. Luckily, recent years have seen a renewed interest in Dutch culinary culture, centred around local eating and rediscovering typical products and recipes. Leading Dutch chefs have also banded together to place Dutch cuisine on the cultural map, right up there with its art and design. From north to south and east to west, there are plenty of delicacies waiting to be discovered. Here are ten you need to try.
TEXT: PAOLA WESTBEEK | PHOTO © NBTC
Oysters
Loved by the Dutch for centuries, oysters have even been seductively depicted in many still-life masterpieces from the Golden Age. Zeeland has two varieties: the Creuse oyster with its clean, briny taste, and the flat 'Zeeuwse platte' oyster, which has a more delicate flavour. Oyster season runs from September to April, and they are at their absolute tastiest during the months of October, November and December, making them a perfect choice for the holiday table. Dutch oysters are best eaten raw with a squeeze of lemon or a mignonette sauce made with red-wine vinegar and shallots.

Photo © Pixabay
Oosterschelde Lobster
Another seafood star from Zeeland is Oosterschelde Lobster, often called the 'Rolls Royce' of its kind. With tender, sweet meat and a refined taste, the lobster is a 'slow food' product, caught under strict rules and regulations, and only between the last Thursday in March and 15 July. It is protected and promoted by the 'Kring van de Oosterscheldekreeft' (Association of Oosterschelde Lobster), formed by 16 restaurants in Zeeland offering special menus during the season. The best place to buy Dutch lobster? Viskwekerij Neeltje Jans in Vrouwenpolder.
Asparagus
Referred to as 'white gold', asparagus is a delicacy many Dutch await with delicious anticipation. If you drive into the southern provinces of North Brabant and Limburg during the extremely short asparagus season (it runs from late March/early April and ends precisely on 24 June with the feast of St. Jan), you will see them in neat beds, and almost every restaurant will serve them in one way or another. Though asparagus comes in three varieties (white, purple and green), more than 95 per cent of the Dutch production is white. They are certainly not cheap – hence their nickname!
Dried Sausage
Known mainly for its 120-mile-long skating tour (the Elfstedentocht or Eleven Cities Tour) and own language, the northern Dutch province of Friesland has a stunning diversity of regional products and cherished food traditions. Friesland's cuisine consists of stick-to-the-ribs fare with robust flavours. A must-try is their dried sausage (Fryske drûge woarst). Slowly smoked on oak and turf, it is flavoured with coriander and black pepper. The sausage is best eaten as a snack, preferably with a glass of Beerenburg (a distilled regional drink made from different herbs and plant extracts) or one of the 18 varieties of beer.

Photo © Pixabay
Livar Pork
Livar pork was inspired by a group of five Dutch farmers who travelled to Spain to learn the art of producing the best-quality meat. Originally, the pigs enjoyed the good life at the Lilbosch Abbey in Echt where they were lovingly cared for by Cistercian monks. Today, there are several farms raising Livar pork. With its deep colour and perfect marbling, this extremely flavoursome meat is best enjoyed slightly rosé so that it retains all its juicy, tender goodness.
Stellendam Prawns
The best prawns thrive off the coast of Stellendam, where the sea bottom is composed of fine, white sand. This influences their colour: they are rosy brown and lighter than the ones caught in the Wadden Sea. The fleshy bite and fresh flavour of Stellendam prawns make them perfect in a cocktail with a shot of whiskey and a few drops of lemon juice. Serve the prawns with an aromatic, fruity white such as the Apostelhoeve's Cuvée XII, a wine from Maastricht!
Wine
Dutch wine? Yes, you read correctly! After tasting 16 different vintages in 2010, even wine critic Jancis Robinson's "condescending skepticism" became "surprised delight". She called the experience her "most surprising tasting ever". Wine has been grown in the Netherlands since 968 AD. Today, there are approximately 200 professional vineyards producing roughly 1.3 million bottles of wine annually. Impressive, considering the country's cool, wet climate. The oldest (1970) Dutch vineyard is the Apostelhoeve in Maastricht. Another well-known vineyard is Colonjes in Groesbeek, the country's wine village. It has 13 hectares and is the largest organic vineyard.

Photo © Pexels
Texel Lamb
With wide, green pastures and crisp air, Texel, the largest of the Dutch Wadden Islands, is a paradise for sheep. And did you know that there are more sheep in Texel than people? The strong, sturdy breed (known as the Texelaar) has been around since the 15th century. Texel lamb is reared under strict, sustainable conditions. In order to be granted regional certification, the animals must spend at least 100 days outdoors. Texel's saline pastures give the meat a slightly salty taste, referred to in French as 'agneau de pré-salé'.
Groninger Mustard
Mustard's sharp taste has added zest to Dutch cuisine since the 13th century, when it was not only used as a condiment, but also thought to enhance digestion. In fact, a spoonful of mustard was usually taken after a rich meal, hence the Dutch saying 'mosterd na de maaltijd' ('mustard after the meal', referring to something that happens too late). Mustard from Groningen is sharp, robust and great with meat or served as a dip for cheeses or sausage. In the past, the mustard was also used to make 'mosterdstip', a simple sauce consisting of bacon fat, flour and a little cream.

Photo © Paola Westbeek
Kemper Chicken
The French have 'poulet de Bresse', and the Dutch have Kemper chicken from IJzevoorde in the Achterhoek region. In the '90s, while farmers were mass producing poultry cheaply, Herman Kemper was on a mission to bring back the taste of real chicken. He went to France in search of a slow-growing breed and studied the effects of feeding the birds a proper diet. Kemper chickens are allowed more time and room to grow and are fed a diet of quality grains. The result? Chicken with real flavour and tender meat – exactly the way they tasted in the good old days.
Subscribe to Our Newsletter
Receive our monthly newsletter by email