Golden Tulip Hotel Central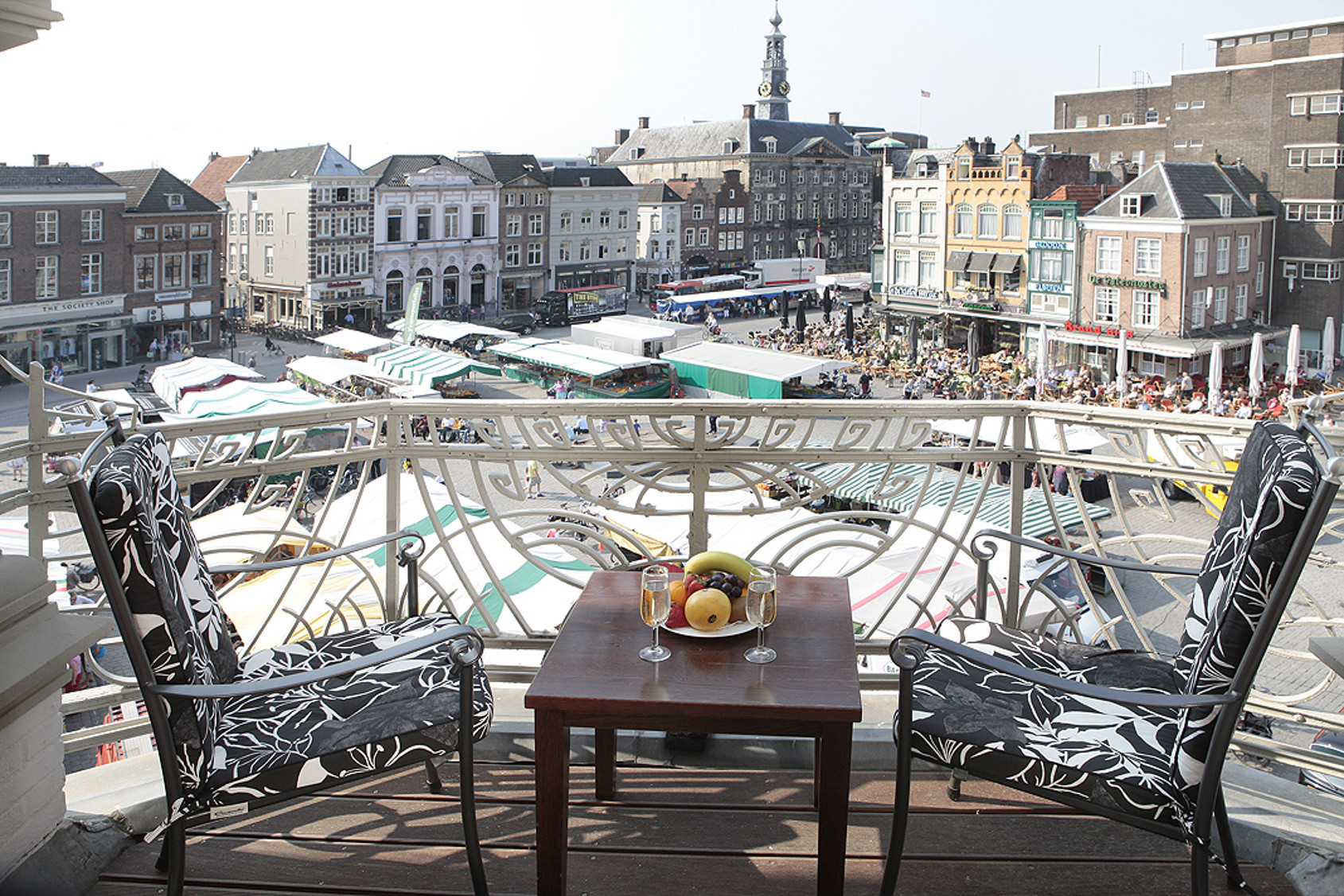 Family hospitality on historical grounds
TEXT: STIAN SANGVIG | PHOTO © HOTEL CENTRAL
"Our mission is for visitors to feel as if they are in their second home with us, the Rademaker family, and not strangers," owner and director Karin Rademaker of the Golden Tulip Hotel Central in 's-Hertogenbosch explains.
Situated in the ancient heart of the city, the hotel has provided a warm welcome to visitors from near and far since 1905. Practically the "living room" of the city, Hotel Central accommodates both holidaymakers and business travellers. In addition to 125 tastefully decorated rooms and 12 well-equipped meeting and event rooms, a luxury penthouse flat with a spacious terrace overlooking the city's medieval cathedral recently opened – ideal for anyone seeking somewhere for that special occasion.
Speaking of medieval, guests can enjoy breakfast in the hotel's unique cellar, which in the 14th-century provided the premises of the local police. Meals can also be enjoyed in the hotel's Brasserie Central and at the more luxurious Restaurant De Leeuwenborgh. Both offer appetising dishes made with seasonal ingredients.
A location in the city centre also means being close to safe parking in an enclosed parking cellar, public transport and tourist attractions. Everyone at the hotel is keen for guests to enjoy the city. "We feel privileged to have employees who are passionate and knowledgeable about our city and supporting our guests," Mrs. Rademaker says. Guests can leave to explore the city knowing they have all the information they will need.
The future is looking bright, as more visitors are discovering the Hotel Central and Den Bosch. Whilst retaining the hotel's family feel and historical flair, the Rademakers also ensure it has the latest in technology to accommodate the modern traveller. "We aim to provide today's standards whilst maintaining yesterday's values," Mrs. Rademaker concludes. Experience this contemporary charm yourself.
Subscribe to Our Newsletter
Receive our monthly newsletter by email