Fruitpark Hotel & Spa: A magical way to spend the festive season
Text: Lauren Walker | Photos: Fruitpark Hotel & Spa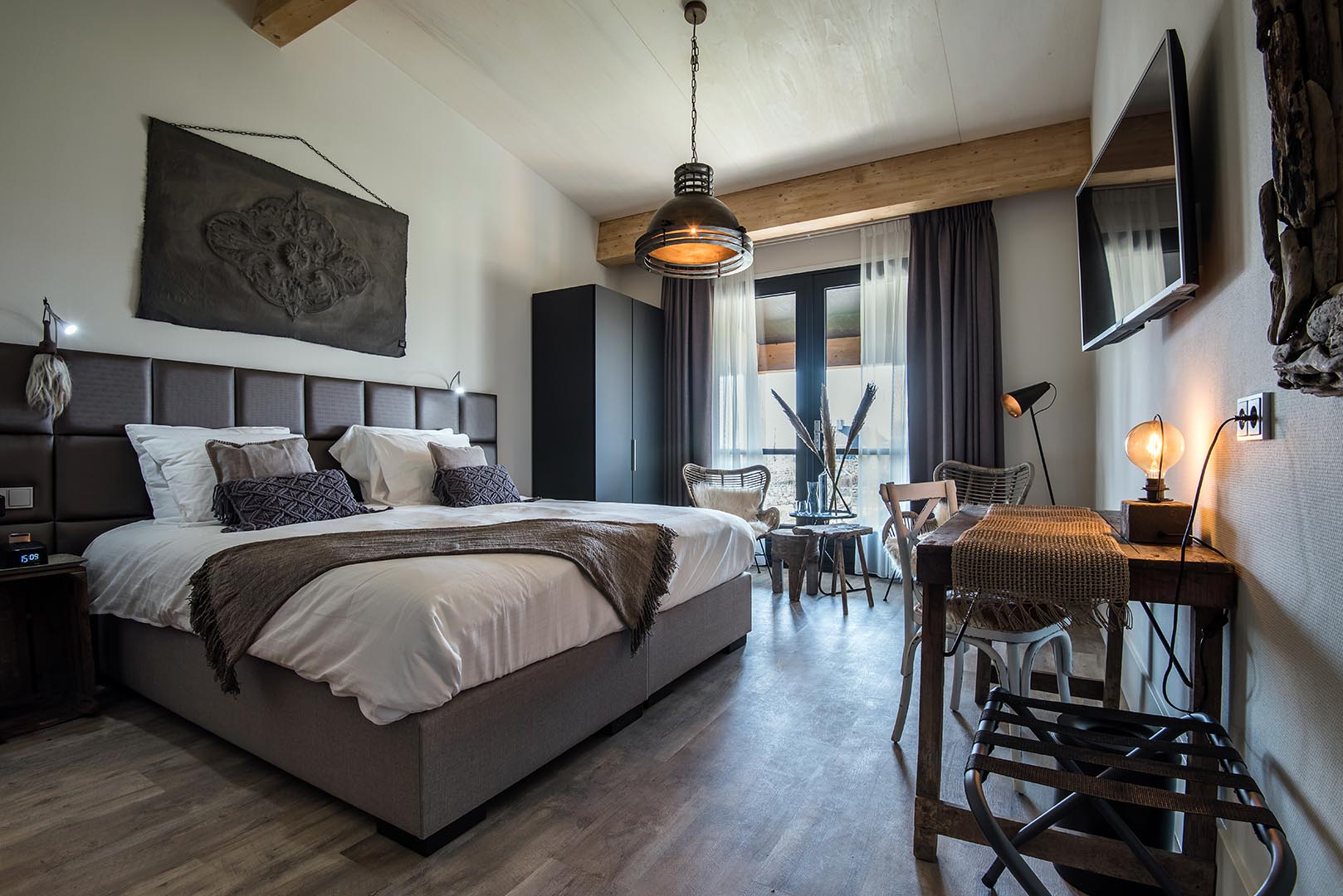 At the heart of the Dutch Betuwe region lies a rural utopia which, during springtime, is known for its blossoming fruit trees, and in April of this year, became the home of Fruitpark Hotel & Spa. However, as the colder days draw in, and the fruit trees leading to the entrance of this four-star luxury hotel lose their produce, they will be brought back to life with fairy lights adorning their branches and guiding you inside, to take shelter from the cold.
Situated in the middle of the National Fruit Park Ochten, the surroundings of this environmentally friendly resort transform into a winter wonderland. Gifts and decorations will embellish the hotel, where luxury and cosiness go hand in hand.
For its first Christmas, the family-owned haven is organising two days of festive magic, so guests can make the destination a home-away-from-home during the holiday season. This year, give yourself a rest from hectic family festivities and escape to this peaceful sanctuary, where you can indulge in lush four-course dinners and luxurious brunches, which will make you feel excited about leaving the warmth of your bed in the morning.
After a long day of celebrating with family or a chilly walk to explore all the marvellous grounds have to offer, you can cleanse your body and wind down in the hotel's wellness centre. Take a dip in the wonderful pool, warm yourself up in the sauna or steam room, or even treat yourself to a relaxing massage or purifying facial.
Subscribe to Our Newsletter
Receive our monthly newsletter by email