Fedja van Huêt: a man of mystery
Text: Anna Villeleger | Photos © Bowie Verschuuren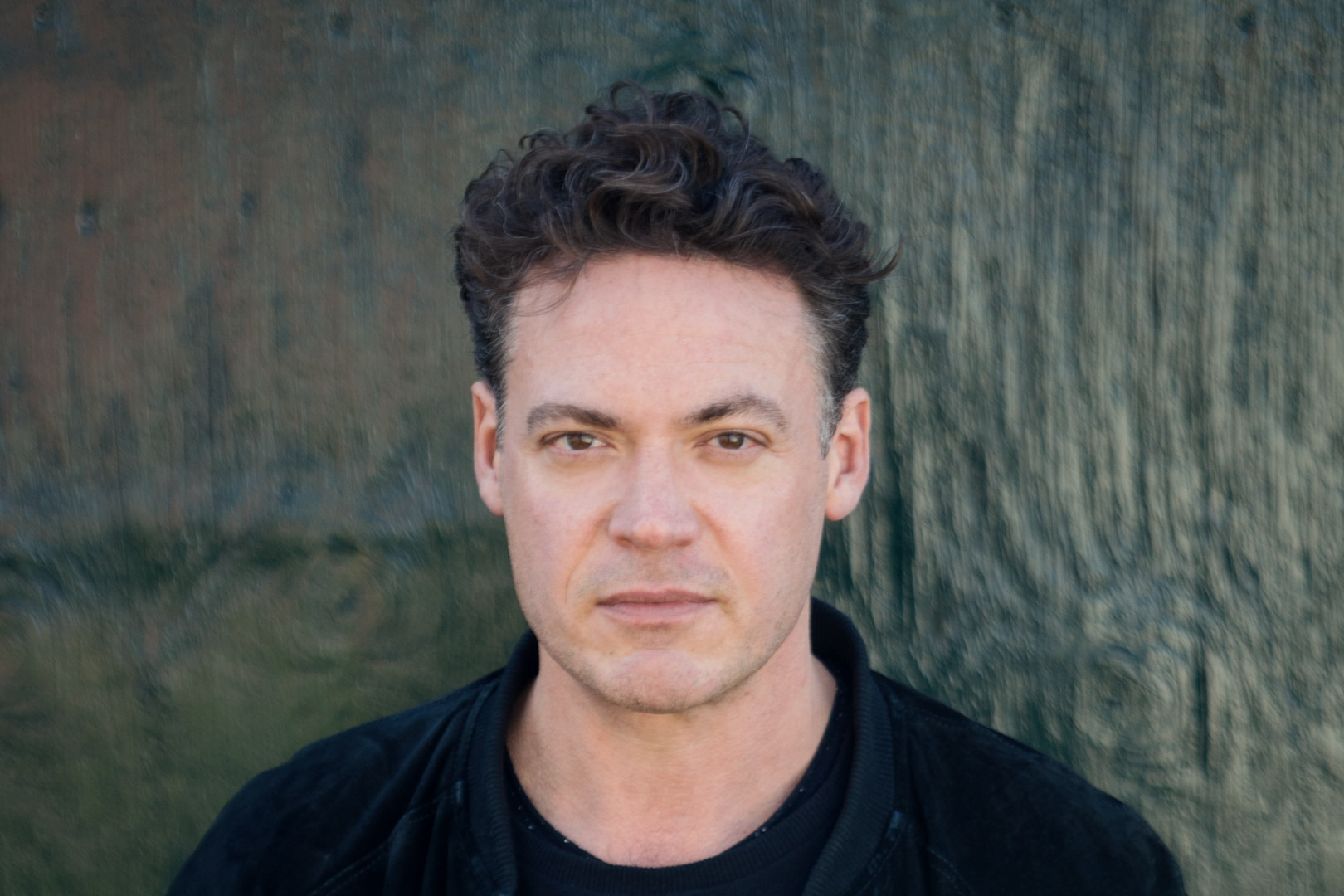 D utch actor Fedja van Huêt has been captivating audiences ever since he made his breakthrough in the Oscar-winning crime film Karakter (Character) in 1997. He has since gone on to scoop three prestigious Golden Calf awards, not to mention his countless critically-acclaimed theatre and television roles. This August, he will hit Dutch television screens once again, starring in the eagerly anticipated eight-part thriller series Grenslanders (Borderlands). We caught up with the 46-year-old actor to discuss drama, mystery, and his recently discovered French roots.
"The interesting thing about making a film is that all the elements have to come together for it to be a success," begins van Huêt. "That happens sometimes, but not a lot!" Of course, one of van Huêt's earliest roles was a prime example of what happens when all those favourable elements come together. The actor was just 24 when he received international acclaim for his role playing ambitious young lawyer Jacob Willem Katadreuffe in Karakter, which won the Academy Award for best foreign language film in 1998.
Van Huêt describes making the film, an adaptation of the eponymous novel by Dutch writer Ferdinand Bordewijk, as an "amazing" experience. "I was in my last year at Maastricht Academy of Dramatic Arts and then I did Karakter. I'm a lucky guy!" he smiles.
Step back in time
Van Huêt was born in 1973 in The Hague, and showed an aptitude for performing arts from a young age. The actor had always wondered where his love of acting came from, and recently participated in the Dutch version of the genealogy series Who Do You Think You Are? in a bid to find out more about his roots.
"I always said that was the one programme I'd like to do," recalls van Huêt of his appearance on Verborgen Verleden (Who Do You Think You Are?) back in February. "They check you out first and see if they can find a story that's interesting enough. I said 'well, if you don't find anything then I don't want to do the show'!"
Fortunately, the research revealed some fascinating connections, with van Huêt admitting the whole experience was "actually really touching".
"I discovered I come from a line of military people — that was for me a big surprise!" he explains. "Even though I didn't know those people, it's very personal. They're still family even though they're far away."
A little 'je ne sais quoi'
The actor was also chuffed to discover a Gallic link. "I have a little bit of an exotic look. I was wondering where that came from. People aways ask 'where are you from?', and I didn't know before that I had French roots. I can say I'm French now!"
Van Huêt usually prefers to keep his personal life separate from his career, although he's glad he made an exception to this rule for Verborgen Verleden.
"The people who make that programme are great people. It was an adventure of a week and I really enjoyed it. I don't do a lot of personal stuff as I prefer to play characters rather than getting attention being myself. But that was very well done, I felt very comfortable."
British audiences are currently gripped by van Huêt's role in the thriller Overspel (The Adulterer), which debuted on Channel 4 earlier this year. In it, he plays lawyer Willem Steenhouwer, who embarks on an affair with a photographer (Sylvia Hoeks) and becomes drawn into a web of murder and deceit.
"For me that was actually a long time ago [the programme ran in the Netherlands over three seasons from 2011 to 2015]. When it was on Dutch television it had good ratings and people enjoyed it, and now I'm getting even more reactions," he enthuses. "It was a good script with great actors — people I'd wanted to work with for a long time."
Van Huêt has had his fair share of juicy roles, and is especially excited about his part playing journalist Bas Haan in the upcoming film The Judgement alongside Yorick van Wageningen. "It's a very good script and I think a very important film. It's based on the true story of the Deventer murder case [a cause célèbre in the Netherlands]. It's about trial by media, which is very interesting given the times we're living in."
Flying high
Also on the horizon is Vliegende Hollanders (Flying Dutchmen), a series about the early days of commercial aviation. In it, van Huêt plays Dutch aircraft manufacturer Anthony Fokker, while Daan Schuurmans plays Albert Plesman, founder of the Dutch airline KLM.
"Fokker — that's a difficult name to say in English — was one of the pioneers of building planes," enthuses van Huêt, pointing out that he's also just finished shooting a drama series about pilots in the 1960s.
"Funnily enough, I've recently finished another project with an aviation theme called Highflyers. We shot in Arizona on a military base. It was unbelievable! It made me feel like a little boy again," he laughs, conceding that he wasn't actually that mad about airplanes as a kid. "I didn't have model planes in my bedroom or anything," he grins.
So what was van Huêt like when he was younger? "When I was in high school I was in a lot of bands," he recalls. A keen drummer, could he have made it as a musician rather than an actor? "Maybe. But I was an ok dummer, not a great drummer and it's a difficult profession," muses the star.
"I was lucky to get my chance to show what I can do as an actor. People have to see something in you, so I'm counting my blessings."
Despite having earned a reputation as one of the leading actors in the Netherlands, van Huêt admits that auditions can still be a draining process. "It's a difficult thing," he says. "You have to be comfortable with criticism. You have to have a thick skin and you have to know how to cope with disappointment."
Lucky man
With Dutch actors like Michiel Huisman and van Huêt's Overspel co-star Sylvia Hoeks making a name for themselves in Hollywood, could van Huêt be tempted to follow in their footsteps?
"I think if I really wanted that I would have to be more active — you have to move to either London or the States to really get involved. Occasionally you can do an e-casting. But that's also very difficult because you have to learn a lot of lines for the next day and then film yourself with your phone. You might get further, but then at the end it's a no. So that's a lottery," he concludes, admitting that while he wouldn't rule anything out, he is already happy enough with the cards he's been dealt.
"I don't really have a strong urge. I have family here and I can play good parts already. But if the opportunity arose, then of course!"
Grenslanders starts 25 August, 8.15 pm on NPO.
Subscribe to Our Newsletter
Receive our monthly newsletter by email