Nemo Science Museum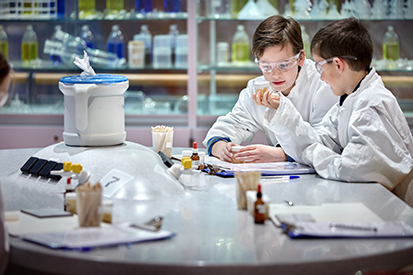 An adventure of discovery at NEMO
TEXT: ELLA PUT | PHOTOS © NEMO SCIENCE MUSEUM / DIGIDAAN
Have you always wanted to be an inventor? Touch everything in a museum with your hands? Or even better: discover and invent in a museum? Then NEMO sounds like the perfect place for you. At their latest exhibition you can build your own sorting-machine to organise your holiday ornaments or make your own cog wheels and see how they move when you turn them on. Invention is at the tip of your fingers!
Rather than just providing its visitors with information, NEMO stimulates their curiosity by letting everyone participate in challenging and fun workshops and quirky experiments. "We want to encourage our visitors to ask themselves questions about technology, and not just give them information. We want them to join us in the process," explains Jasper Ongkiehong from NEMO's marketing and communication department.
Situated not far from the bustling city centre of Amsterdam, is the museum of NEMO, which is a striking building in itself. Rising high above the skyline of Amsterdam, the enormous sea-coloured building houses an incredible world of science. Visitors of all ages can immerse themselves in laboratories, scientific workshops and fun experiments whilst learning more about science and technology.
From 22 December until 6 January, visitors will be able to enjoy extra activities, experiments and winter-themed experiments. Put on a pair of safety glasses for several experiments at the laboratory, or find out which almond paste actually contains real almonds, or how and why salts are used on the roads during winter months. In addition to the experiments, NEMO visitors can enjoy the spectacular Chain Reaction Demonstration.
Furthermore, visitors can also continue their experiments back at home as NEMO offers a variety of tests and explanations on their website's 'explore' page. Can you actually feel what you are hearing, like your own voice? Or why are some animals smarter than others?
To make science and technology interesting for everyone, the museum offers a diverse, wide range of permanent and interactive collections on topics varying from water to puberty, lightning, and many things in between. At NEMO you can do almost everything: become a professor or cycle into the universe.
But the highest point of the museum is actually the high point of your visit. Named the highest city square in Amsterdam, NEMO's rooftop is home to the open-air exhibition Energetica, which shares information about wind, sun and sustainable energy. Furthermore, the rooftop houses a terrace and a restaurant, where guests can enjoy a delicious lunch whilst overlooking the magical winter wonderland and beautiful skyline of the Dutch capital.
Subscribe to Our Newsletter
Receive our monthly newsletter by email