BEPS International School: Connecting students with the world
Text: Anna Villeleger | Photos: BEPS International School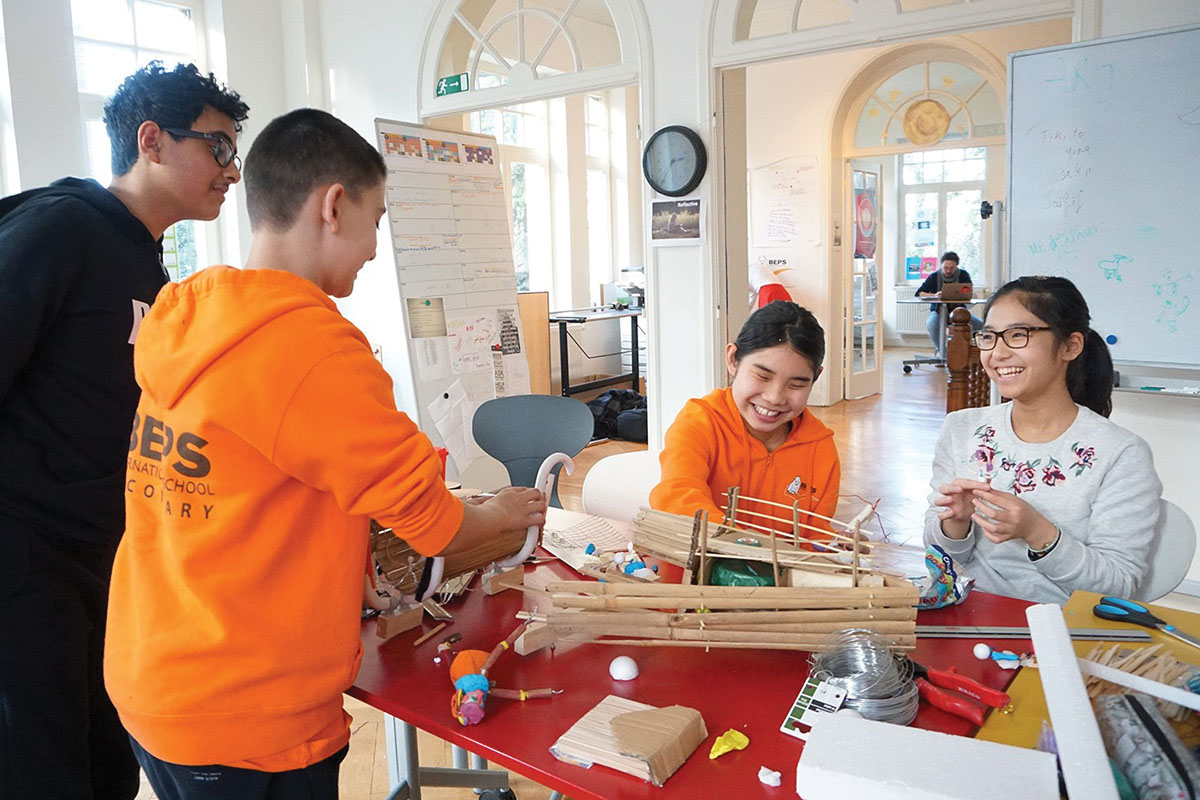 Located in the heart of Brussels, BEPS International School provides preschool, primary and secondary school students with stimulating learning experiences to ensure they reach their full potential, both academically and socially. BEPS is renowned for placing an emphasis on authentic learning experiences, ensuring youngsters develop skills which can be directly applied in the real world.
BEPS International School provides authentic learning for its students. In the secondary school, students follow the International Baccalaureate (IB) Middle Years Programme (MYP), and thanks to exciting initiatives such as 'Meet the Professionals', they are discovering how their acquired skills will transfer into the world of work.
Recently, the secondary students visited WIELS contemporary art centre to view famous sculptor Gabriel Kuri's latest exhibition sorted, resorted, and meet the artist himself. Students followed Mr Kuri through the expo, reflecting on what they saw and asking questions about the meaning of the artworks. They also got the chance to ask Mr Kuri about his artistic process and everyday life in the studio.
Such an initiative goes beyond promoting academic success, as it also helps students to develop personal attributes. "For example, Mr Kuri described how his job can be challenging, yet rewarding. Listening to the artist  talk about the creative aspect of his work from the initial idea, through the design, and to the realisation, stressed  the importance of resilience for our students," says school director Pascale Hertay.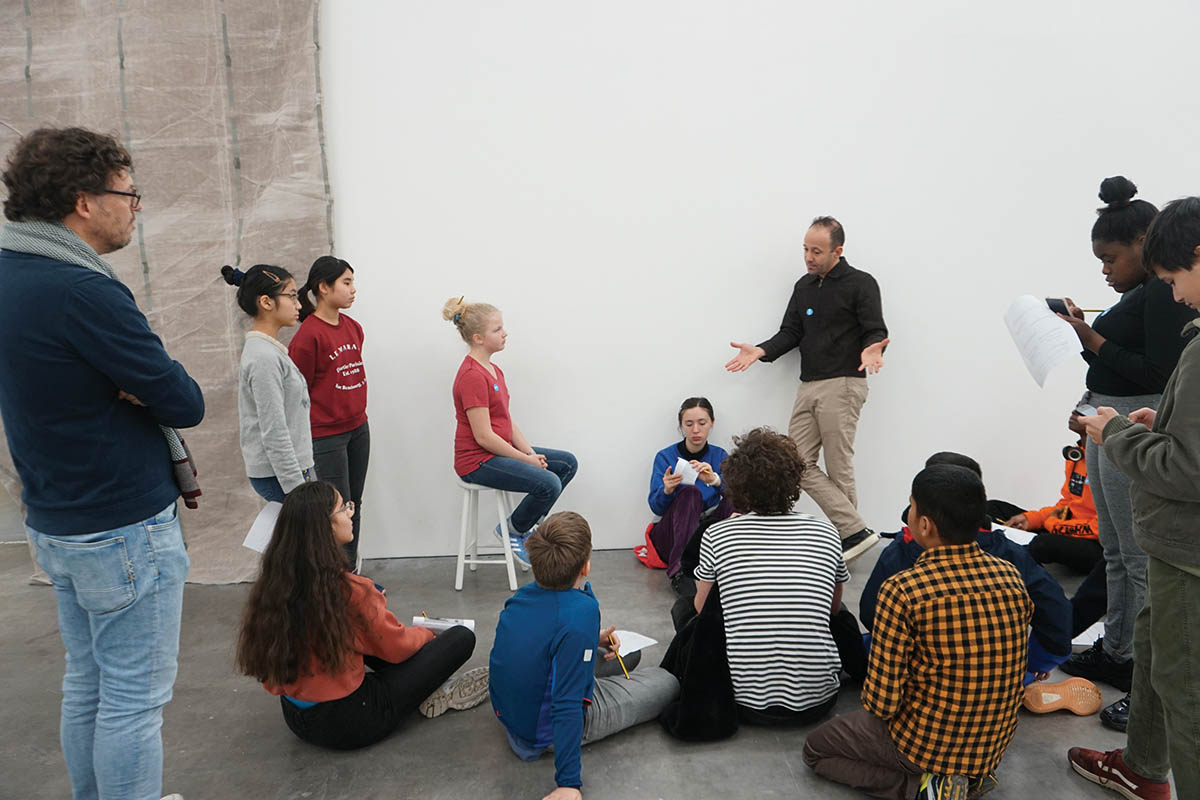 Another example of the school's fresh approach is its new partnership with Professional Women International (PWI) Brussels, an association which aims to promote gender-balanced leadership. Together with PWI Brussels, BEPS wants to encourage a broader approach to Science, Technology, Engineering, Arts (including Design) and Mathematics (STEAM) among students, to break the perception of its gender specific nature.
The first workshop with PWI Brussels took place recently and focused on working towards a sustainable bioeconomy world. It was led by Geert Maesmans, global R&D director at agricultural firm Cargill and Cristina Vicini, owner of Vicini Strategy. The experts took the students through the design processes used within Cargill's R&D teams and explored the subject of meat replacements.
"Our students saw a direct link with the MYP learning approach. They realised the design cycle used by Cargill is very similar to the inquiry and design cycles we use. They were able to quickly phrase hypotheses, design tests and begin to gather evidence using real tools from industry," explains Mrs Hertay.
"It helped them realise they are not just accumulating knowledge — they are gathering transferable skills for the workplace. Furthermore, they are learning not to follow the crowd but to ask critical questions, make their own decisions and take the right actions."
Subscribe to Our Newsletter
Receive our monthly newsletter by email