Esprit Schools: Learning without boundaries in the capital of the Netherlands
Text: Debby Grooteman | Photos: Esprit Schools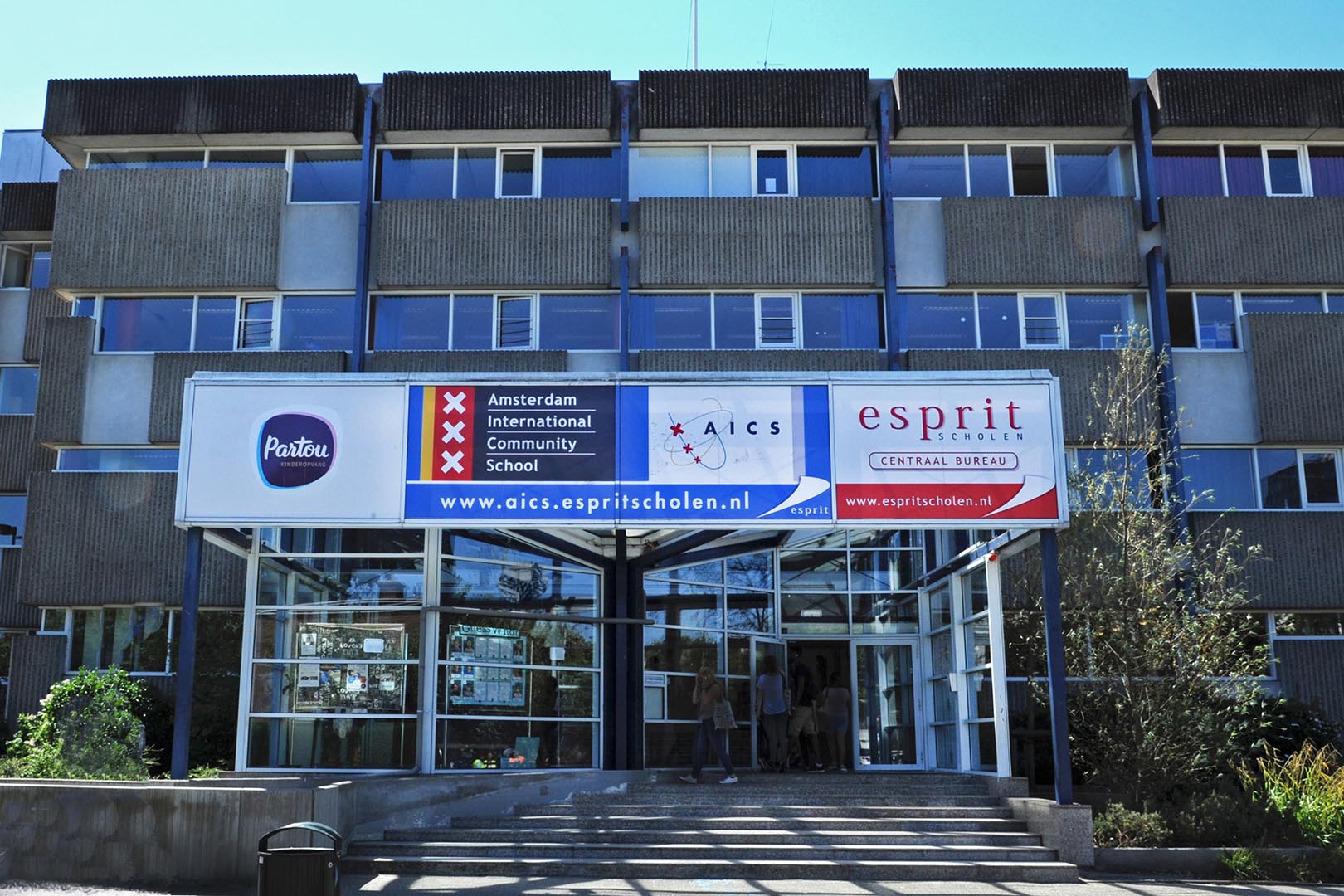 Esprit Schools is a unique community of 14 primary and secondary schools in Amsterdam. Amongst them, is the Amsterdam International Community School (AICS), for students aged between four and 18, which is the only public international school in the capital of the Netherlands.
At AICS, teaching is done in English and students can start at any time of the year. "We focus on expats and people new to Amsterdam," begins Ruth Kervezee, chairman of the executive board of Esprit Schools. "Since expats can move to another country at any time of the year, new students are always welcome. Often, they will join us for a specific period of time."
However, Kervezee adds that because of Amsterdam becoming increasingly international, a tendency has been noticed that more (semi) expats are staying for a longer time. "Since Esprit Schools consists of different schools, to those children who are staying in Amsterdam for a long period, we also offer the possibility to change from the international school to a regular school – for example, with the change from preschool to middle school. Of course, this can only be done when their Dutch is at a sufficient level."
Teaching methods at the 14 Esprit Schools are continually designed to en-sure learning is fun, and project education is key to this. In the group of schools, another lead school is DENISE, which stands for The New International School Esprit. The school's programme is similar to AICS, with the difference being that students can enjoy classes in both Dutch and English.
A fitting education for all students
The primary and middle school are open to both Dutch and international students, who want to profit from the Dual Language Programme. When finishing the educational programme at AICS and DENISE, students gain an internationally recognised diploma. "The international bachelor diploma is widely known to expat families and is similar to the highest Dutch level. DENISE also offers other levels of education, so we can offer a fitting education to all students."
At the heart of the community
Kervezee is keen to highlight that the intention is that international students really get to know Amsterdam. "We want to connect our students with the community and the city. Since they are studying in the capital of the Nether-lands, we think it's important they get to know the city. So we follow what is happening and participate. Our students take part in ´Kingsday´, go on cycling tours throughout the city and engage in neighbourhood projects, for example. We are not an isolated school – we put ourselves in the centre of society. That is also a big difference with private schools."
Global citizenship
The motto of Esprit Schools is ´Learning without boundaries´. They are very proud to welcome around 60 nationalities at their primary and middle schools. "We want to offer education to every student that comes to Amsterdam. And we value global citizenship. Therefore, it is important that students in Amsterdam mix with each other, regardless of their background and for however long a period they are staying," states Kervezee. "Another element that makes our community special is that children aged from four to 18 study in the same building. This creates a social atmosphere at a school."
Tailor-made learning
Parents and students are always made to feel welcome at Esprit Schools. "At AICS, you find a lot of children from multilingual parents. Students who speak Indian and English, Turkish and Dutch or, for example, English and French at home. So we also offer classes in other languages. This way, they can keep up with their own vocabulary."
Depending on the language, Esprit Schools also offers group lessons. Kervezee adds that distant learning or a tailor-made programme for a student is also possible. And in some cases, a language school comes in to the building to teach the students. "If we can't offer it ourselves, we help students to find a way to study the language they speak at home," she concludes.
Subscribe to Our Newsletter
Receive our monthly newsletter by email