Enkhuizer Zeevaartschool (EZS) – 'The biggest sailing network in the world'
Text: Michiel Stol | Photo © Enkhuizer Zeevaartschool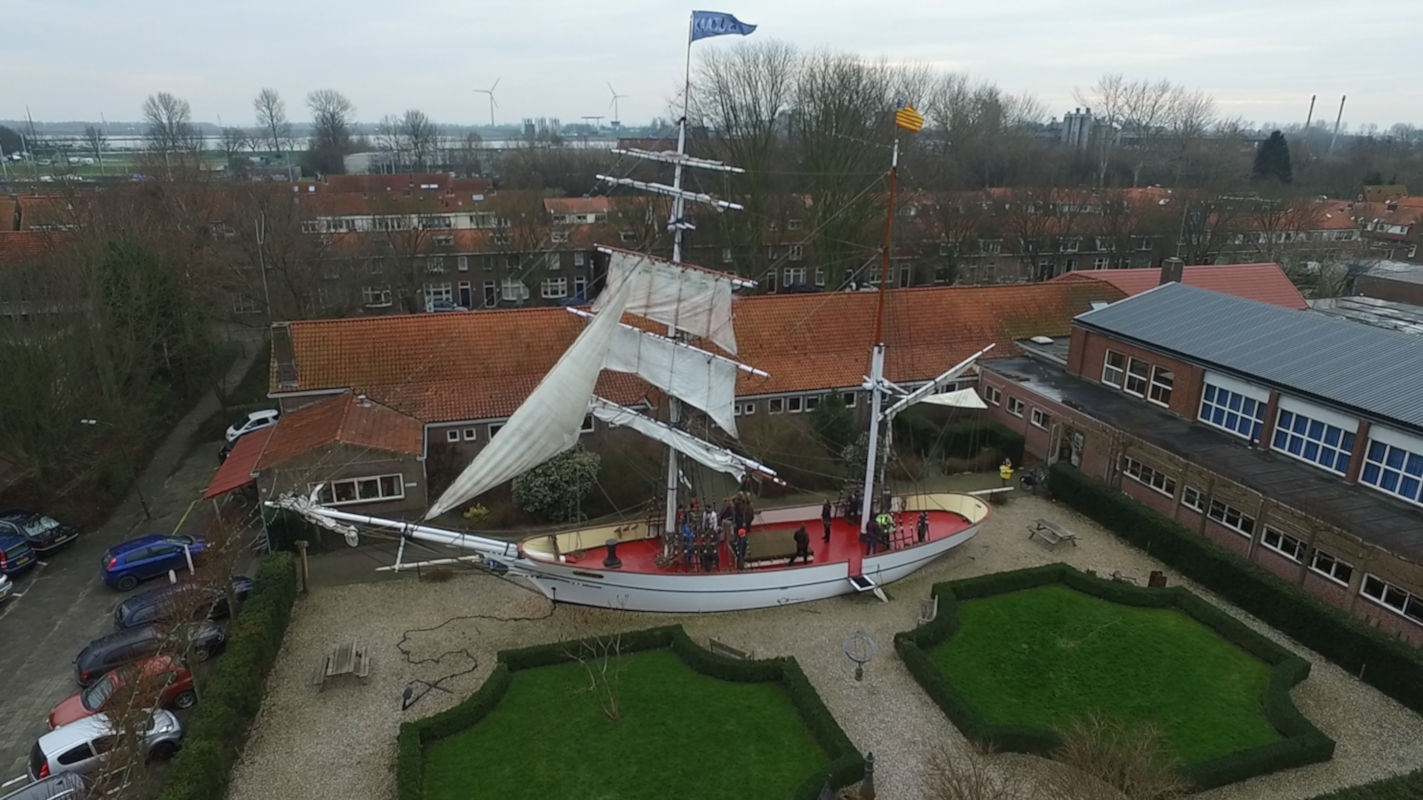 S ailing vessels used to rule the oceans, until they were replaced by engine-powered ships. But the passion for sailing never really went away, and sailing ships are making a comeback. These days, hundreds of sailing vessels and tall ships, both private and commercial, navigate the seas, inner-waters and oceans. To man these ships, you need to have a special set of skills. At the Enkhuizer Zeevaartschool (EZS), however, you can learn the ropes.
"Nautical education has always been important in the Netherlands," explains Cosmo Wassenaar, director of EZS. "So it was simple logic that a school was founded just for traditional sailing vessels. Today, we are the only Dutch school, and effectively the only one in the world, that provides this expert training." EZS, which was founded in 1978, offers courses for 'Coastal restricted commercial sailing vessels (KZV)' and 'Ocean going commercial Sailing vessels (GZV)', as well as a sailing endorsement for merchant mariners, Bosun-courses, basic safety training, medical first aid and care training, and MARCOM-A GMDSS-radio operator courses.
The courses are over a period of five months, with at least one day of training in their school building in Enkhuizen, north of Amsterdam, and concluding with officially recognised exams. "Sailing is about the greenest form of transport there is. Climate change is definitely a reason for students to enrol. That is why we try to make our school environmentally friendly too," says Wassenaar. "We use our own solar-panel generated electricity and hot water, and we also try to minimise single use plastics (S.U.P.s); students are requested to re-use plastic packaging."
All ages, regions and backgrounds
EZS's expertise is known throughout the world. "We were offered the opportunity to train the Navy of an East-Asian country, for instance. They recently commissioned a sailing ship and the sailors needed to be educated in manning it," elaborates Wassenaar. The students who enrol at the school come from all ages, regions and backgrounds. "It can be merchant sailors who want to become experts in sailing, or people who are joining friends on a sail yacht, and want to be able to help on the ship during the trip."
This diversity and passion make the school the biggest sailing network in the world, creating all kinds of initiatives amongst the students. "We are really proud of the fact that almost a third of students who enrol are female. Sailing is still predominantly a man's world, so seeing our female students becoming captains of tall ships is amazing," smiles Wassenaar.
Subscribe to Our Newsletter
Receive our monthly newsletter by email