Domaine du Moulin d'Asselborn: A nature journey back in time
Text: Colette Davidson | Photos © Hotel Du Moulin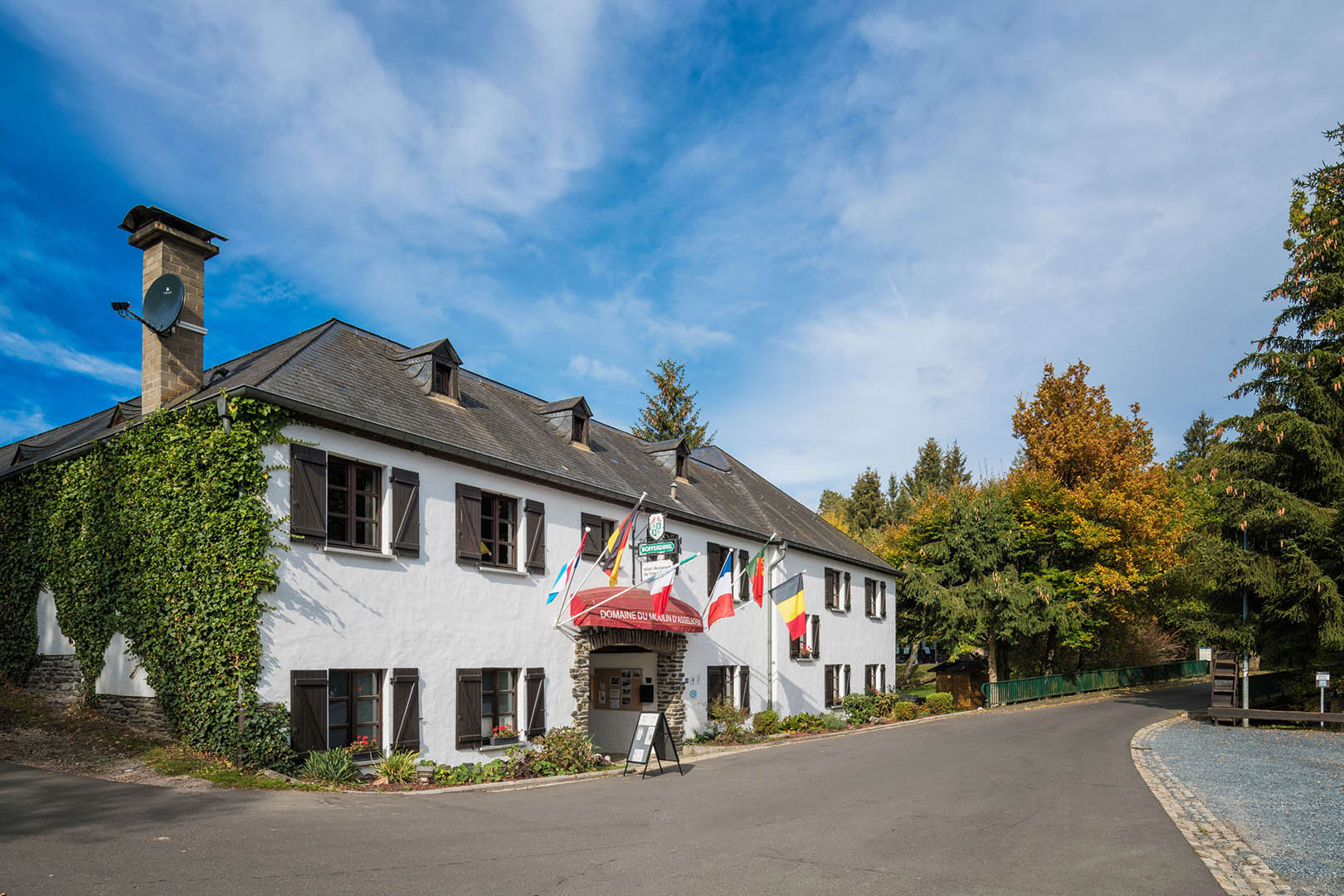 The Domaine du Moulin d'Asselborn is a respite from the big city and a call to nature lovers from around the world. Cosy up in one of their many themed rooms, dig in to a plate of their famous local trout or head out for a hike in the nearby parks.
The Domaine du Moulin d'Asselborn is steeped in history. 300 years ago, the local post office sat here, and a water mill churned away. Today, the site is a hotel, auberge and restaurant for those looking for a unique way to relax and enjoy the natural surroundings.
At the Hotel du Moulin, rooms are set up in a chalet style, where wood-beamed ceilings and plush beds and chairs offer a chance to truly rest. The Moulin d'Asselborn – one of the Grand Duchy of Luxembourg's oldest water mills, dating back to 1036 – still operates today. Guests can visit the Moulin d'Asselborn Museum on-site.
Just one kilometre away is the Relais Postal d'Asselborn, where upscale, themed rooms and charming décor draw guests into a relaxing stay. Choose between the Royal Suite and the boudoir, or the postillion apartment for a personalised experience.
And for those with a grumble in their stomachs, no need to drive kilometres to find a delicious meal. Tuck in to a plate of local trout – undoubtedly the renowned dish here – or enjoy a mug of Belgian beer. Three distinct spots line the Domaine de Moulin d'Asselborn – a restaurant, brewery and 'Mille Stuff.' The venues are open to hotel guests as well as wedding receptions or business meetings.
"People come here for the great cuisine, the beautiful wood-burning stove in winter and the garden terrace in summer," says Liliana Da Mota, front desk manager at the Domaine du Moulin d'Asselborn.
And for those feeling antsy, there are plenty of excursions nearby the Domaine. The north of Luxembourg is known for its great fishing, while the Clervaux golf course is only five kilometres away. The Weiswampach Lake is a refreshing way to beat the heat in summer.
Perhaps what the Domaine is most known for – besides its ability to transport guests back in history – is its hiking trails. Strap on your hiking boots and trek across the Belgian-Luxembourg Ardennes or explore the 104 kilometres of trail along the Bernistapp canal and old slate quarries.
"This is not a stay for those looking for a cosmopolitan experience," says Ms Da Mota, "but for those who love nature, this is the place to be."
Subscribe to Our Newsletter
Receive our monthly newsletter by email