Domaine du Hirtz: Rest and rejuvenate
Text: Colette Davidson | Photos © Domaine Du Hirtz, Robin Hausswirth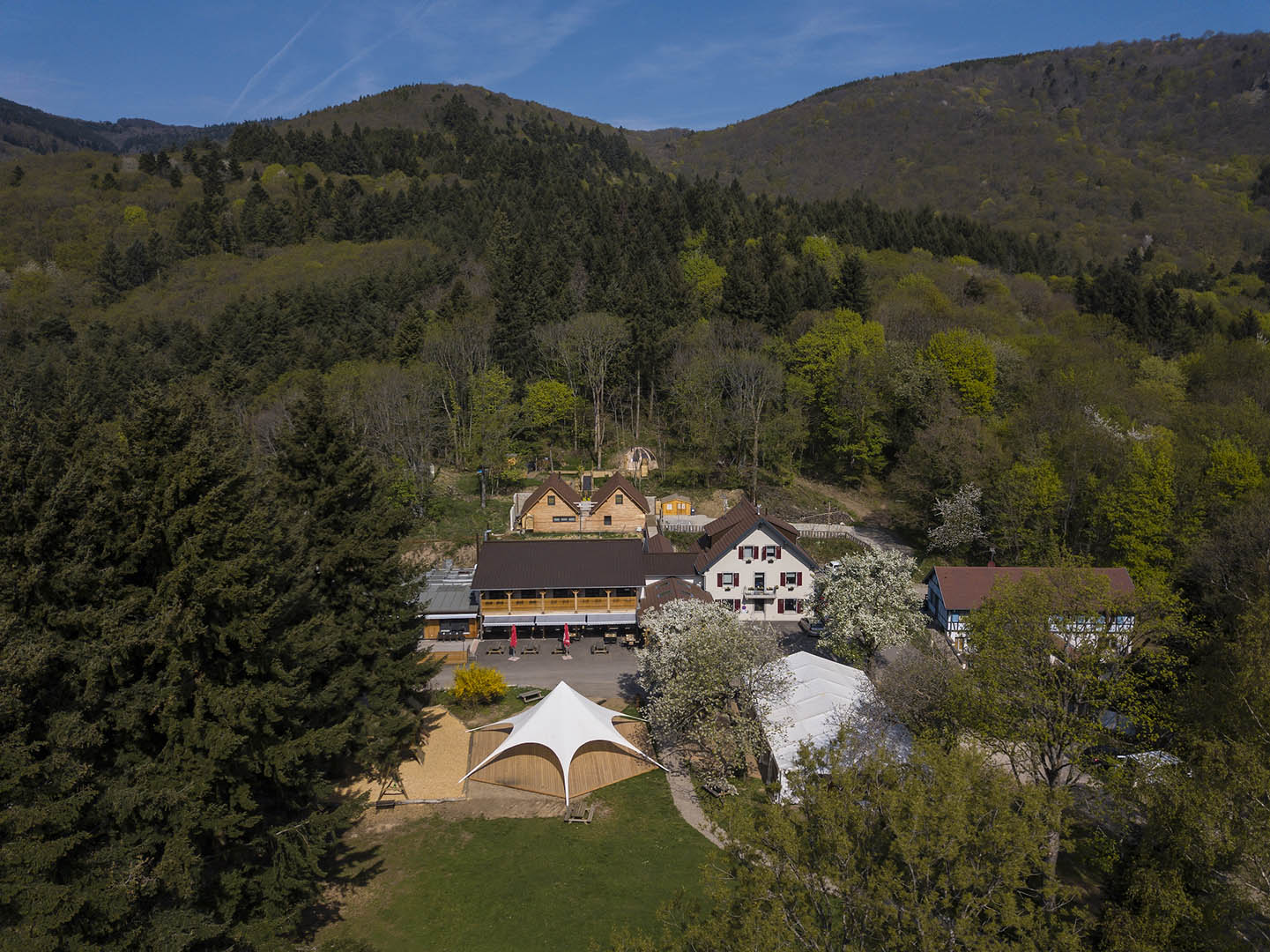 A leader in eco-tourism, the Domaine du Hirtz is a respite from the hustle and bustle of urban life. While you'll be tempted by its cosy, nature-themed rooms or wine tours through nearby villages, the Domaine du Hirtz's Nordic Spa is undoubtedly its main asset.
In the Parc Natural Régional des Ballons des Vosges, in France's Alsace region, rolling hills meet dark green pine trees, cows roam freely and wildflowers bloom. Nestled deep in these woods is the Domaine du Hirtz, offering chalet-style rooms and relaxation with a natural touch.
The Domaine du Hirtz prides itself on tailoring the hotel experience to each client's needs. Their ten studios are perfect for couples or small families, while 12 lodges accommodate larger families or groups. Its Chalet Convivial is perfect for weddings, seminars or receptions.
And what better way to spend time with family and friends than at the Domaine's Nordic Spa, which offers a one-of-a-kind spa experience. Employing the concept of thermo-relaxation, guests alternate between hot and cold sessions to rid the body of toxins and improve circulation, the Scandinavian way. The spa offers more than 16 services, and is constantly growing. With a total of 2,500 square metres, it offers three saunas, two hammams, four massage and treatment spaces, four indoor and outdoor pools, four rest areas, two mineral spaces, sensory and Nordic showers, a fitness room and a restaurant.
"Guests can create a personalised circuit, choosing from our completely unique offering," says Floria Drieux, spa manager at Domaine du Hirtz. "We can even be rented out for special events, where guests get their own chalet, plus free access to a healthy and detoxification buffet, plus private entry to the spa."
And no need to be a guest at the Domaine du Hirtz to benefit from the spa's relaxing properties – it's open to the public as well.
Apart from its spa, the Domaine du Hirtz has plenty of activities to entertain guests. Its Auberge serves up traditional, regional dishes using seasonal ingredients, and its 'Musical Thursdays' feature new groups in various genres each month.
The hotel is also committed to eco-tourism and sustainability. Strap on your hiking boots and check out the trails in the nearby national park, or enjoy the peace and quiet of the rooms, far from the buzz of the city.
"We organise events all year long," says Marine Gregorc, communications officer at Domaine du Hirtz. "From Halloween parties and treasure hunts to hikes in the national park, there's something for both children and adults."
Subscribe to Our Newsletter
Receive our monthly newsletter by email