Dogma Hotdogs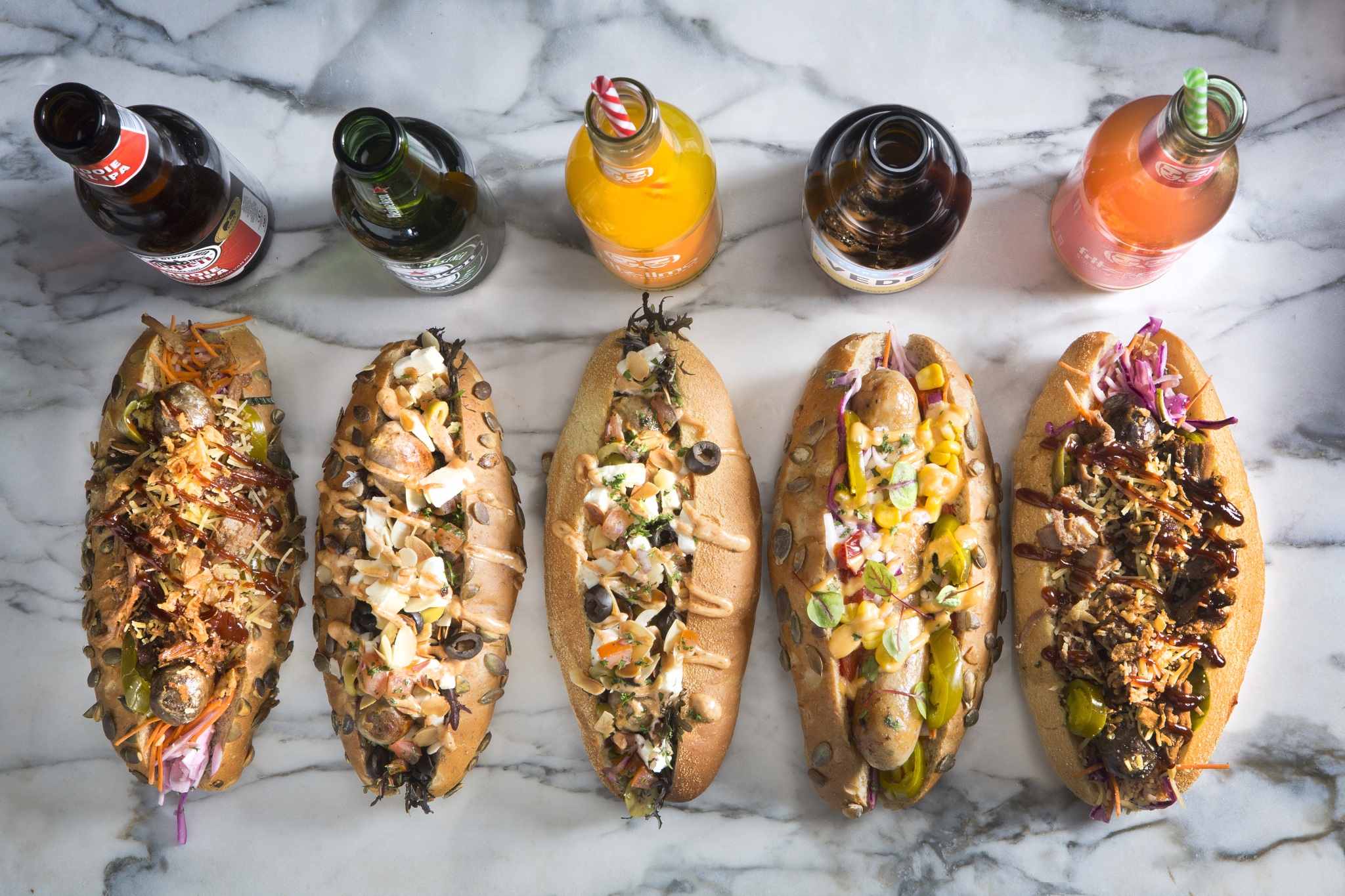 Gourmet hotdogs in historical surroundings

TEXT: STIAN SANGVIG | PHOTO © DOGMA HOTDOGS
Dogma Hotdogs is Utrecht's only premier hotdog bar, and is located in a historical building in the heart of the city centre.
Formed only six months ago by Hugo and Jeroen, the concept's success is demonstrated by the growing number of guests, and word is spreading rapidly on social media. "We felt that the city needed a new concept that stood out from the crowd," Hugo explains.
Dogma offers hotdogs made using locally produced beef, chicken, pork and lamb sausages accompanied by homemade bread, sauces, cheese; toppings of seasonal vegetables and hand-cut fresh fries made from organic potatoes. Vegetarian, vegan and gluten-free options are available too.
Guests can also see the chef and cooks in action, as there is an open view directly into the kitchen. Fittingly, Dogma is located in the former building of butchers Van Hilten, which in turn was located next to Utrecht's historic largest meat distribution centre.
"Our motto is making the ordinary extraordinary," Hugo continues as he explains what inspired the idea behind the hotdog bar. The name was carefully chosen too as it comes from Greek, meaning 'that which seems to one; opinion or belief' and is often used in a religious context. In the restaurant, customers will experience cool references to that theme.
Dogma is going from strength to strength. While it may be early to talk of expansion, Jeroen and Hugo appear to have found a place in the people of Utrecht's hearts. Oh, and do not think of a hotdog as a snack. These hotdogs are meals suitable for lunch or dinner – together with freshly cut fries and a cold beer, a perfect start for visiting Utrecht.
Subscribe to Our Newsletter
Receive our monthly newsletter by email