Dirksen Education – Efficient learning made to measure
Text: Eva Menger | Photo © Dirksen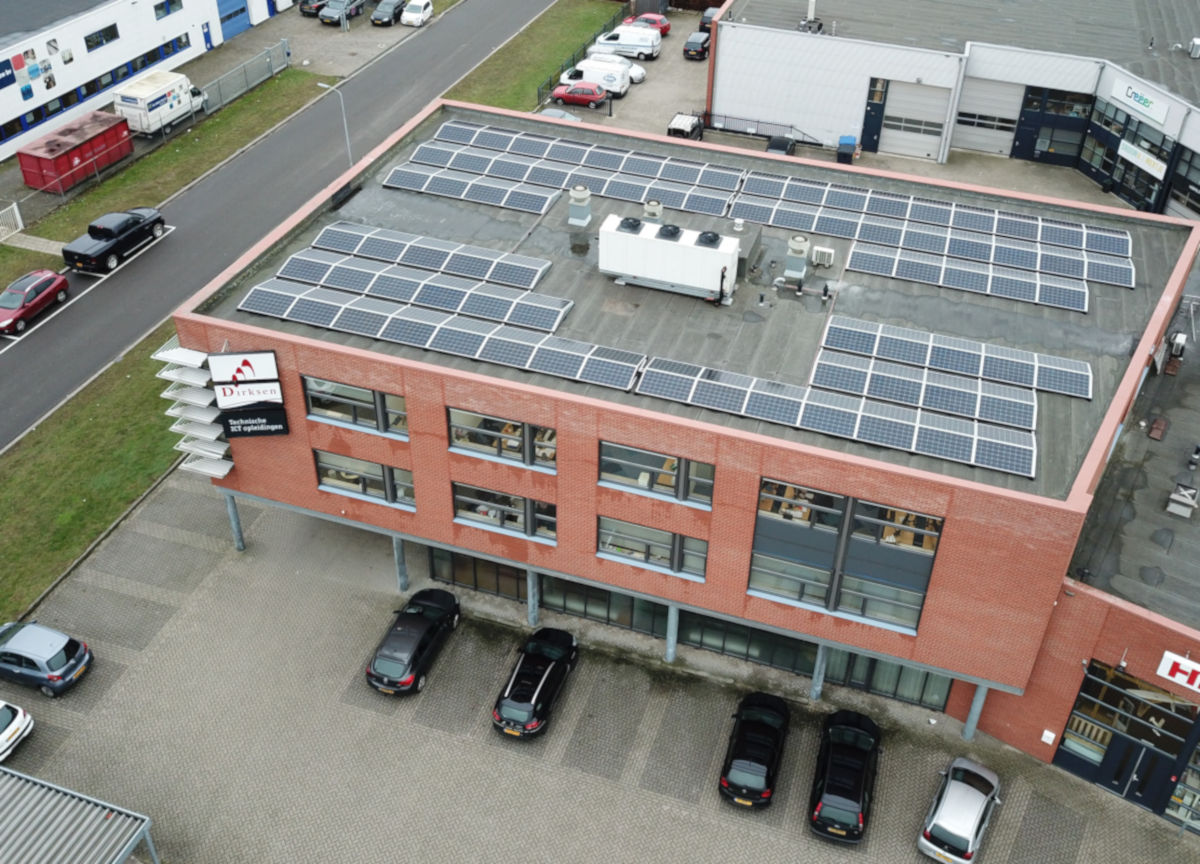 W ith over 50 years of history under their belt, Dirksen education has built a reputation for offering outstanding electronics and telecommunications courses. But that is not all they do: with the emergence of computers in the 1990s and subsequent developments in digitisation and the Internet of Things (IoT), their portfolio now covers everything related to technical IT.
"Our approach is quite a personal one," explains marketing and communications coordinator Charlotte Thus. "Classes are small, which means that there is much more opportunity for interaction between students and teachers." Training advisor, Thijs Groenen, agrees: "Small classes make it easier for teachers to stay on top of individual student development. And there is more time and space for students to have their voices heard and ask questions."
The school is noticing a growing demand for electronics courses. Where IT used to be limited to technical systems such as climate control or ATM systems, the emergence of IoT has made these technical systems much more complex. As a result, working on these systems now requires a whole different skill set, which is why more and more organisations reach out to Dirksen for IT learning programmes that are customised to the specific needs of their employees.
All levels welcome
"We aim to offer education that is suitable for everyone," Groenen tells us. "Whether it's groups or individuals, beginners or professionals – all of our courses and training sessions are developed internally and, following didactic teaching methods, include a nice balance of theory and practical examples. Most of our teachers work or have worked in IT themselves, and their first-hand experiences really benefit our students."
Dirksen also promotes blended learning. Combining virtual learning with traditional face-to-face sessions maximises opportunities for customised education, and helps students to actively apply their knowledge in real life. Groenen: "Ultimately, it's our mission to equip our students with a strong foundation. No tricks or quick tips, but a real familiarity with their industry to help them on their way."
For a new collaboration with KLM, Dirksen has developed an eight-week course during which they train maintenance staff of the Dutch airline in electricity, analogue and digital electronics. The course helps students quickly develop extensive knowledge of the subject. "We've only just started our second wave of courses," says Groenen, "but first-round students have all given incredibly positive feedback. One even said that these eight weeks taught them more than their four-year full-time MBO (secondary vocational) degree!"
A similar collaboration has been kicked off with the Royal Netherlands Air Force (De Koninklijke Luchtmacht) earlier this year. As part of a learning trajectory carefully mapped out by the air force, Dirksen provides a technical training programme. During the course of 20 weeks, ten future Air Operations Control Station or Patriot Missile System employees are trained in Dirksen's Tilburg based training centre.
Adding value
Whether it is a one-day training course or a complete bachelor's degree – high demands on teaching materials, teachers and curriculum developers make Dirksen education of consistently high quality. Students can choose from over 250 courses, knowing that their graduation certificate will be valued by companies throughout the country. "That is not to say that we're limited to the Netherlands," Thus emphasises. "We also work with a large number of international organisations, from India to Curaçao. Companies from all over the world can reach out to us for customised IT learning programmes."
"When creating a customised lesson plan, the most important thing for us is that we really bring value to an organisation," Groenen explains. "Our work is designed to meet the schedules and goals of our clients, but it should also make a difference to how employees feel about doing their work." That is why Dirksen focuses on supporting the student's personal development. "We guide our students from the moment they start thinking about studying with us until their final exams," says Groenen.
Sounds like the school for you or your staff? Learn more about their study programmes online, or get in touch with a study advisor for personal advice.
http://www.dirksen.nl/education
Subscribe to Our Newsletter
Receive our monthly newsletter by email