De Vier Pilaren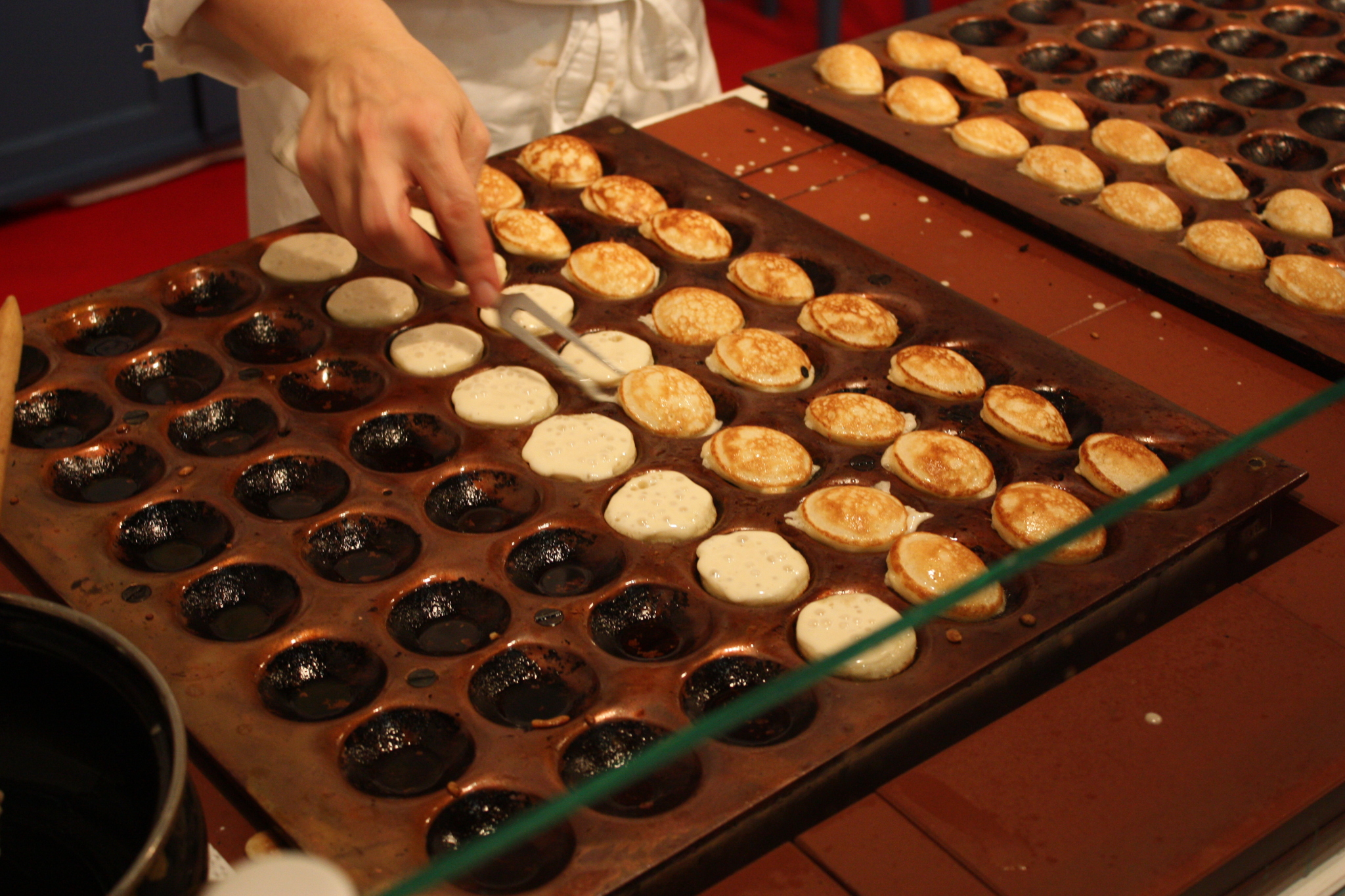 Pancake magic in Amsterdam
TEXT: CHARLOTTE VAN HEK | PHOTOS © DE VIER PILAREN
Of all the Dutch things one can do in Amsterdam, eating pancakes is definitely the most delicious one. De Vier Pilaren serves the best of these flat magical treasures, following an authentic recipe consisting of decades of pancake culinary experience and a service that is always smiling.
TripAdvisor's Certificate of Excellence proudly adorns De Vier Pilaren's name, with both tourists and locals praising the restaurant's warm service and authentic and high-quality pancakes. "We are one of the few restaurants left that prepare and bake 'poffertjes' the traditional way, with a big copper pan on a fire," owner of De Vier Pilaren, Riccardo Gurrieri says. All pancakes are prepared with the best ingredients from local producers. "That goes from only the best strawberries to fresh vegetables from Osdorp, a region in Amsterdam. And we have been using organic flour for years, long before organic cooking became fashionable."
As authentic as De Vier Pilaren's 'poffertjes' is its history. Gurrieri runs the restaurant together with his wife Vanessa, whose parents started off with one single 'poffertjes' stall, originally to provide visitors at fairs with some Dutch goodness. After the stall turned into De Vier Pilaren in 1993, the pancake restaurant was born.
Located in the heart of Amsterdam, De Vier Pilaren is a spot hardly missed by tourists. "Someone's nationality is a strong determinant of what people will order. Dutch people often go for the pancake with bacon and cheese, while Italians always crave for a crepe with Nutella." Must it be a lively setting, serving so many tourists? Definitely, but that is what we love. Tourists are energetic, curious, and always have a story to tell. We absolutely love to hear them!"
Subscribe to Our Newsletter
Receive our monthly newsletter by email