Dawson Media Direct: More than 5 million Scan Group magazines on the move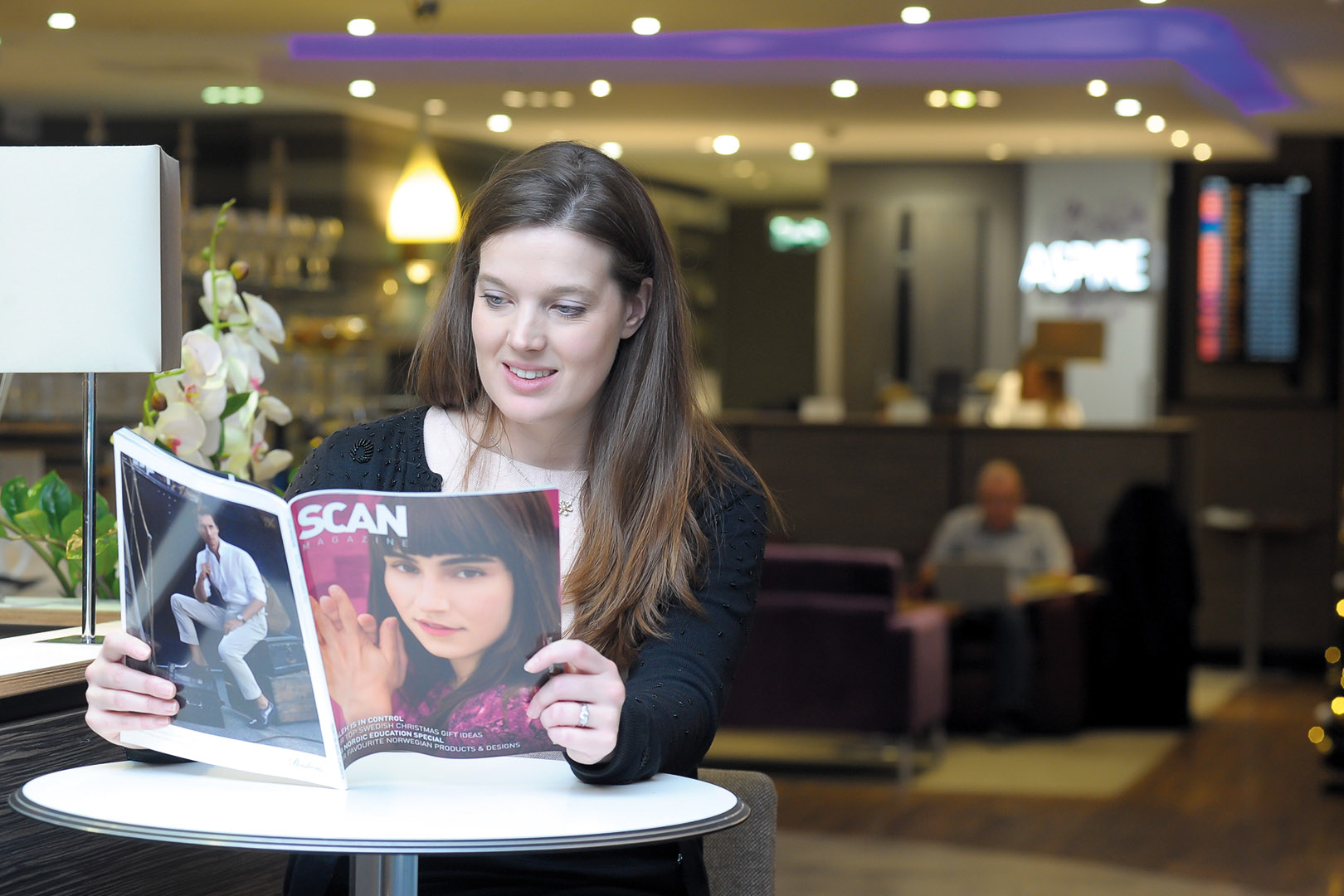 At the end of last year, Scan Group (publisher of Scan Magazine, Discover Germany, and Discover Benelux) passed the five million mark of the number of magazines distributed across flights, ferries, trains and airports in collaboration with the world-leading distributor Dawson Media Direct (DMD). We thought it apt to celebrate this significant milestone.
Photos: Dawson Media Direct
"We work with over 120 airlines across 115 airports worldwide and manage more than 130 million daily newspapers and magazines a year, and we're delighted to partner with Discover Benelux to reach a great network of the travelling public," says Anya Ahmad, head of UK, Ireland and Spain at DMD. "Excitingly, we've recently expanded our Media Wall concept to reach new passengers and audiences in Birmingham, Edinburgh and Glasgow. Ensuring that content brands are partnered with their ideal readership demographic is very important to us."
From printers to readers
Discover Benelux arrives at the DMD depot near Heathrow Airport fresh from the printers a couple of days after being printed. The agreed orders are set up and fed through to the packing machine, as part of a pack line running the length of the building, operating six days per week and fitting up to 250 titles in one go.
As magazines are packed and pack sheets printed, an intricate system of numbers and arrows is used to communicate how many magazines are going where. Pallets are processed through the on-site security; every print item that leaves the warehouse has to be scanned in line with airside security.
DMD delivers newspapers and magazines directly onto aircrafts, or in some cases they are delivered to caterers who then load them with the catering and first-class lounges across all major UK airports and the Eurostar terminal get priority.
Copies are picked up and enjoyed for free by the travelling public.
Dawson Media Direct (DMD) in numbers:
– Over 2.5 million newspapers and magazines handled each week
– 120 airline and international rail customers
– Over one million flights and trains serviced per year
– Servicing 115 airports across 47 countries globally
– Team of 140 staff
– 14 global consolidated contracts
For more information, please visit: dawsonmd.com
From all of us at Scan Group, a big, heartfelt thank you to Dawson Media Direct for a strong, successful collaboration, with hopes of many fruitful years ahead!
Dawson Media Direct works in partnership with Scan Magazine, Discover Germany, Discover Benelux and Discover Southern Europe
Subscribe to Our Newsletter
Receive our monthly newsletter by email