Côte d'Or: Pure, untamed pleasure
Text: Michiel Stol | Photos © Mondelēz International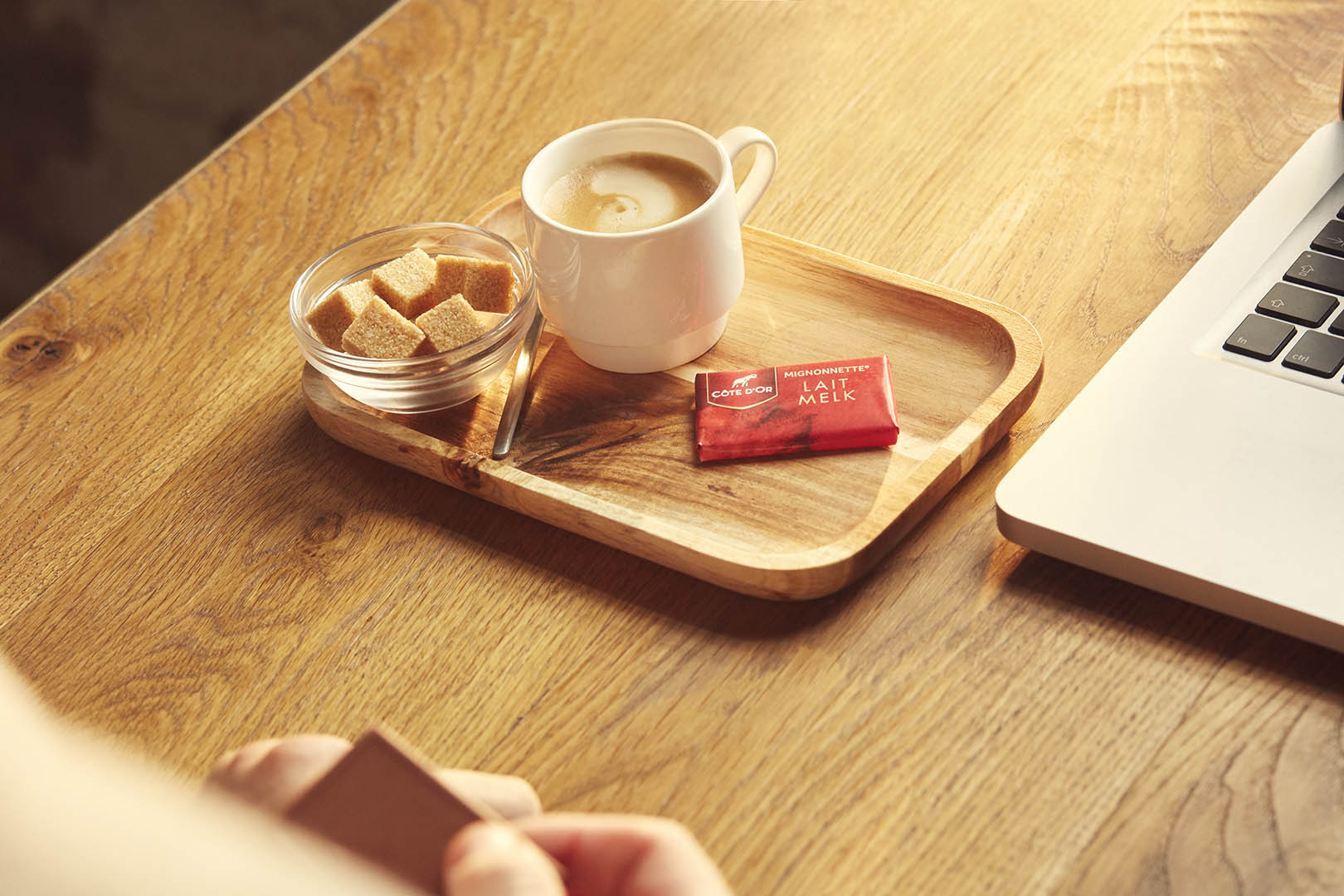 Belgians are known across the globe for their love of chocolate. So, it comes as no surprise that one of the most famous chocolate brands in the world was founded here. Adorned with its famous elephant, Côte d'Or has been around for over a century, and has become synonymous with quality to people all over the world.
"The original chocolate created more than 135 years ago is as popular today as it was back then," begins Annick Verdegem, corporate affairs manager Benelux at Mondelēz International. Mondelēz owns the Côte d'Or brand, as well as other famous confectionary marks such as Toblerone, Oreo and Milka.
Unmistakeable
Côte d'Or was founded in 1883. The name refers to the African 'Gold Coast', now known as Ghana. "From there came the cocoa beans that created the pure and intense taste of the chocolate, that we still have today. Although we have been innovating our chocolate and expanded our range to include up to 100 different products, the recipe has never changed. That it is why it is so iconic, and so recognisable to everyone." At least 81 per cent of Belgians would blindly recognise the taste of Côte d'Or, according to a test. Each Belgian person has their own consumption habits, too: some eat it with a slice of bread in the morning, some eat it as a snack and many more enjoy their favourite piece of Côte d'Or with a coffee.
Made 'just right'
Cocoa is the essence of chocolate and Mondelēz International wants to ensure its chocolate is made the right way. That is why the company founded its Cocoa Life programme. "Cocoa is vital to our business but it is also our responsibility to empower and support cocoa farmers and their communities," explains Verdegem. "Making it right means tackling the complex challenges that cocoa farmers face, including climate change, gender inequality, poverty and child labour."
The programme began in 2012 to ensure all Mondelēz chocolate brands use 100 per cent sustainable chocolate by 2025. "To achieve this, we have invested over 400 million US dollars in cocoa farming communities around the world. By the end of 2018, we reached 142,875 cocoa farmers in 1,476 communities."
Moments of joy
In a 2018 poll, nearly two thirds of Belgians described chocolate as their ultimate 'enjoyment-for-me' moment. Côte d'Or has been a fundamental part of those happy times for over 135 years. "Chocolate is emotion, it's part of who we are," concludes Verdegem. Time to enjoy a tasty bite with a cup of coffee!
Subscribe to Our Newsletter
Receive our monthly newsletter by email