Congrès Hotel Liège: Where Wallonia meets the world
Text: Pierre Antoine Zahnd | Photos: Congrès Hotel Liège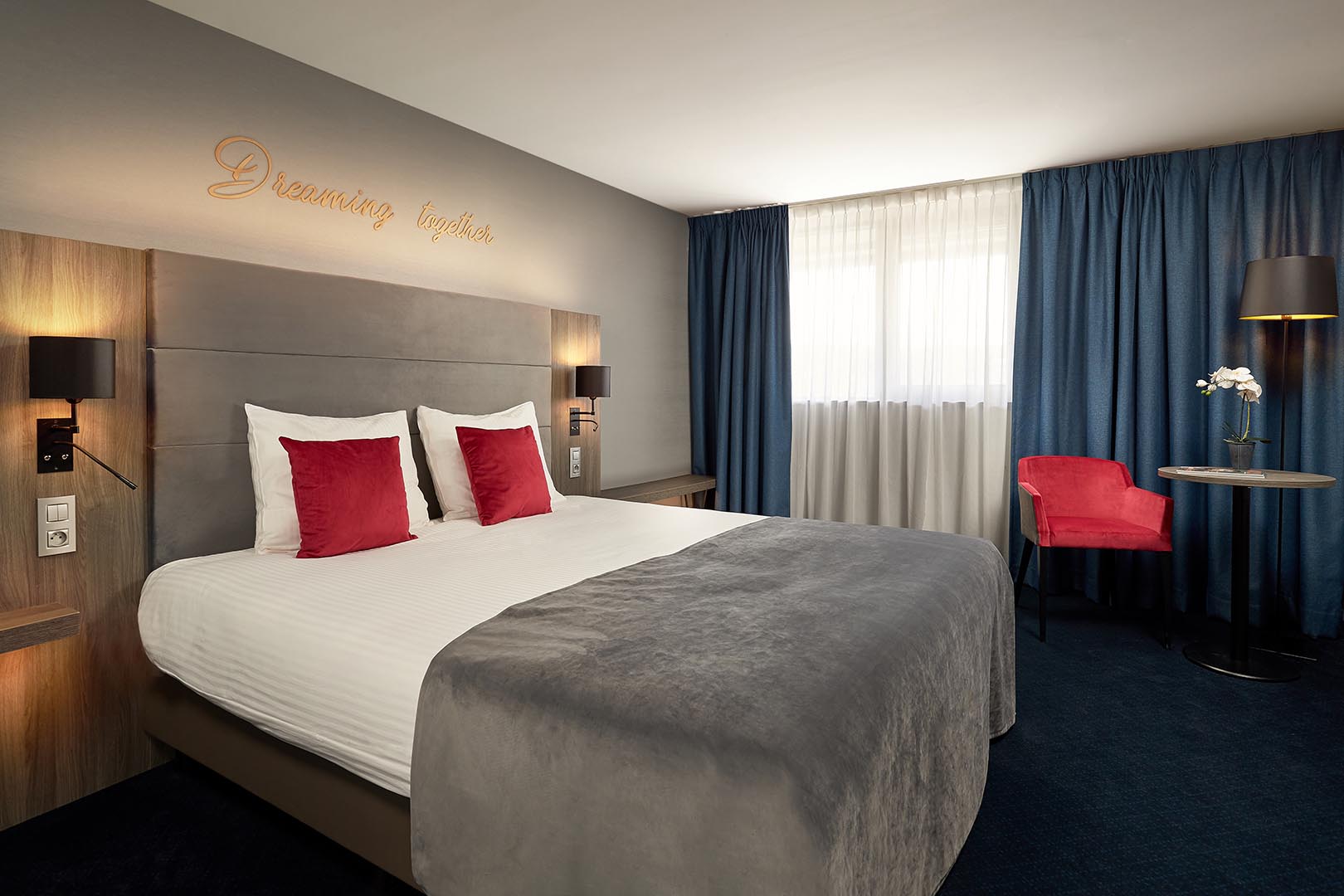 While it may sound excessive to state that a hotel could "have it all", the Congrès Hotel Liège comes fairly close. Like the city of Liège itself (at once a historical jewel and a thriving economic centre), the hotel is a multi-faceted environment conceived to provide travellers of any kind with maximum comfort and enjoyment.
Set on the eastern bank of the 900-kilometre Meuse river, a major European waterway, the Congrès Hotel also lies in one of Liège's greenest areas, a few steps away from the Parc de la Boverie and its renowned art museum. Its central location within the bustling Walloon city makes it an ideal holiday residence for tourists and professionals alike, allowing the gallery-hopping, locale-exploring crowd to tour the city on foot, while business-orientated guests can smoothly make their way to meetings or seminars.
Whatever the object of your visit, however, comfort and relaxation are at the forefront of the Congrès Hotel's approach to hospitality. While the modestly named standard bedrooms come with all the trappings of luxury, the hotel also offers nuptial suites, hammam-equipped accommodation, and full-scale apartments for the long-stay visitor. With a variety of workspaces to rent out, the Congrès Hotel demarcates itself as a top destination for business trips and team-building stays: the Mezzanine will comfortably host a meet-and-greet buffet or a working dinner, while the Salle Léonard can host up to 40. And when the situation requires it to go all out, the hotel provides an imposing dining room, which can hold up to 250 and doubles as an indoors terrace.
But it's not all work at the Congrès Hotel, either. Beyond the sauna complex, featuring a hammam, a Jacuzzi, and an indoor swimming pool, the Zenao wellness & beauty area offers a myriad of relaxation treatments whose sheer range and benefits almost defy imagination: from classic body rubs to the Ancestral Gold Ceremony face mask and the full-scale, all-fragrance Japanese Voyage. And the gastronomy, too, is thought of as an elaborate treatment that caters to all tastes. Casual diners can safely rely on the brasserie-style, Walloon-style bistro (also serving a hearty brunch on Sundays), while guests looking for a dash of the south will enjoy the Italian Corner, with authentic specials prepared on the go by an Italian chef. For special occasions, the restaurant offers a traditional three-course service, artfully paired by an impressive array of European wines and Champagnes. And for those in the mood for after-dinner revels, the Sky Bar offers not only an impressive cocktail menu, but also a sweeping vista of one of Belgium's most scenic cities.
Subscribe to Our Newsletter
Receive our monthly newsletter by email