CityHub Amsterdam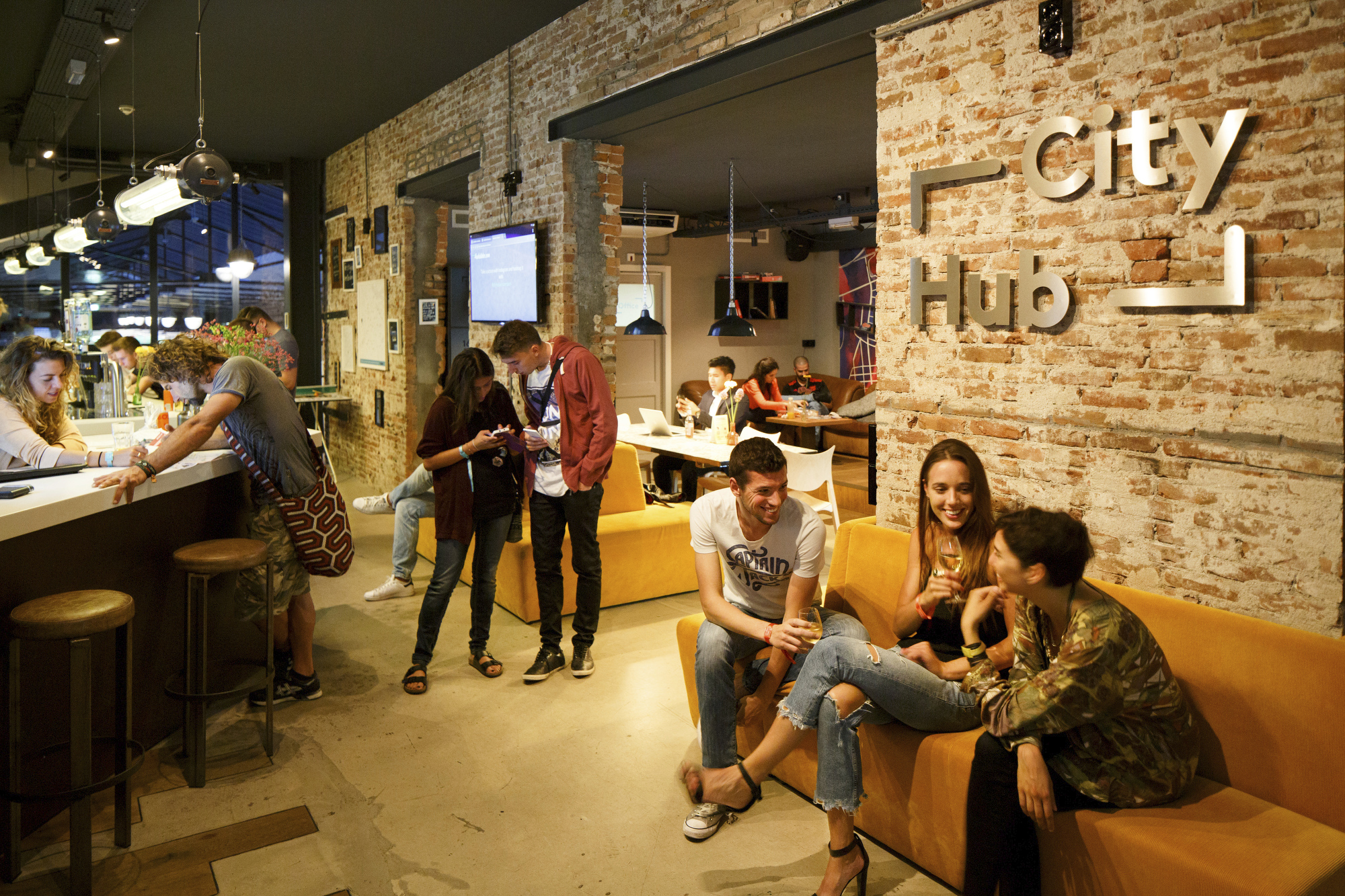 The hotel of the future
TEXT: ELLA PUT | PHOTOS © CITYHUB AMSTERDAM

CityHub Amsterdam is a hotel like no other. Offering a revolutionary travel experience for a new generation of explorers, it combines the comfort of a high-end hotel with the affordable prices and community feeling of a hostel.
There is a new kind of traveller these days. This new traveller does not care for luxury hotels and is not interested in the typical and mostly crowded tourist spots. On the contrary, the new traveller wants to explore undiscovered hotspots and mingle with locals. But the question is: where to find a hotel that is fully equipped yet affordable? And how does one explore a city that they do not know? 
CityHub is the answer. With its top location in the up-and-coming Bellamy neighbourhood in Amsterdam, 50 private sleeping units (so called Hubs) with comfortable king-size beds, its own app and self-service bar, this place promises to be the hotel of the future.
To ensure a local experience, you are welcomed to CityHub by one of the CityHosts. They are available 24/7 to provide you with the best local tips. Even better, if a spontaneous question comes up as you stroll around the city, just hit CityHub's mobile app for advice.
All of this comes without unwanted data roaming costs because CityHub offers its guest a MiFi Hotspot (mobile router) providing free internet across the whole country!
CityHub is a concept that is taking the Netherlands by storm. The innovative and creative hotel is opening a new location in Rotterdam next year. With plans to open locations in London, Paris and Barcelona, CityHub promises to be a universal key to a successful visit in the world's best cities.
Subscribe to Our Newsletter
Receive our monthly newsletter by email