Citiez Hotel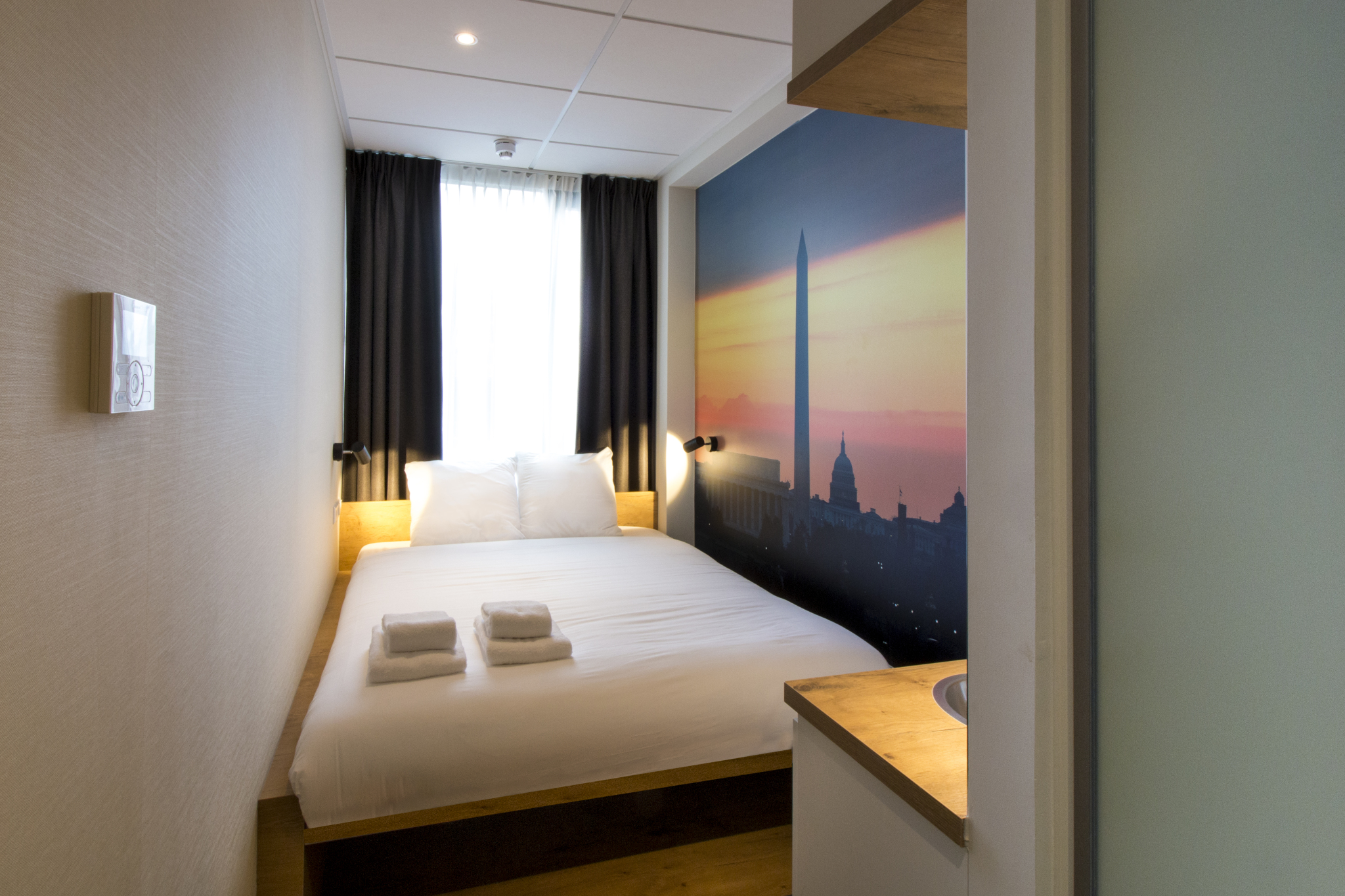 Around the world in Amsterdam
TEXT:CHARLOTTE VAN HEK | PHOTO © CITIEZ HOTEL

A gateway to iconic cities all over the world, located in the very heart of the Dutch capital: Citiez Hotel captures the unique marriage of sights, sounds, tastes and people one finds in a bustling city.
"At Citiez Hotel we believe it is the people that make the city," says Jean-Paul de Mol, owner of Citiez Hotel. "Together with a city's colourful lights, parks, architecture, and traffic, they create a diverse skyline." It is a skyline represented in each of the hotel's 71 rooms, all offering the best standard of comfort for a warm, welcoming stay. The rooms at Citiez Hotel effortlessly combine stylish design with high-standard Dutch quality, and breathe the atmosphere of a familiar or unfamiliar city. Do you wish to travel to Helsinki, Tokyo, or Montreal tonight?
Citiez Hotel hosts an allDayCafé, serving food and drinks from the food store full of local flavours and fresh products. The EARTH Water, Coffee or Tea available at the café accomplishes more than just being delicious; 100 per cent of the net profit generated by these products are used to finance water projects. "In EARTH we found a partner with morals equal to our own: quality products with care for humans and the environment," Jean-Paul asserts.
Due to its central location, informal, excellent service and unmatched prices, people from all over the world find their way to Citiez Hotel. "We welcome people of all nationalities, ages and interests; from older couples enjoying a cultural weekend in Amsterdam, to young backpackers," concludes Jean-Paul. "Just like a true city, Citiez Hotel is for everyone."
Subscribe to Our Newsletter
Receive our monthly newsletter by email