Château de Waleffe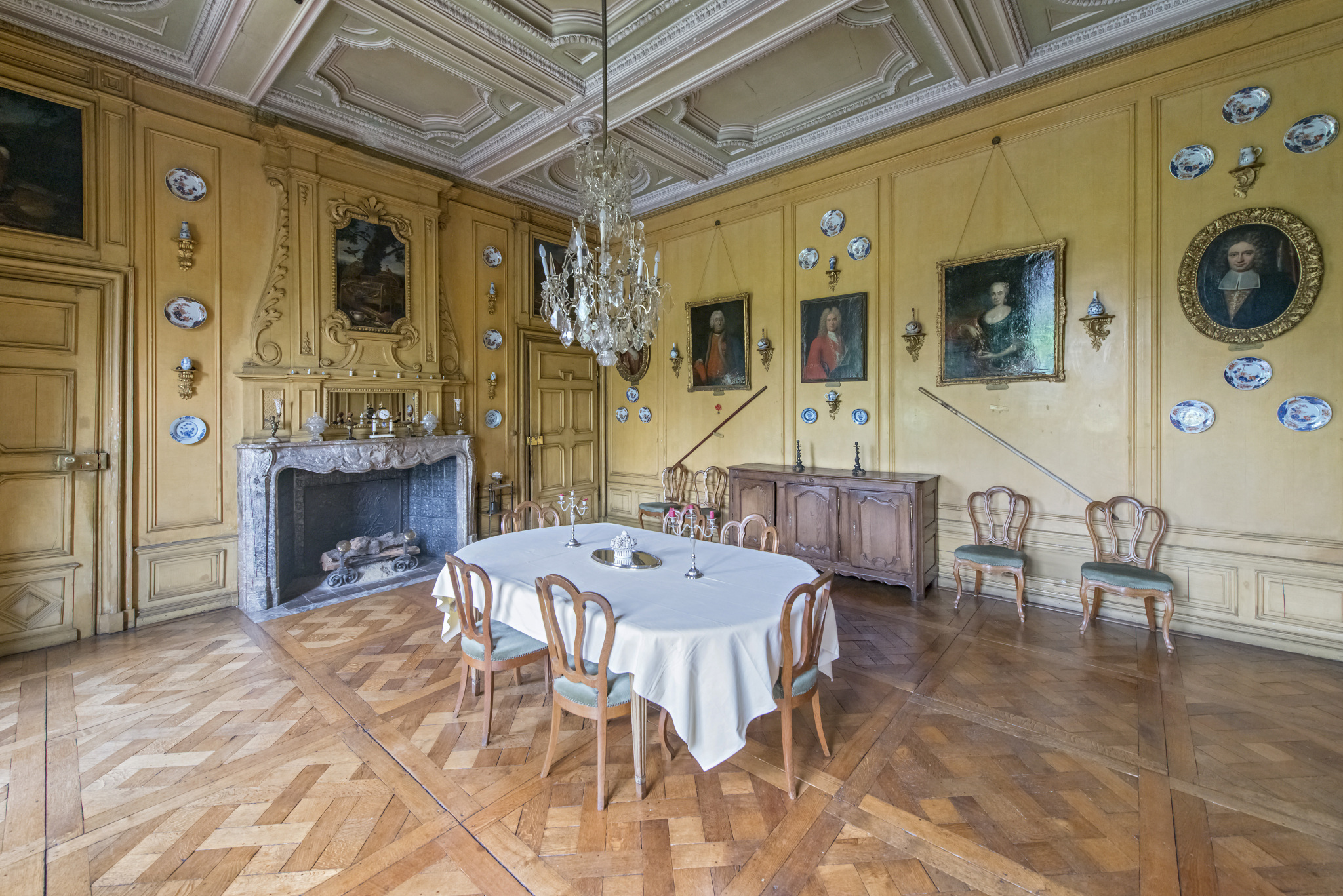 A family-owned, fairy tale castle
TEXT: ANNA VILLELEGER| PHOTO © CHÂTEAU DE WALEFFE
If you are looking for a wedding venue with a wow factor, look no further than Château de Waleffe. Surrounded by 60 acres of beautiful woodland, this magnificent castle in the Belgian province of Liège offers a fairy tale setting fit for royalty.
This elegant castle, conveniently situated just 50 minutes from Brussels, was built in the 18th century by Blaise-Henri de Cortes, the great grandson of famous Liégeois manufacturer Jean Curtius. The Barons de Potesta de Waleffe, direct descendants of the great Curtius, have been caring for the property for 13 generations and still live there today.
When it comes to weddings, Château de Waleffe offers a range of options to ensure a unique, personalised experience. Whether you choose the main castle, the former kitchens or the 400-square-metre tower, you can be sure of an elegant and refined setting. There is also the opportunity to regale in the stunning and expansive gardens where you can opt for marquees or an open-air reception.
The castle hosts all kinds of other celebrations, from corporate events to fine – food tasting. With a small selection of bedrooms available, the castle is also a popular choice for people looking for an extra special getaway. Each of the rooms tell their own story, from the regal Cortes Room, with its original wall paper from the times of Louis XIV, to the Flaveau Room with its charming balcony and beautiful view over the gardens.
The castle interiors and French-style gardens with their elegant fountains were directly inspired by the designs of celebrated late baroque designer Daniel Marot, combining regal finesse with chic simplicity.
More than just a place of beauty, Château de Waleffe has been listed by the Wallonian authorities of as a place of exceptional interest. Highly recommended are Baron and Baroness de Potesta de Waleffe's intimate tours. By appointment only, these tours give visitors the chance to explore the castle's impressive collection of original paintings and period furniture. There is also the chance to indulge in a late morning brunch or afternoon
For more information, visit
waleffe.com
Subscribe to Our Newsletter
Receive our monthly newsletter by email