Celtic: Naturally pristine
Text: Colette Davidson | Photos © Celtic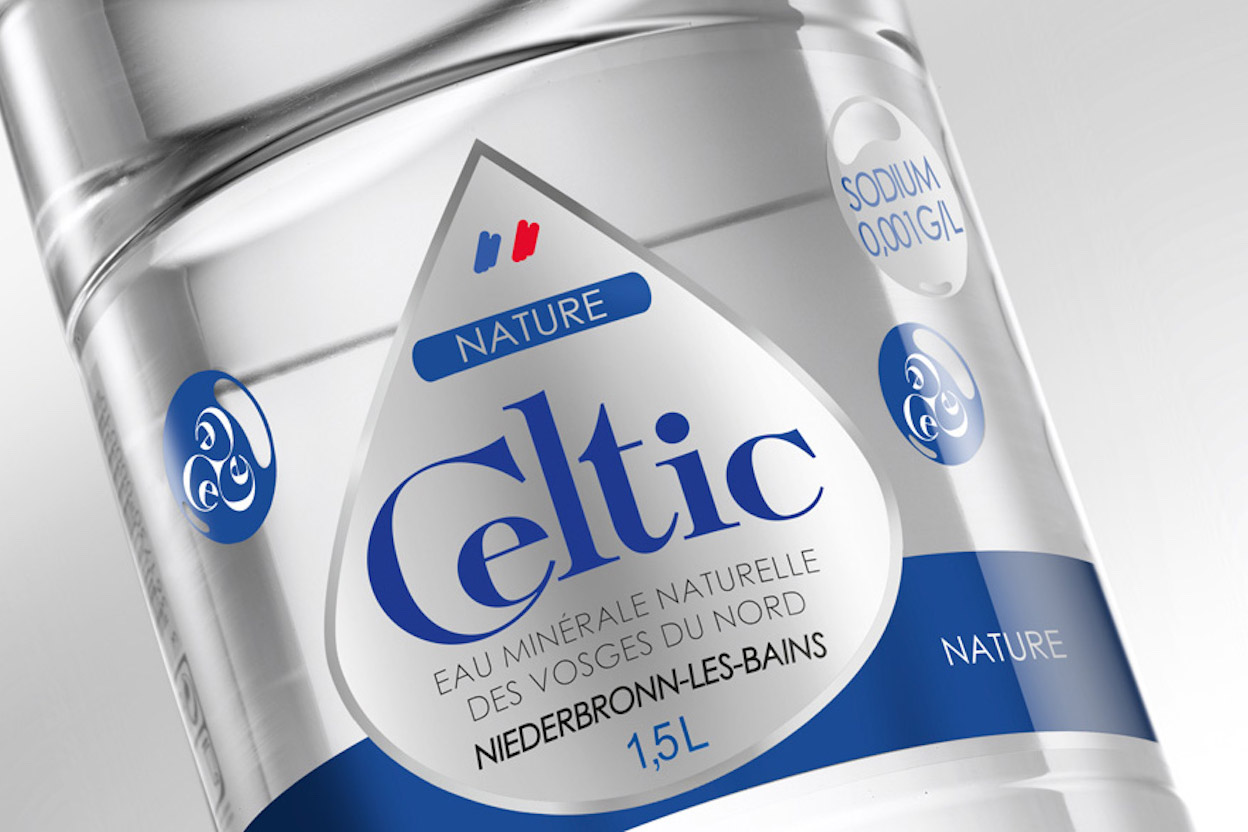 Boasting exceptional purity, Celtic water is the pride of Niederbronn-les-Bains. All natural or lightly sparkling, the water is low in mineral and sodium content so it's perfect for everyone.
Nestled within the Northern Vosges Regional National Park is Niederbronn-les-Bains, a thermal town near the French-German border. Over 2,000 years ago, the Celts discovered what is now a major draw to this small Alsatian town – a lightly mineralised thermal spring.
Now, Celtic is committed to bottling the purity of the nearby national park, declared a World Biosphere Reserve by UNESCO. Celtic water is naturally low in mineral content as well as sodium, making it perfect for pregnant women and the preparation of baby bottles. Those with high blood pressure or cardiovascular and kidney disorders can also benefit. Celtic water has thus been certified by France's Ministry of Health.
While Celtic water is flat, the company also offers a sparkling variety – infusing it with a CO2 gas naturally found in the Eifel region of Germany to create both light and strong bubbles.
But Niederbronn-les-Bains' thermal water is not only known for its clear, refreshing taste, it's also entered into the region's collective imagination. After discovering the pristine water source, the Celts erected the statue of a woman's bust near the source as a symbol of fertility, and it can still be seen today.
"Those hoping to have a child still come here to see the statue," says Alain Andreolli, marketing director of Celtic water, "leaving fruit and vegetables in offering."
And given their proximity to nature, the environment is always of the utmost concern for Celtic. All of their plastic bottles are recyclable and they offer a glass bottle-only line. They've reduced their industrial energy consumption by 25 per cent.
"We're definitely concerned about the impact of our production conditions on the planet," concludes Andreolli.
Subscribe to Our Newsletter
Receive our monthly newsletter by email