Café Carbòn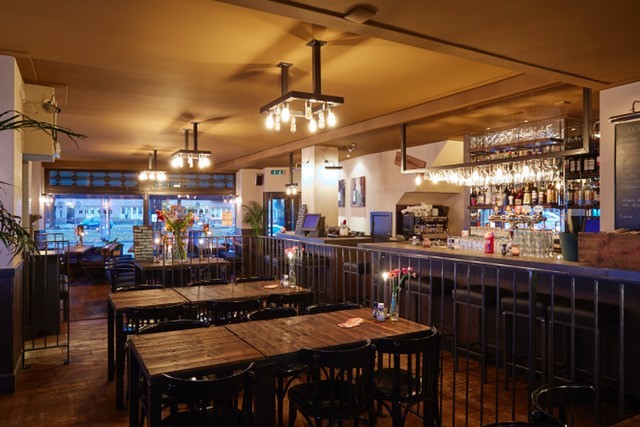 Fantastic steak in a warm environment
TEXT: MICHIEL STOL | PHOTO © CAFÉ CARBÒN
Looking for a great steakhouse with a cosy bar setting? Head to Café Carbòn in Amsterdam Zuid. This bar-restaurant is an authentic Amsterdam café, with top-quality food.
There are two locations, one at the Amstelveenseweg 312, which opened just four months ago, and another at the Van Woustraat 174. Here you can enjoy the best steaks and ribs in the city. Both locations have the same goal: being accessible for everyone and making sure guests feel at home at the café. The vintage design gives you that warm and cosy feeling.
All meat at Carbòn steakhouse is prepared on a coir briquettes and charcoal burning grill. The starters, sides, sauces and of course the desserts are all homemade. Their spare ribs are known as the best in Amsterdam and the excellent wine and beer selection fits perfectly with a Burgundian night out.
Café Carbòn welcomes everybody and its main purpose is to make you feel at home. It is a simple place: from tram drivers and doctors to tourists, everybody is equal and talks with each other. At Café Carbòn quality meets top service, set in a cosy, friendly environment. If you want to enjoy a good glass of beer, wine or one of the many spirits and delight in some of Grandma Bob's snacks, Café Carbòn is the place to be.
Café Carbòn is a modern steakhouse where quality meets top service. Whether you just want to have a drink or a good steak, Café Carbòn is the place to be.
Subscribe to Our Newsletter
Receive our monthly newsletter by email