BRAFA 2020: Where art lovers meet
Text: Elodie Noël | Photos: Brafa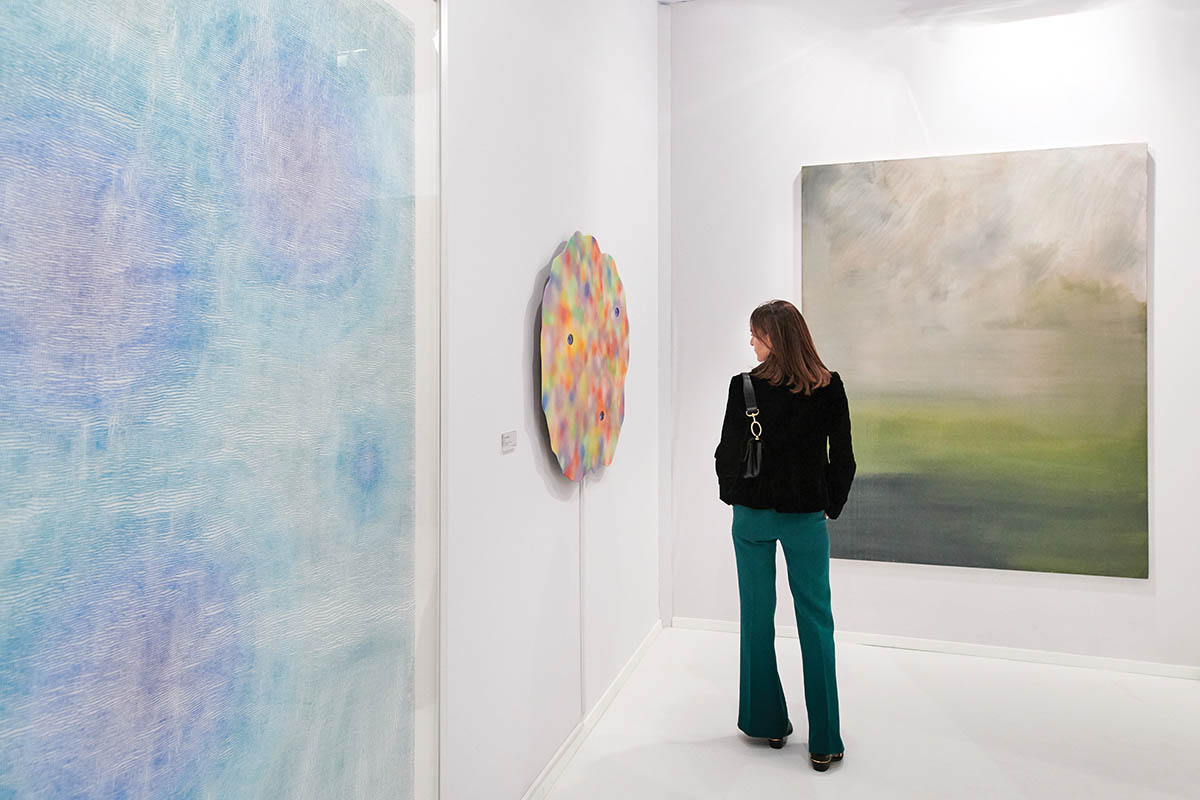 For its 65th edition, the major art fair will throw a unique charity auction of segments of the Berlin Wall.
With 133 top galleries showcasing the diversity of art in all its forms, the annual BRAFA is set to attract all art lovers in the Belgian capital from 26 January 2020. This year, an auction of five pieces of the Berlin Wall will be a major focus for the public. "We wanted to celebrate our anniversary with a special charity event. BRAFA is a non-profit organisation, and even if it has a commercial character, it was good to reconnect with the spirit that prevailed at the creation of the event 65 years ago," explains Bruno Nélis, head of communication.
The segments, which are 3.8 metres tall and 1.2 meters wide, weighing 3.6 tonnes each, feature graffiti on both sides by anonymous street artists from different periods. "These are pieces that have a very strong presence, reminding us of a painful past. They are a symbol of suffering, of division, and being able to turn that into a contribution to a good cause feels particularly touching." The proceeds from this historic auction will be split among five beneficiaries in the areas of cancer research, the integration of people with disabilities and the preservation of artistic heritage.
This year, once again, the art selection will be notably eclectic at BRAFA, with pieces of ancient, modern and contemporary art. "Evidently, there is a strong presence of modern paintings, as an art fair is only the reflection of the current market". Some of the exhibitors, coming from 14 countries, will present work and collections specifically curated for the fair. "The Samuel Vanhoegaerden Gallery will present about 30 pieces from James Ensor, a Belgian painter from Ostend. It's the culmination of ten years of work and I think all visitors will rush to the stall," Nélis adds.
While art collectors, whether working for private collections or on behalf of museums, make the core audience of the fair, the event is open to general members of the public. "We have visitors who want to acquire beautiful works of art without the goal to constitute a collection. They simply want to treat themselves with a painting, a sculpture, a drawing, or an archeological piece." With a record attendance of 67,000 people last year, BRAFA has become an unmissable event, with art tours and art talks also taking place during the week. "Many come to spend the day, it's like visiting a museum or exhibition. This audience is very important for us, as the word of mouth has been making the fair more and more successful throughout the years."
BRAFA 2020 Sunday 26 January to Sunday 2 February 2020 11am - 7pm For more information, visit www.brafa.art
Subscribe to Our Newsletter
Receive our monthly newsletter by email