BnoB van Veen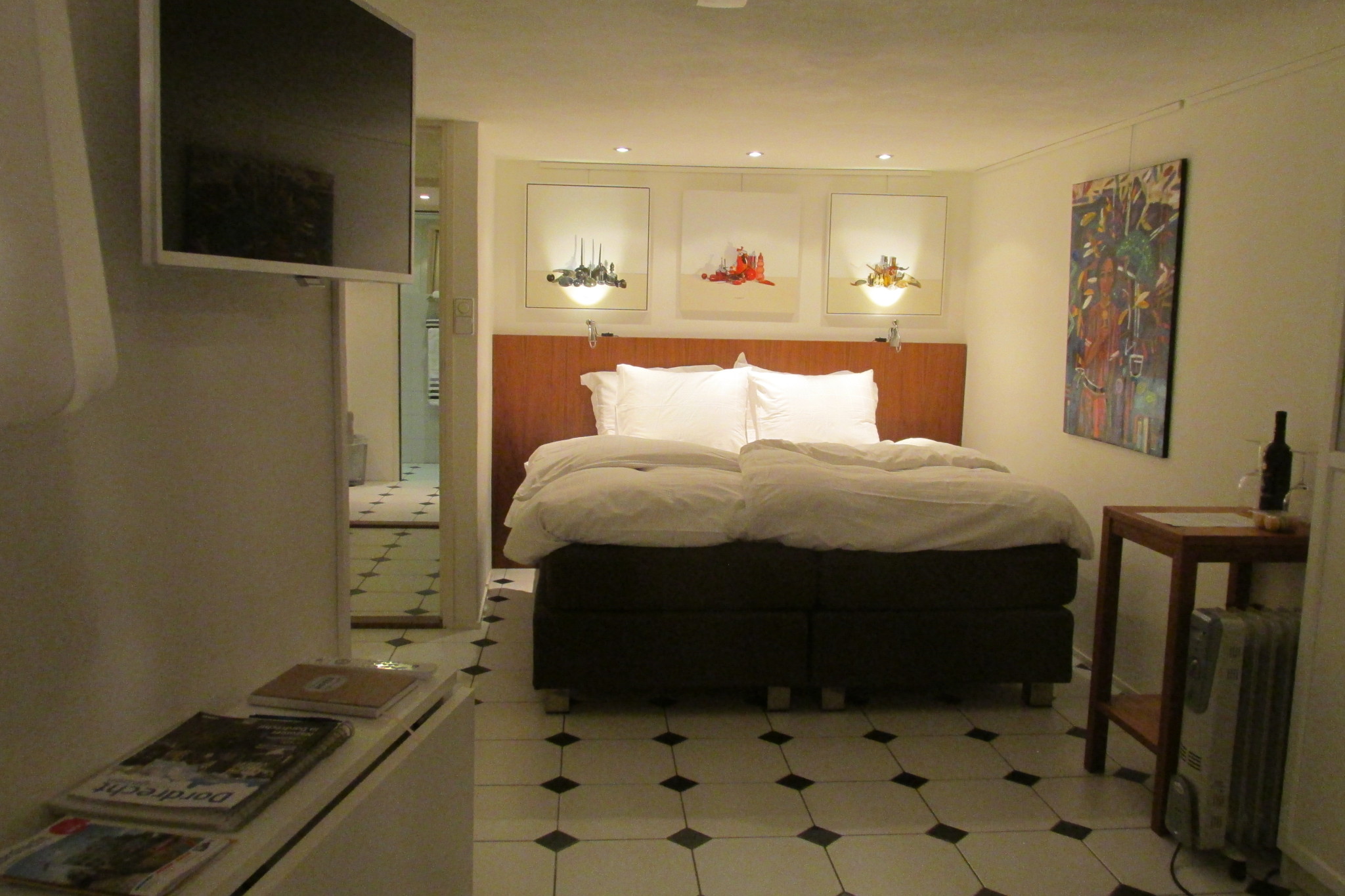 Sleeping between fine arts

TEXT: CATHY VAN KLAVEREN | PHOTO © APPARTEMENT VEEN
With spectacular views over the river, there is never a dull moment when you are at one of the cosiest apartments in Dordrecht. After enjoying the many activities on offer in the country's oldest city, guests at Appartement Veen can get lost in the view or relax amid the fine art on display – which is also available to buy.

Owner Koos van Veen originally had an art gallery and decided to make a virtue of a necessity when the gallery was not drawing as many sales as it used to. He turned the space above the ground floor into an independent apartment, fully equipped with a big bed, a small kitchen, a large shower and more, to make people feel as comfortable as possible. It is a 'BnoB' (meaning 'Bed, no Breakfast'), but Van Veen makes sure his guests lack nothing. "Independence is of great importance. Travellers who only visit a city for a short time are more in search of a cosy space, not a hotel room," Van Veen says.
In January, works will begin to turn the gallery into an extra, very large, apartment. But the gallery will not be forgotten. Van Veen will use his art to decorate the new apartment, as he has done with the current one. "Most artists will lend me their works, so I can still have them on display. I already have ideas about how I want it to decorate it. If someone is interested, they can still buy a piece of art, just like they used to."
You can book Appartement Veen and soon BnoB-de-galerie via www.booking.com and Airbnb.
Subscribe to Our Newsletter
Receive our monthly newsletter by email