Bitterzoet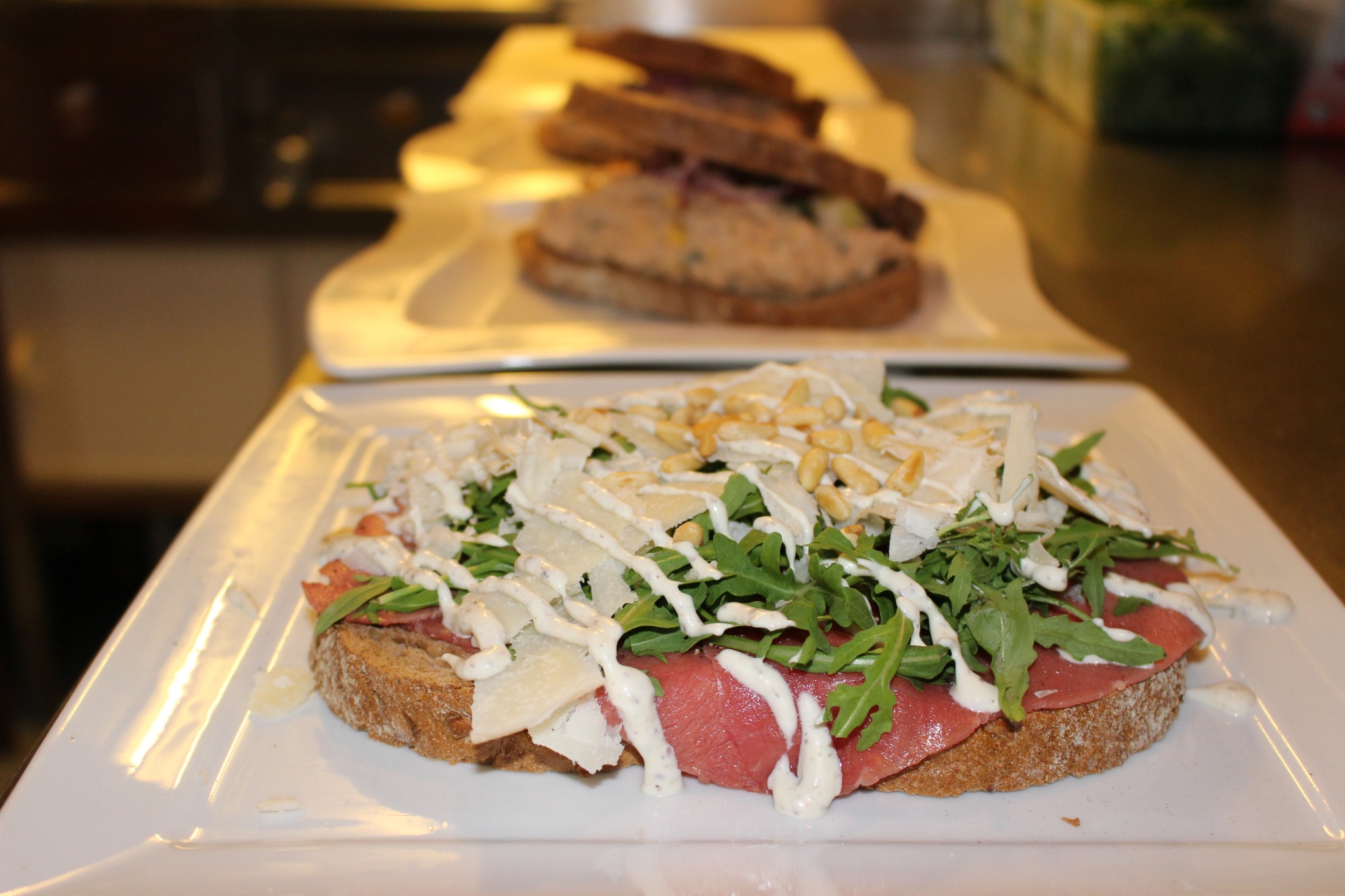 Savoury and sweet meet over good coffee
STIAN SANGVIG | PHOTO © BITTERZOET

Bitterzoet (the Dutch word for 'bittersweet') is a cosy spot for breakfast and lunch, beautifully situated in a picturesque square at the heart of Den Bosch in the south of the Netherlands. "Driven by our passion for quality food, we aim to serve our customers the finest cup of coffee and the most delicious food," explains general manager Bram van der Pas.
Bitterzoet opened its doors in 2007 as a lunchroom but now also serves breakfast and English-inspired afternoon tea. It is a place where locals meet, read the newspaper or pick up their favourite coffee to go. The menu offers a broad range of choices based on traditional Dutch dishes and international favourites from Britain, Italy and the Middle East. These dishes include various varieties of eggs and cereals for breakfast and light dishes, platters and yoghurts for lunch. Thus, the range of savoury and sweet options is also reflected in the name. All dishes can be accompanied or followed by a cup of top-quality coffee. Their strategy appears to pay off. "We attract all sorts of clients ranging from young to old," Van der Pas continues.
Approaching its tenth year in operation, Bitterzoet has grown into a place for people to see and be seen in Den Bosch. Currently, however, there are no plans to open new lunchrooms or offer franchising options. "Whilst we may experiment in food varieties we are not interested in a business strategy which may compromise our quality," Van der Pas concludes. As Bitterzoet's popularity continues to grow, their customers clearly appreciate such dedication to quality.
Subscribe to Our Newsletter
Receive our monthly newsletter by email