Bistrot du Bac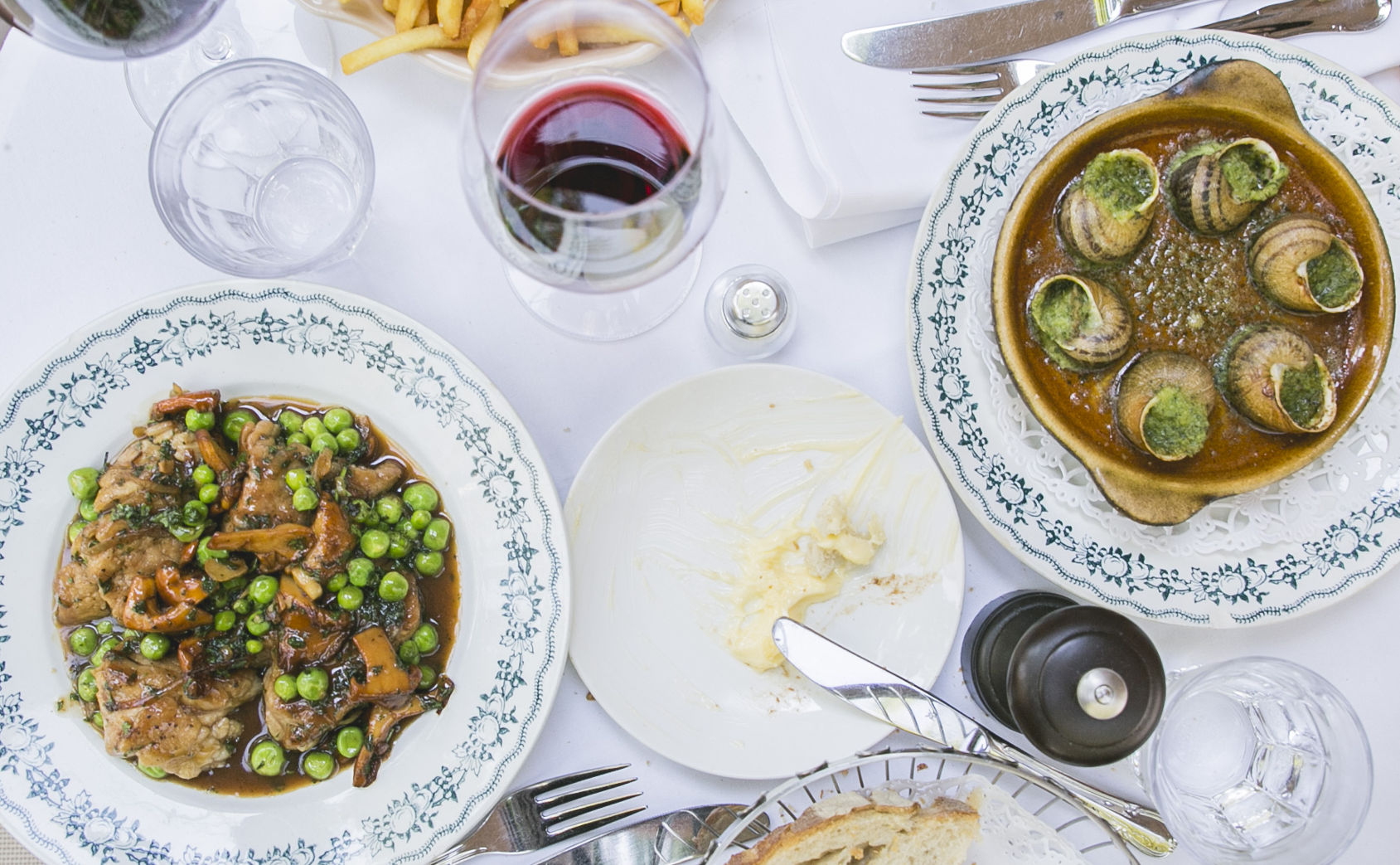 Bon appétit in Rotterdam
TEXT: CHARLOTTE VAN HEK | PHOTO © Sophia van den Hoek
The French do it all just a bit better. Bistrot du Bac has brought the best parts of France's joie du vivre to Rotterdam, providing guests with an enchanting culinary night immersed with classics from perhaps the best cuisine in the world.
"Bistrot du Bac makes me feel like I am in the fourth arrondissement of Paris", reads one of the online reviews of this charming bistro, which is located in the popular Rotterdam district of Katendrecht. Everything about this traditional restaurant enriches the chic yet informal French allure: from the crisp white linen table cloths, to the impeccable service and the nostalgic decorations on the wall.
Even with your eyes closed it is Paris o' clock at Bistrot du Bac. The perfect French simplicity that always amazes is honoured with traditional homemade dishes made from high-quality ingredients. The menu serves pure French classics and changes frequently to reflect the best seasonal products. "The beauty of French cuisine lies in its simple and pure dishes," chef at Bistrot du Bac Remco van de Lagemaat enthuses. "Our menu changes according to the seasons and the offerings of our suppliers in France. We work purely with fresh products, and all-time favourites such as escargots or oysters are just better in some seasons than others." Classics such as foie gras, black pudding and crème brûlée are standards on the menu, always prepared according to the golden rules of French cuisine. The food is accompanied by an extensive wine list of French and Italian wines – "because a Parisian meal is nothing without great wine!"
Remco helms the restaurant together with his wife, the hostess Magdalena Szajko, who is originally from Poland. Together they travel to France frequently, to liaise with suppliers and gain culinary inspiration. Does she ever try to inject some Polish influences in Remco's cooking? "Not really," she laughs. "But French classics such as confit du canard, or pork with sauerkraut, are classics in Poland too."
Ever since it opened its doors in 2013, Bistrot du Bac has not seen a quiet night. The bistro is always bustling, with the only 32 seats and the convivial atmosphere effortlessly enhancing the feeling of an authentic Parisian bistro in Rotterdam.
Subscribe to Our Newsletter
Receive our monthly newsletter by email