BICS School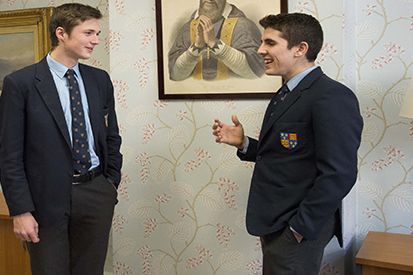 A unique international school in the heart of Brussels
TEXT:ANNA VILLELEGER | PHOTOS © BRUSSELS INTERNATIONAL CATHOLIC SCHOOL
Located in central Brussels – just behind the European Institutions – Brussels International Catholic School (BICS) offers a wholly bilingual English and French curriculum for pupils aged from two and a half to 18.
A truly international community, BICS counts more than 40 different nationalities among its 650 pupils. The journey begins in pre-primary (two and a half – six years), where pupils usually focus on reading and writing in French, with spoken English. Pupils who complete primary school (six – 12 years) will be bilingual by the end of the sixth year, with teaching split equally between both languages and specialist teachers on hand to support those with limited English or French.
BICS secondary school offers the International GCSE curriculum, while students in sixth form follow the International A level curriculum. The school has also begun the procedure to offer the International Baccalaureate (IB), eventually giving sixth formers the chance to choose between A Levels and the IB programme.
BICS combines academic success with a warm, family environment and Christian values. Students are motivated to fulfil their own individual potential. "BICS stands for academic excellence, but the underlying ethos of the school is that happy children achieve more," explains headmaster Canon William Hudson.
Teachers work with families to ensure pupils not only have high academic expectations, but that they also develop intellectual interests that will last into adulthood. Pupils enjoy a host of extra curricular activities, ranging from rugby to cinema club. Art and drama are particularly strong areas, with a production of The Sound of Music on the agenda for this year. "It will be almost professional standard," smiles the head.
Subscribe to Our Newsletter
Receive our monthly newsletter by email