Best Western Plus Rotterdam Airport Hotel: A fantastic airport hotel in a green area
Text: Debby Grooteman | Photos: Best Western Plus Rotterdam Airport Hotel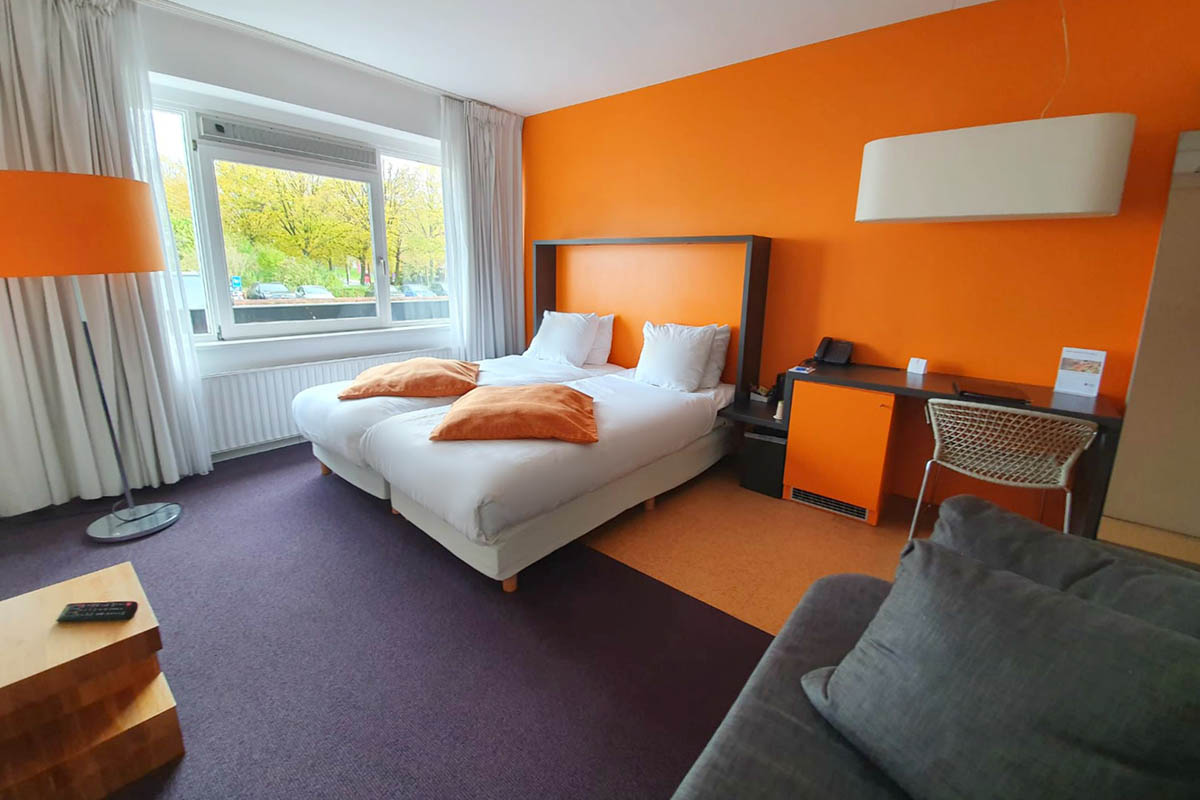 Located close to the airport and the city centre of Rotterdam, with views over a peaceful park, the Best Western Plus Rotterdam Airport Hotel is an ideal place to stay while visiting the Netherlands – whether for a business trip or a vacation.
"The assumption is often that a hotel close to the airport is busy and without parking space. Yet, we are located across the street from Rotterdam Airport, but with enough distance to offer a good night's sleep," begins commercial director Mariska Lourens. "Also, we provide plenty of free parking space and a relaxing terrace."
The hotel is fully equipped and offers conference rooms and a restaurant with a great kitchen. Located in green, tranquil surroundings, it is a very efficient base for meetings and spending the night.
'Park, Sleep and Fly' 
Because of the central location of the hotel, other cities like Delft, The Hague and Brussels are just a short distance away. "We welcome many businessmen, as well as tourists and people who are going on holiday. We offer a ´Park, Sleep and Fly´ arrangement, meaning guests can stay at the hotel the night before they take a plane from the Rotterdam Airport, have breakfast and leave their car at our parking facilities. After their holiday or business trip, they can take their own car to go home again," adds Lourens. "To get to and from the airport, we offer a shuttle service to all our guests. This way, people can enjoy a smooth start to their trip and know their car is safely parked. The Airport Hotel team is always on the lookout to be of service."
Subscribe to Our Newsletter
Receive our monthly newsletter by email