BEPS International School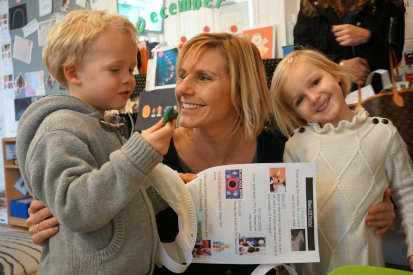 Providing students with key life skills in a fast-paced world
TEXT: NDÉLA FAYE | PHOTOS © BEPS INTERNATIONAL SCHOOL
BEPS International School in Brussels provides high-quality education and develops children's natural passion for learning, while nurturing their individual talents. The school encourages students to be confident learners and global citizens, helping them learn key life skills and providing them with the tools needed to succeed in the 21st century.
Providing internationally recognised education, children from the age of two and a half, and from over 45 nationalities, learn in English in a stimulating atmosphere of cultural diversity that also celebrates each pupil's mother tongue. Students feel listened to and openly express their views: they and their parents know they are supported as they learn.
In 2018, the school launched the exciting first phase of its new secondary school, following the International Baccalaureate. "Parents tell us they struggle to find a secondary school providing the individual attention that characterised BEPS, so we decided to open a secondary school. It is a testament to our approach to learning," says Pascale Hertay, the school's director.
BEPS has a holistic approach: the strong focus on inquiry-based learning encourages natural curiosity, while supporting personal development and individual abilities and talents. Ms Hertay explains: "Our school provides a rigorous and varied curriculum, which gives students access to universities across the globe. We do not want them to be passive learners: with authentic and hands-on experiences, we want them to take responsibility for their own learning. We are preparing them for their future and provoking them to think critically; ready for a fast-paced, exciting world."

Web: www.beps.com
Subscribe to Our Newsletter
Receive our monthly newsletter by email