Barry Atsma: Patron of the past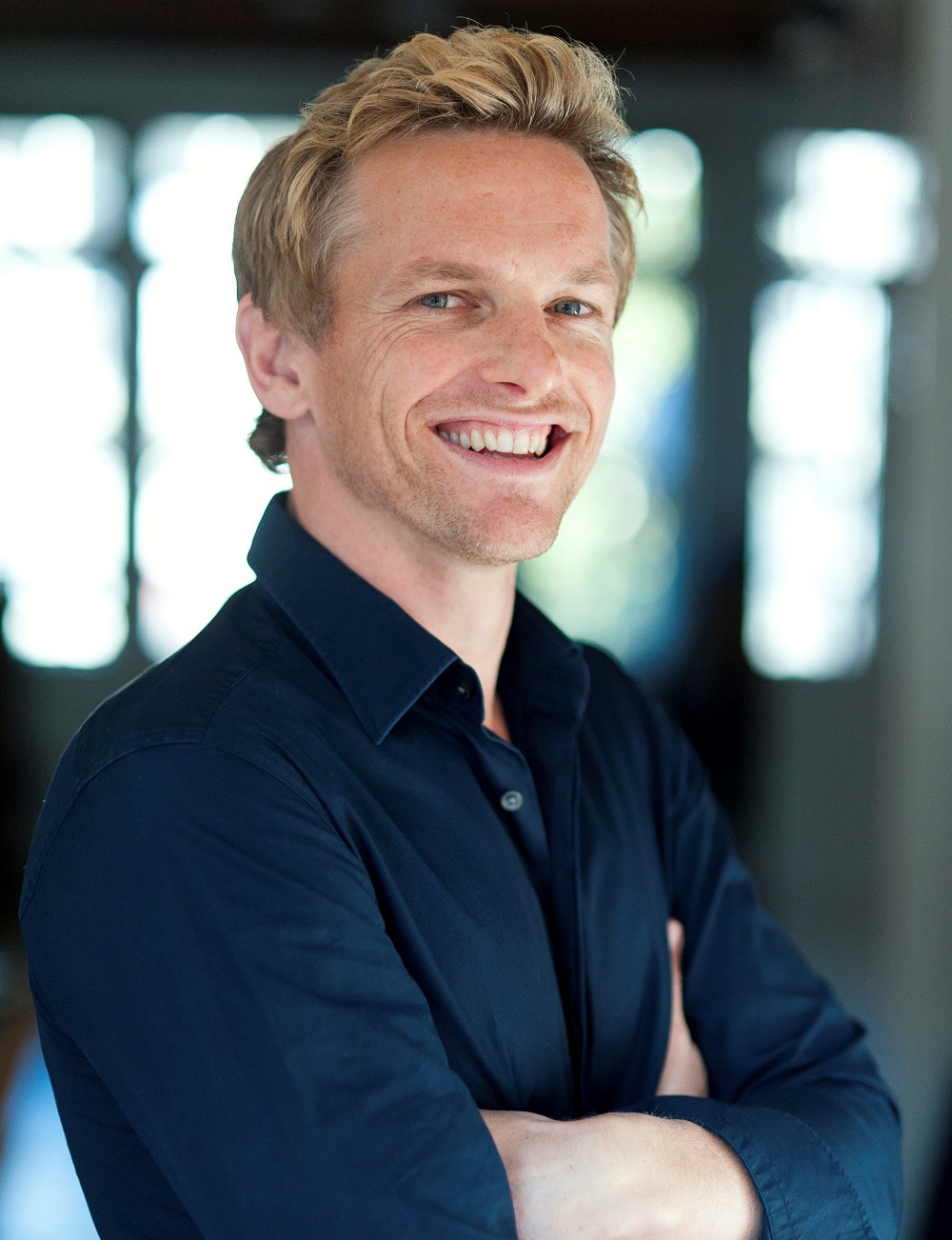 H aving appeared as some of the Netherlands' most famous people from history, actor Barry Atsma brings his nation's past alive while looking forward to an international future.
One of the country's biggest stars on the silver screen, Barry Atsma is a man of many talents. Fluent in Dutch, German and English and speaking fair amount of French, he writes, presents, acts – impersonating some of the nation's most iconic characters – and made his Hollywood debut last year. Not someone for sitting still, we asked Atsma, if there is anything left on his professional bucket list. "A gritty action film a la Bruce Willis," he quips. "That would be fantastic. A real intense American action film with fast cuts." Having starred in a great variety of projects including dramas, comedies, historical films and art house, action is probably one of the few genres he hasn't touched on before.
Writing history
Atsma, 42, recently played a lead character in the Dutch historical epic Admiral(Michiel de Ruyter) alongside Charles Dance and Rutger Hauer. With him in the role of politician Johan de Witt, the film is set in the 17th century 'Golden Age' when the Netherlands became the world's foremost economic and maritime power. Speaking to him just after the premier in late January, Atsma recalled the night in Amsterdam: "We were all radiating with pride, telling each other that we've been part of a truly historic film. That was really special," and adds, "it contains such amazing shots, it is a film of Hollywood stature." The film by Roel Reiné follows admiral Michiel de ruyter on his quest to defeat the English fleet while a political rift is threatening to tear the young Dutch republic apart. Here, Johan de Witt is desperately trying to preach unity and tolerance. Atsma: "I really enjoy playing historical characters, it gives me a huge boost. I'm very interested in history and I like being able to let it inspire me and make it part of my own story."
In the skin of a master painter
In 2013 Atsma impersonated another important Dutchmen: Vincent van Gogh. "This was one of my favourite projects. It was very inspiring," he says. Van Gogh was known for sending countless letters to his brother – sometimes several a day. This meant many of his personal feelings and emotions have been documented in great detail. "I could read exactly how he felt before and after a scene," Atsma says. "The summer when we shot it, I entered into a sort of Van Gogh tunnel. I've actually taken on some of him with me, the passion and ruthlessness with which he painted. I think this made me become a little stricter for myself – I have to make something of my life. No half measures. "The television mini-series, Van Gogh, een huis voor Vincent was party set in France, where the painter lived for several years until his death in 1890. To stay true to the facts, Atsma had to do several scenes in French. "I can speak English and I'm fairly good at German but French is not my best language," he remembers. "It was fun, but it was also hard work to suddenly express myself in a different language."
Father of the nation
It certainly wasn't in vain, as the director Pim van Hoeve has recently asked Astma to be part of his upcoming project on William of Orange, the ancestor of the Dutch monarchy and founding father of the Dutch nation. "They are currently trying to get the film funded, but this would be another major milestone in my career. In that sense I'm counting myself lucky." Of course, with playing these important characters comes the pressure of having to live up to expectations. But Atsma does not see this as a negative, "I read this quote from Billie Jean King, a famous tennis player: she said 'pressure is a privilege'. If you are under pressure that means you do something special where people watch you and value what you do. Then it's up to you how you deal with it and keep it interesting for yourself. And I have to say, I'm getting better at it. I get more and more joy from my job. So in that sense: bring it on!"
A true thriller
Atsma's level-headedness was, however, briefly put to the test this January. Accused (Lucia de B.) was shortlisted with just nine other titles to be nominated for the Oscar for best foreign language film. "I was quite nervous, it was really exciting," he says about the announcement of the nominees. Unfortunately the courtroom drama wasn't among the final five. "It's a shame, but that's the way of things. It would've been fantastic to be in an Oscar nominated film." Accused, released last year, is based on one of the worst miscarriages of justice in the Netherlands where nurse Lucia de Berk was sentenced to life imprisonment for multiple murders, despite being innocent. After spending almost seven years in prison, she was finally released after a retrial in 2010. Atsma played hospital manager Jaap van Hoensbroeck, who is first convinced De Berk's arrest made the ward safer. "Sometimes people make terrible mistakes even if they mean well. This is interesting and shows a different side," he comments. "This is of course an awful story – in the Netherlands we like to think we have the correct morals in the courtroom. These things only happen in America, but they happened here too. It was good to be able to show this to the Dutch audiences."
Going global
Atsma's ambitions are certainly not confined to national audiences. He's already completed several television movies in Germany and last year his first English spoken production Hector and the Search for Happiness came out, where he acted next to Rosamund Pike and Simon Pegg. Earlier this year, Atsma also had a guest appearance in Episodes, an American comedy series with Matt LeBlanc.
"I enjoy broadening my horizons, I've always had that, I want to challenge myself. If I feel I get stuck or do the same things then I naturally search for something new," he says. "At some point I thought, I'm just going to do auditions abroad. It gives me work and I'm really proud of that."
Having spent his childhood growing up in England, Greece, Brazil and the Netherlands, Atsma believes this might have contributed to his sense of restlessness. "I grew up with unrest, and I tried to find this again as an actor. Now, I'm once again searching for this unrest abroad," he continues. Currently living in Utrecht, he says he is not planning to move anytime soon. "I have two daughters here, I'm very fond of the Netherlands and I'm attached to my friends. I absolutely would not want to change that." He adds: "The more I travel the world, the more I realise how incredibly liberal and free the Netherlands is. That is unique in the world."
Telling his story
Last year he also made his presenting debut in the real-life series Down for Dummies. In the television programme, Atsma, who grew up with a brother with Down syndrome, followed the lives of three girls with the genetic disorder. "This made it very personal, it was very much my own story, and in a way I am trying to find more of these things," he explains. "As an actor I'm increasingly trying to pull things my way and have more influence on the script. I try to tell my own story, which I really enjoy and currently I'm also writing scripts."
This spring, Atsma already has a busy schedule. He is currently shooting Mannenharten 2, sequel to the popular Dutch comedy Mannenharten from two years ago. In Germany, he will play a lead character in Die letzte Spur (The Last Track) after the detective bestseller by writer Charlotte Link. Next, he will film Knielen op een bed violen after the famous literary novel by Jan Siebelink. "I've got a nice mix here: I do a romcom, a thriller and a historic 1950s project after one of the most famous books in Dutch literature," he chuckles just before we wrap up our phone conversation. At the end he says "I've got to be at my German class anyway, so I've got to hang now!"
Subscribe to Our Newsletter
Receive our monthly newsletter by email