Art Forum: Making art accessible
Text: Eline Joling | Photos: Art Forum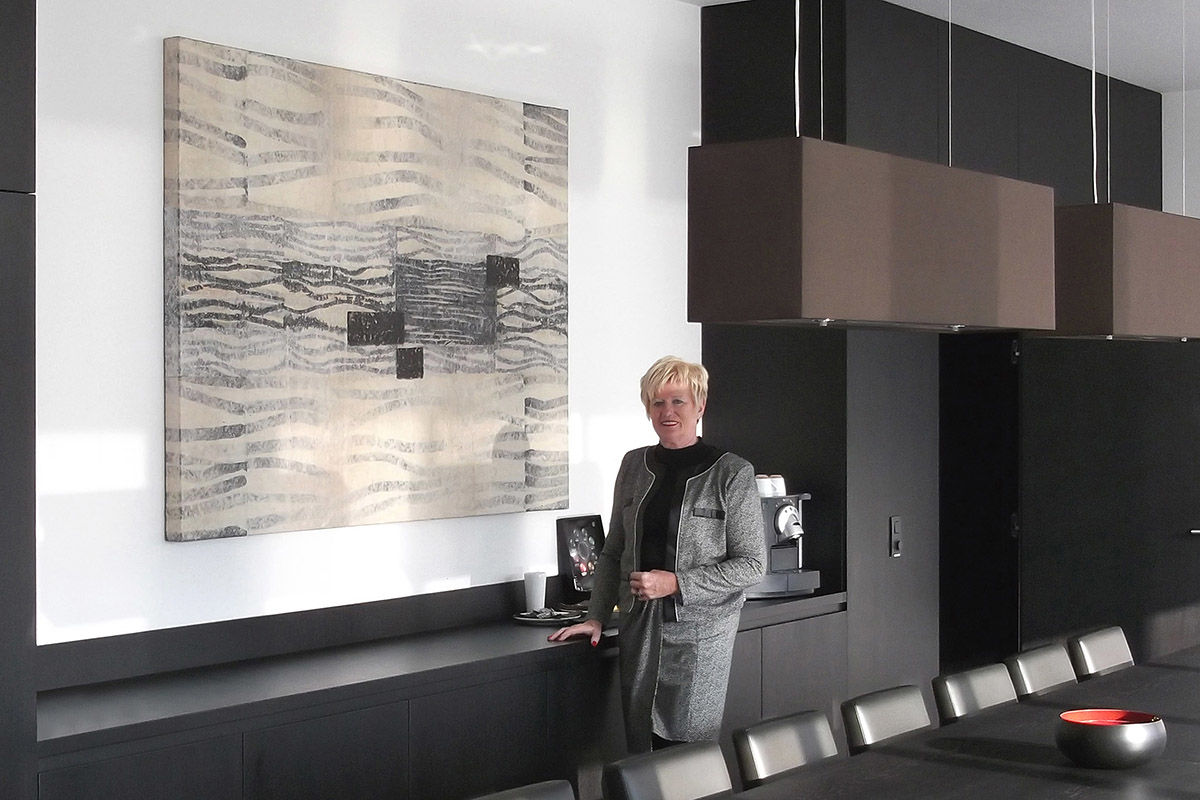 At a time where the only art rental was subsidised by the state, Anne-Mie De Baene changed the scene. Pioneering art libraries in Belgium, Art Forum made authentic art accessible to a wider audience.

Art Forum started as a traditional art gallery located in Antwerp's harbour area, Het Eilandje. With its 40th birthday coming up this year, it has recently opened a second gallery location at the Antwerp Business Suites Hotel. While the galleries provide artists with the space to showcase their new work, most of the lending services are done digitally.
"Based on pictures of the space that needs to be filled, we simulate artworks that we think would fit the room," explains De Baene. "Keeping in mind the colours and furniture, we send the customer a few simulations, some works chosen by the customer and some that we think would work really well. With 40 years of experience behind us, customers trust us to transform their spaces in the best way possible."

The appeal of hiring art is easy to see. Art Forum has a broad collection of art made by Belgian, Dutch and international artists, offering an extensive stock of paintings, sculptures and photography. With yearly contracts that include all costs such as the advice and transport, and even all risk insurance, customers have the option to change the artwork frequently if they please, but can also opt to buy the work at any point during the loan.
No matter the type of company or size of space that needs to be filled, the team at Art Forum aims to find the perfect piece to transform your space.
Subscribe to Our Newsletter
Receive our monthly newsletter by email