Art and culture in Mâcon, southern Burgundy
Text: Eddi Fiegel | Photos: Ville De Mâcon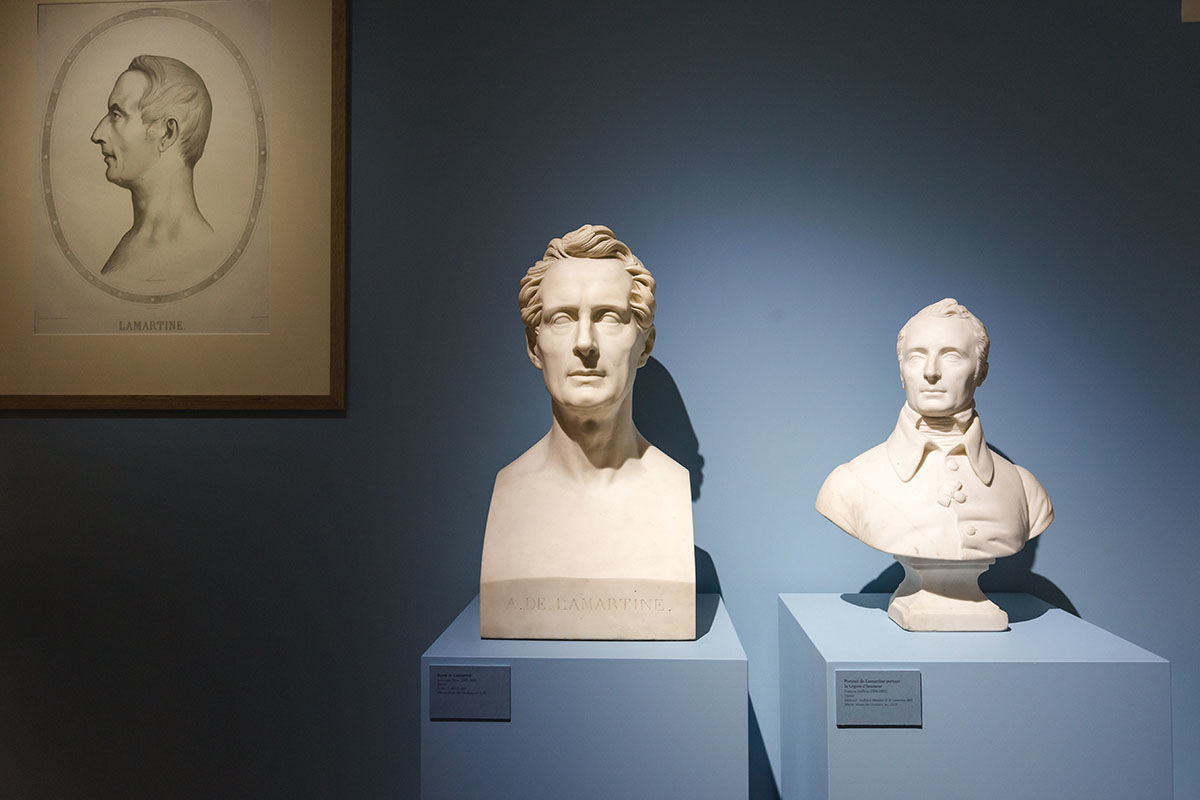 Think of Burgundy and most people immediately think of wine, but in the town of Mâcon in the south of the region, less than an hour's drive north of Lyon, a captivating museum is one of the area's artistic and cultural gems.

Musée des Ursulines
Housed in a 17th-century former convent, the Musée des Ursulines traces the history of culture in Burgundy from the past to the present day. Not only is there an impressive archaeological collection covering artefacts from prehistory to the Middle Ages, but also several other permanent collections.
These include the first-floor display, which focuses on regional Burgundy life through the ages, from wine-making to life around the river Saône, whilst the second floor display spans the last five centuries of art.
Vincent Fournier
The Museum also holds fascinating temporary exhibitions such as its current show dedicated to the work of internationally renowned Burgundian photographic artist Vincent Fournier, whose work is in world class collections such as MOMA in New York and the Centre Pompidou in Paris.
In his work, Fournier explores the connection between nature and technology and the interplay between the real and the imaginary, taking in science fiction and utopian societies.

Espace Lamartine
As part of the museum's focus on Mâcon's cultural heritage, the 200-square-metre Espace Lamartine is dedicated to a permanent exhibition of the work of French, Mâcon-born romantic poet and humanitarian politician Alphonse Lamartine. A permanent collection of his sculptures, paintings, letters and notebooks offers a rare insight into the different areas of this multi-faceted man's work, from his romantic poetry to his governmental work on the abolition of slavery.
Contemporary Art Biennial
In 2021 Mâcon will welcome visitors to the sixth edition of its Contemporary Art Biennial. This edition will be centred around the theme of nature through art and photography. With a series of exhibitions, concerts, workshops and conferences dotted around the town, seven photographers have been invited to explore the natural world, both today and in the future.

Musée des Ursulines: 5 Rue de la Préfecture, Mâcon. Open Tuesday to Saturday from 10am to midday and from 2pm to 6pm. Sundays from 2 to 6pm. Closed 1 May and 14 July. The Vincent Fournier exhibition runs till 20 September. www.macon.fr
Subscribe to Our Newsletter
Receive our monthly newsletter by email