Ariane Hotel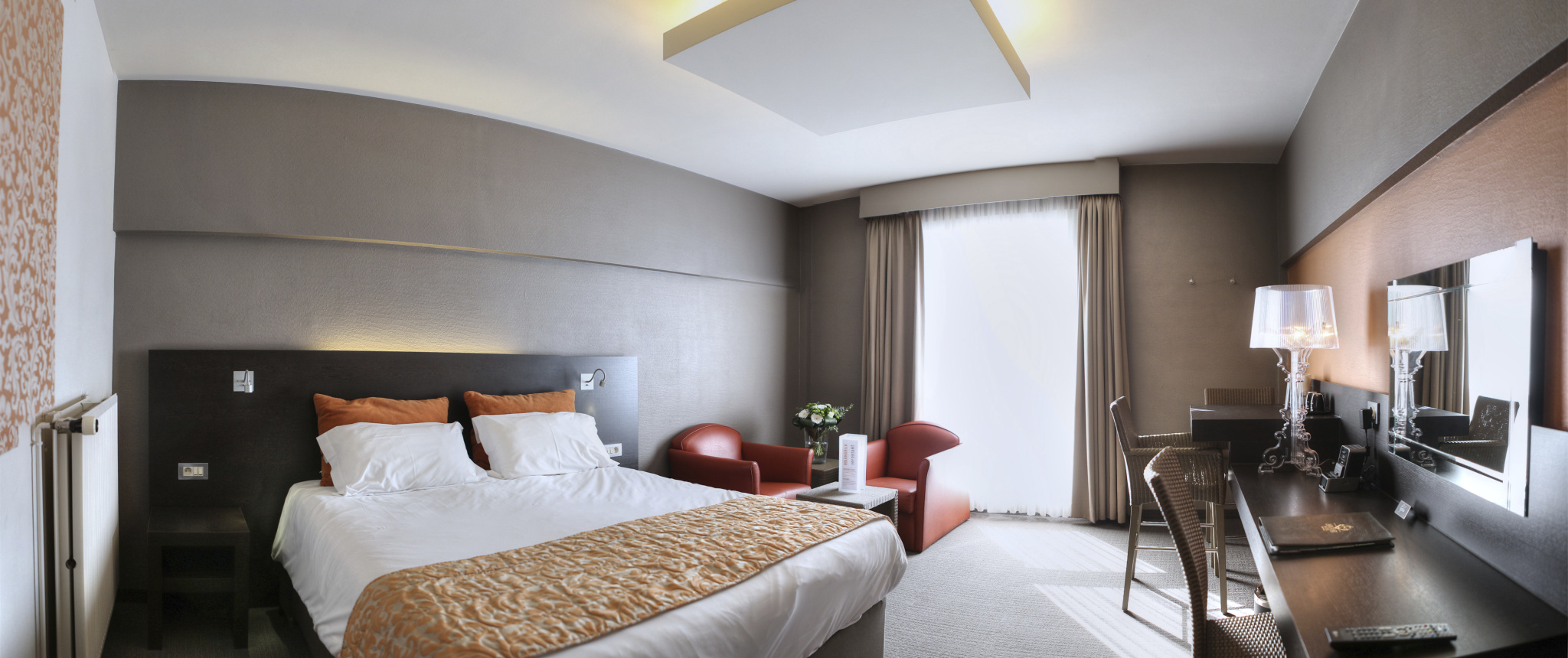 A hotel steeped in history
TEXT: CHARLOTTE VAN HEK | PHOTO © ARIANE HOTEL
Nestled between the historic streets of Ypres, just moments away from Flanders Fields, the Ariane Hotel holds a long tradition of serving as a 'home away from home' for guests from all over the world.
The friendly building rises modestly above the spacious gardens, creating a feeling of tranquility and comfort. "We opened nearly two decades ago, but Ariane still gives me the feeling of being on holiday," owner Natasja Feliers starts. "Our peaceful, leafy garden with its beautiful pond, the sunbathed terrace, and of course the guests, make every day a treat."
The family-run, four-star hotel counts 62 rooms, all boasting every comfort to make you feel at home. Amenities considered as complimentary by some, such as free parking and a team that always runs the extra mile (or two), are natural to Ariane. "I take great pride in our service and team. Together, we run Ariane as a close household." In 2016, Ariane was awarded first place in the Top 25 four-star hotels in Belgium by TripAdvisor's Traveller's Choice Award, for the third year in a row. "A great acknowledgement," Natasja enthuses. "We always say that you receive back what you give."
Ypres' most scenic landmarks such as the market square, the Menin Gate, and the Ypres Cloth Hall are all just a stone's throw away, easily accessible by foot or bike (rented out by Ariane). Hungry from exploring? Ariane is home to an excellent restaurant, serving mainly Belgian delicacies, with daily fresh products of the season. The signature dish, a skewer of meat or fish, comes in a truly special setting: hanging above your plate, ready to drop down onto it. "We call that our 'cosy' dish," Natasja laughs.
The region's history is all around you: in the small museum inside the hotellounge, in the nearby In Flanders Fields Museum, and in the pilgrims whom Ariane welcomes every year. Over the next two years, countless commemorations honouring the Great War will be held, welcoming people from all over the world, either with an interest in history, or visiting the grave of a loved one. "We find ourselves in the heart of the First World War; that creates a unique atmosphere of remembrance and reflection. It makes you as a guest – and hotel – very humble."
Ariane celebrates its 20th birthday next year and will treat every guest who makes a direct booking to a 20-euro discount on every second consecutive night spent at the hotel.
Subscribe to Our Newsletter
Receive our monthly newsletter by email