A taste of the Netherlands: Bon appétit!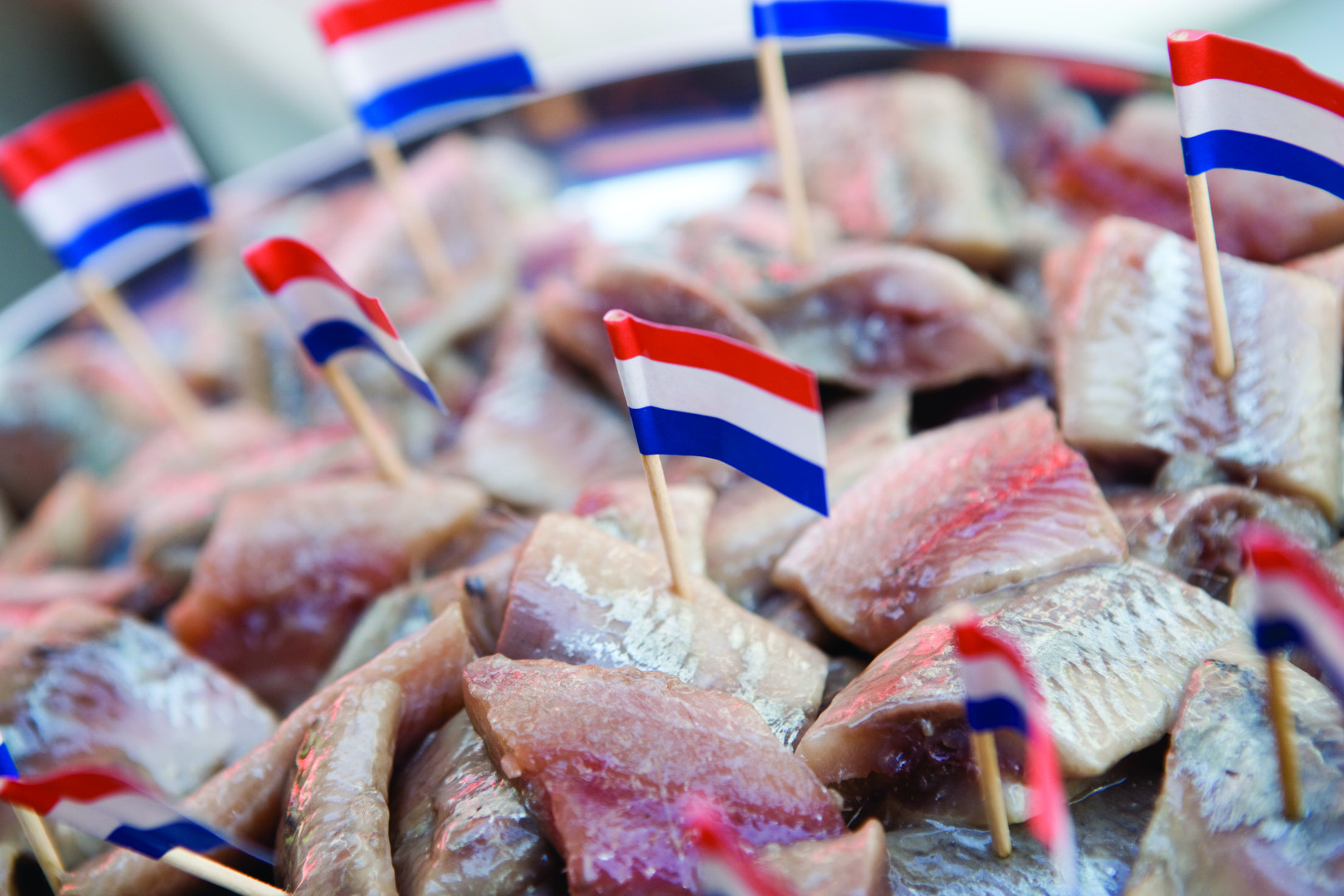 Of course one's mind springs to Gouda cheese and famous beer producers such as Heineken and Grolsch when thinking about food and drink in the Netherlands. However, as our mouthwatering food and drink special proves, there are even more delicious Dutch delicacies to be devoured!
TOP FOOD AND DRINK TIPS
We asked NBTC Holland Marketing for their top five foodie tips:
Dutch asparagus
Asparagus season lasts around two months in Holland, with the first crops peeking through the ground from late February/early March onwards. They are traditionally harvested from the second Thursday in April until 24 June. Several regions grow asparagus in Holland, but Limburg is the main producing area. The white asparagus is grown here and is locally referred to as white gold. In Limburg there is even a 47-kilometre cycle route which takes in the asparagus fields which goes past quality restaurants serving the local speciality.
Texel lamb
On the island of Texel you can see the many pastures used as grazing ground for sheep and lamb. The soil has a special quality to it due to its proximity to the sea and the maintenance by the local Texel farmers. Texel lamb spend 100 days in the pasture with their mothers and these conditions give the lamb a unique taste. There are many restaurants on the island specialising in serving lamb and foodies travel especially to Texel to enjoy it on the island.
Jenever
Jenever, or Genever, is probably the best known gin among many typically Dutch alcoholic beverages. Originally, it was a malt wine to which extracts of juniper berries were added. However, since the late 19th century producers often add neutral ethyl alcohol. Virtually every bar in Holland sells it as 'jonge jenever' (young) or 'oude jenever' (mature). The city of Schiedam was the capital of jenever production and it is still produced there today. The city also has a museum dedicated to the spirit where you can learn all about its distilling process, flavour development and its part in Dutch culture.
Seafood specialties from Zeeland
Oysters, lobsters, mussels, cockles and periwinkles: Zeeland is famous for these delicious salty flavours. The fruits of the sea can be sampled in many of Zeeland's excellent restaurants. Zeeland is home to two types of oyster; flat oysters are somewhat more exclusive, and are primarily eaten raw with a pinch of pepper and some lemon juice. The wild oyster can be served both grilled and raw. You can taste the oysters from September up to and including June.
New herring from The Hague
The Hague and the seaside resort of Scheveningen has wonderful seafood restaurants. If you are looking for a traditional snack or Dutch treat, you should really try the Hollandse Nieuw Herring, sold at Simonis. This is brought in straight from the early morning fish auction and is enjoyed with onions and pickles. To really experience Dutch herring culture, visit Scheveningen on 'Vlaggetjesdag' (Flag Day), held each year in June. With this event, the city celebrates the start of herring season and the first barrel of herring is auctioned off. It may sell for tens of thousands of euros and each year the profit is traditionally donated to charity. Herring stands can be found across the city.
PHOTOS: NBTC
Subscribe to Our Newsletter
Receive our monthly newsletter by email