World War I in Belgium – Commemorative destinations and activities in Westhoek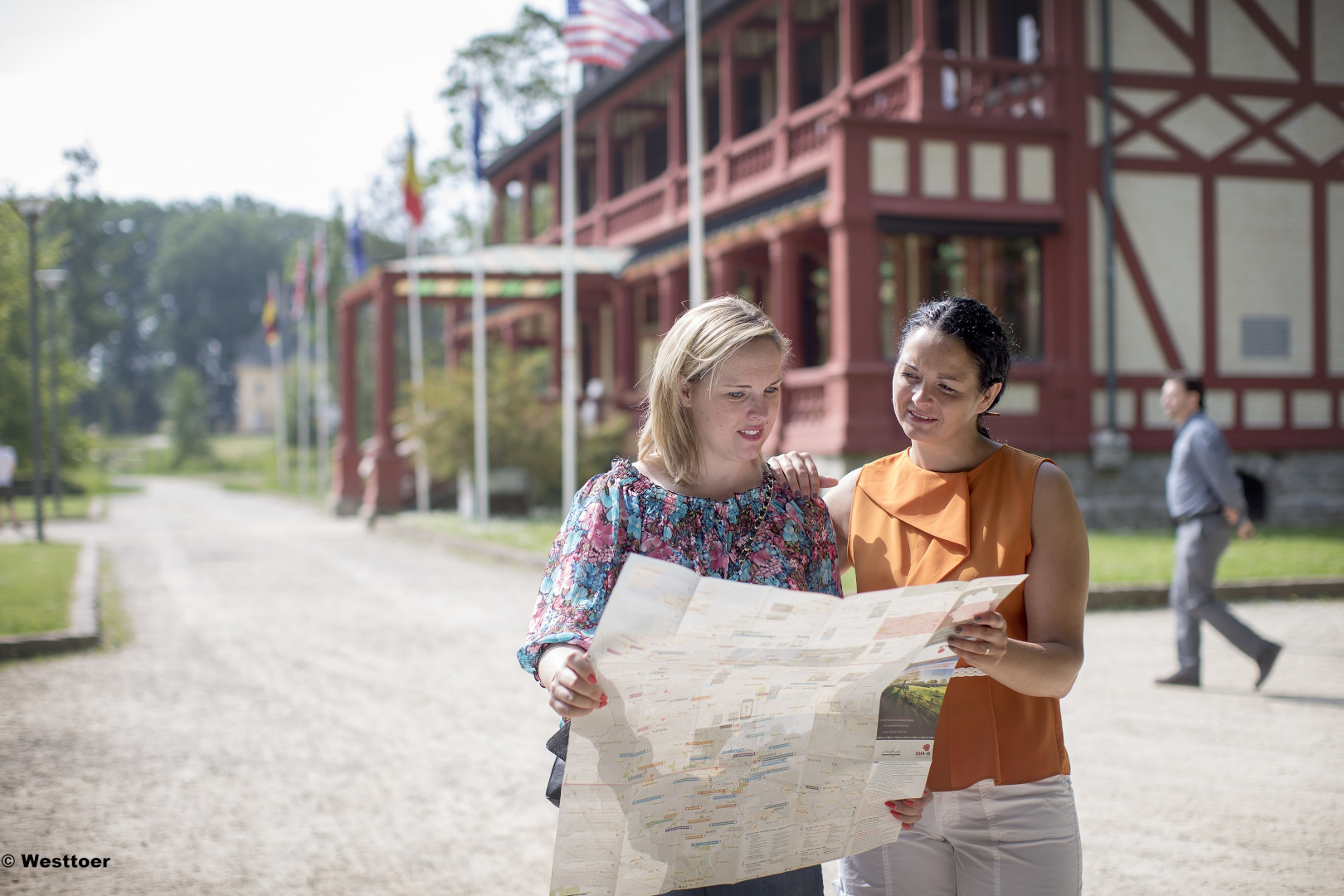 Between 1914 and 1918, the Westhoek region of Flanders was the scene of some of World War I's biggest and most devastating battles. Read on for a selection of this beautiful area's most poignant sites.
Menin Gate Memorial to the Missing & The Last Post
The walls of this famous memorial in Ypres are engraved with the names of 54,896 British and Commonwealth soldiers whose bodies were never found. It is where the daily Last Post ceremony takes place. Every day since 1928 (apart from during World War II), a British Army bugle call has been played at exactly 8pm.
In Flanders Fields Museum
Housed on the site of Ypres' old Cloth Hall, once the hub of the booming textile industry, this must-visit museum uses interactive technology to tell the story of the war from a personal and international perspective.
Tyne Cot Commonwealth Cemetery
This cemetery in Passchendaele is the largest military cemetery of the Commonwealth in continental Europe. The Memorial Wall lists the names of 34,957 soldiers whose remains were never identified.
The Trench of Death
Located in Diksmuide, these preserved trenches offer an insight into the horrors of the Belgian First World War trench system. Aside from the quiet and peaceful nature the site now exudes, visitors feel like they are stepping back in time.
German Military Cemetery
In the village of Langemark you will find one of only four First World War German military cemeteries in Flanders. Over 44,000 soldiers lie here, half of them in a mass grave. A bronze statue of four grieving soldiers was created by German sculptor Emil Krieger.
Yser Tower
The Yser Tower, or IJzertoren, is a memorial commemorating the Belgian, and particularly Flemish, soldiers killed on the Yser Front during World War I. Located along the Belgian Yser river in Diksmuide, this impressive monument for peace is also home to a museum.
Memorial Museum Passchendaele 1917
Situated in an area that was a major World War I battlefield, the Memorial Museum Passchendaele 1917 focuses on the Battle of Passchendaele, also known as the Third Battle of Ypres. The museum is also home to a series of outdoor trenches.
Essex Farm
The Essex Farm cemetery in Boezinge contains over 1,100 graves and is the burial place of Canadian Lieutenant Colonel John McCrae. McCrae famously wrote the poem In Flanders Fields, forever enshrining the poppy as a symbol of the war.
Lijssenthoek Military Cemetery
From 1915 to 1920, the hamlet of Lijssenthoek, near Poperinge, was the site of the largest evacuation hospital along the Ypres Salient. The adjacent visitor centre offers an insight into daily life in the hospital and the cemetery's creation.
Talbot House
Also known as Every-Man's Club, Talbot House in Poperinge (part of unoccupied Belgium) was a safe haven for soldiers of all ranks during the war and is now home to a fascinating museum.
TEXT: MALIN NORMAN| PHOTO © VISIT FLANDERS
Subscribe to Our Newsletter
Receive our monthly newsletter by email