Opera Ballet Vlaanderen: Bringing opera and ballet into the 21st century
TEXT: SCHEENAGH HARRINGTON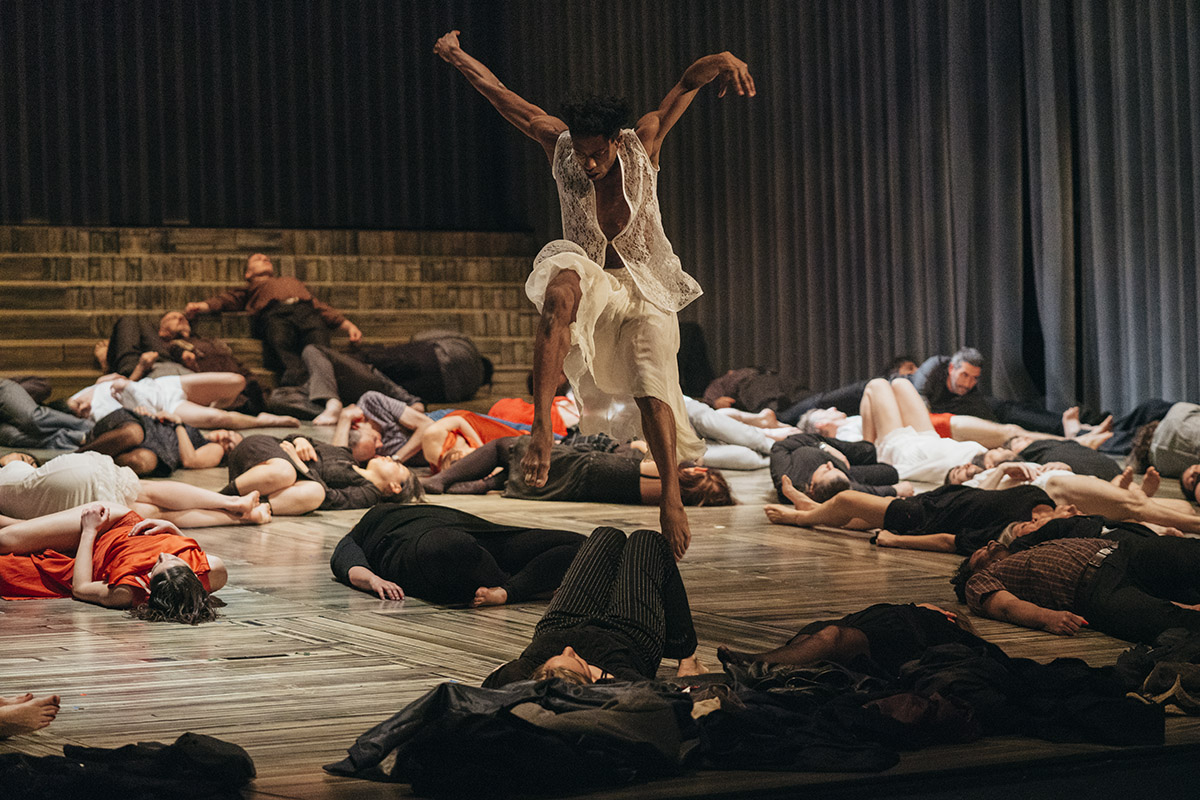 Music may be the food of love, but in the coming years, arts fans are in for a real feast at Belgium's Opera Ballet Vlaanderen. Under artistic director Jan Vandenhouwe, who was recently unanimously granted a second six-year term, OBV continues to push the creative boundaries, combining operas and ballets to create works that are captivating theatregoers old and new.
Keeping opera and ballet alive and finding fresh audiences are arguably the biggest challenges facing Vandenhouwe, whose tenure as artistic director will now run until 2031. He says: "To get a younger and more diverse audience, we all need to think about the stories we want to tell and in which form we want to tell them."
His response? To fuse the two genres and erase the myth that opera and ballet are not for 'everyone' by making OBV's productions reflective of the modern world. For example, next season opens with Mozart's La Clemenza di Tito, directed by Milo Rau, set in art galleries and refugee camps.
New ways to tell classic stories
"Diversity is a big theme today, and it is not always easy with century-old pieces that are all written by white men," Vandenhouwe admits. "What are we trying to say? That it's a constant challenge to bring these pieces closer to the audience. I'm not interested in shocking people. We have to remember our traditional audience and try to take them with us in this story.
"When we create new pieces or give commissions to write completely new things, it is very important to make this diversity visible. The Opera House can be like a conservative temple in the city, but these days I'm often contacted by young people who would like to work with us and be part of the story we're developing."
Of course, it takes a lot of work to combine two different art disciplines and create something audiences want to see. Company dancers Nicola Wills and Lateef Williams relish the challenges and opportunities presented by OBV, as Wills eloquently says: "Art is all about accessibility and inspiring people."
Speaking about the fusion of classic and contemporary dance, Wills says: "I relish it. The classical form does have its limitations, but it allows you to be able to explore within it and gives you a base to launch from if you're going to approach work in a different context."
Williams is equally as enthusiastic: "As dancers, it means we have to be versatile. It challenges us to hone our skills in both classical and contemporary movement. It also gives us more language to express ourselves with."
Identity and interactions
For OBV's musical director, Alejo Perez, the hybrid productions are a smart way for the house to stay true to its identity while also forging a new path.
"There are kinds of hybrid productions where you can't ask, 'is this just an opera' or 'is this just a ballet'. It's really quite fascinating to observe and to experience," he enthuses, citing the hit C(H)OEURS, by director and choreographer Alain Platel.
Perez reveals how invited guests and soloists were surprised by OBV's consistent full houses, crediting the strategy of trying to make opera more open to other arts through collaborations with people from outside that sphere, such as French art house film director Philippe Grandrieux, and Fabrice Murgia, who will helm next season's world creation, Brodeck, based on Philippe Claudel's novel.
"This attracts the interest of people who wouldn't initially think of going to the opera," Perez says. "There's some appeal perhaps to new audiences about OBV, and I hope it makes for a very exciting future."
Anne Teresa De Keersmaeker
Jan Vandenhouwe named Anne Teresa De Keersmaeker as one of several "world-famous Belgian choreographers" who emerged in the 1980s. She is one of OBV's three associate artists, alongside Flemish choreographer Jan Martens and American Jermaine Maurice Spivey.
De Keersmaeker and Vandenhouwe collaborated on projects before he took direction of OBV, so she knew she was in good hands when she agreed to the staging of her productions Cosi fan Tutte (which she choreographed and directed for the Paris opera) and the Mozart concert, Arias.
"I have been following OBV for a long time and found that, in the last few years, the company has really evolved in a very interesting way," she says. "It has a company of dancers who are technically very strong, yet very open-minded in dealing with other material which is not from the basic classical language.
"We all know what kind of pressure these big houses are under, and I found the collaborations were very smooth and with a focus on the content that was very inspiring."
De Keersmaeker hails OBV's ambition to bring bigger, more expensive pieces with a live orchestra to new audiences and applauds how the hybrid production strategy gives opportunities "to new dancers and other choreographers to create new work".
"I was sad we didn't have the opportunity to present Cosi fan Tutte in Brussels," she says. "It was good that the Opera Ballet Vlaanderen made it one of the crucial pieces to present."
As for future projects with OBV, she remains tight-lipped. "We're speaking with Jan about other repertory and creations, but it's too soon. I can't say anything yet."
Subscribe to Our Newsletter
Receive our monthly newsletter by email