Out & About: October/November 2023
TEXT: DANA MARIN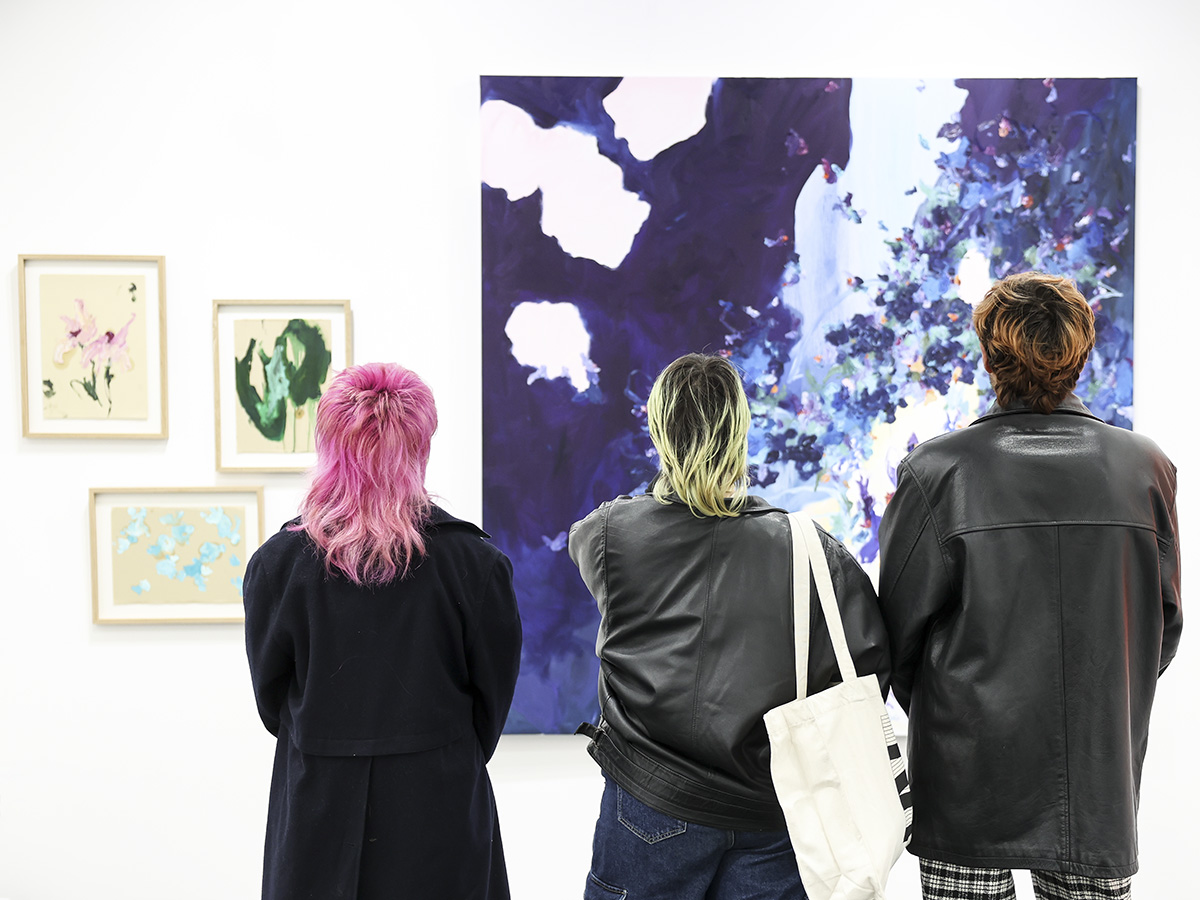 The beautiful autumn is here and the colourful foliage and crisp air invite walks in the park, warm drinks and cosy evenings. It's the time for harvest festivals and indoor activities. From markets to film festivals, from music to photography exhibitions, the golden season has a lot on offer for Benelux!
Film Fest Gent
10-21 October, Ghent, Belgium
This year, Film Fest Gent celebrates its 50th anniversary! Under the title of 'FFG Rewind', the festival reflects on its history through a campaign featuring iconic photos of film stars who have graced its presence over the years. The international film festival has been held annually in October since 1974. Around 100,000 visitors are expected to attend this special cultural event and enjoy the premiere of quality films. The festival places a particular focus on film music, organising film music concerts, seminars and workshops.
Jazz Brugge
17-19 November, Bruges, Belgium
The 9th edition of Jazz Brugge, organised by the arts centre KAAP and Concertgebouw Bruges will have as a keynote 'Crossing cultures'. New and established artists from all over the world will enchant the audience during the three days of concerts.
www.concertgebouw.be/nl/jazz-brugge-2023
Art Nouveau Brussels
Until December, Brussels, Belgium
Brussels has declared the year 2023 as the Art Nouveau Year, celebrating 130 years since architect Victor Horta put the finishing touches to Tassel House, the seminal work that founded the Art Nouveau movement in Brussels. The programme includes a variety of events organised throughout the year in the Brussels region, featuring open access to architectural masterpieces, workshops, lectures, guided tours and more.
www.brussels.be/art-nouveau-brussels-2023
Veiner Nëssmoort
15 October, Vianden, Luxembourg
The nut market in Vianden takes place yearly, on every second Sunday of October. Nëssmoort is a market with a long history: the first official nut market was held in 1935. The small village of Vianden welcomes around 20,000 visitors for this special occasion. While nuts and nut-related products take centre stage, the market also features stalls selling other local delicacies. Additionally, there's a designated area with music and entertainment for kids.
Luxembourg Art Week
10-12 November, Luxembourg City, Luxembourg
Luxembourg Art Week is an international contemporary art fair that presents a curated selection of galleries from around the world, offering visitors the opportunity to discover amazing contemporary art. The event also serves as a platform for emerging galleries and artists' collectives. In addition to exhibitions, Art Week hosts conferences, performances, workshops and other special projects.
Mensen Zeggen Dingen
19 October, Leiden, the Netherlands
Mensen Zeggen Dingen (People Say Things) is a platform for poetry and performance, orchestrating a multitude of spoken word events across the Netherlands and Belgium. These events gather poets, prose and theatre writers, musicians and other artists to craft remarkable shows filled with captivating stories. This holds true also for the upcoming event scheduled for October in Leiden, which is awaiting its visitors with open arms (or microphones).
www.nobel.nl/programma/mensen-zeggen-dingen-19-oct-2023
Afrovibes Festival
4-15 October, Amsterdam, Rotterdam and Utrecht, the Netherlands
Afrovibes is a festival of arts and performance from and about Africa. This year's theme is 'Liquid Traces', exploring the connection between oceans and Africa's history. An extensive programme will be brought on stage by artists from the African continent (with a focus on East Africa in 2023), as well as from the African diaspora in the Netherlands. Attendees can choose from dance shows, theatre, design exhibitions, debates and workshops, organised in Amsterdam, Rotterdam and Utrecht.
Vincent Was Here, Karin Borghouts exhibition
Until 29 October, Nuenen, the Netherlands
In the first exhibition of the new museum in Nuenen dedicated to the famous painter Vincent Van Gogh, photographer Karin Borghouts explores the boundaries between photography and painting. She photographed some of the places where Van Gogh travelled and also reconstructed and photographed more than 30 of his still lifes.
www.vangoghbrabant.com/nl/home/nuenen/tentoonstellingen/vincent-was-here
The Amsterdam Storytelling festival
1-5 November, Amsterdam, the Netherlands
For five days in November, Podium Mozaïek is the place to be for storytelling lovers. Storytellers from around the world will explore this year's theme, 'Liberation' and share their unique takes on the subject. It won't be easy to choose from the 22 shows, complemented with workshops and debates, live music and more!
IDFA Festival
8-19 November, Amsterdam, the Netherlands
Each year in November since 1988, Amsterdam has been the host of the world's largest documentary film festival: The International Documentary Film Festival Amsterdam. This festival is a treasure trove and a haven for documentary enthusiasts and should not be missed. Documentaries from across the globe are screened in various cinemas and other locations, and the event attracts international guests, eager to attend the premieres, talks and competitions.
Subscribe to Our Newsletter
Receive our monthly newsletter by email