Wisefools: Keeping the creative juices flowing
Text: Frank Van Lieshout | Photos: Wisefools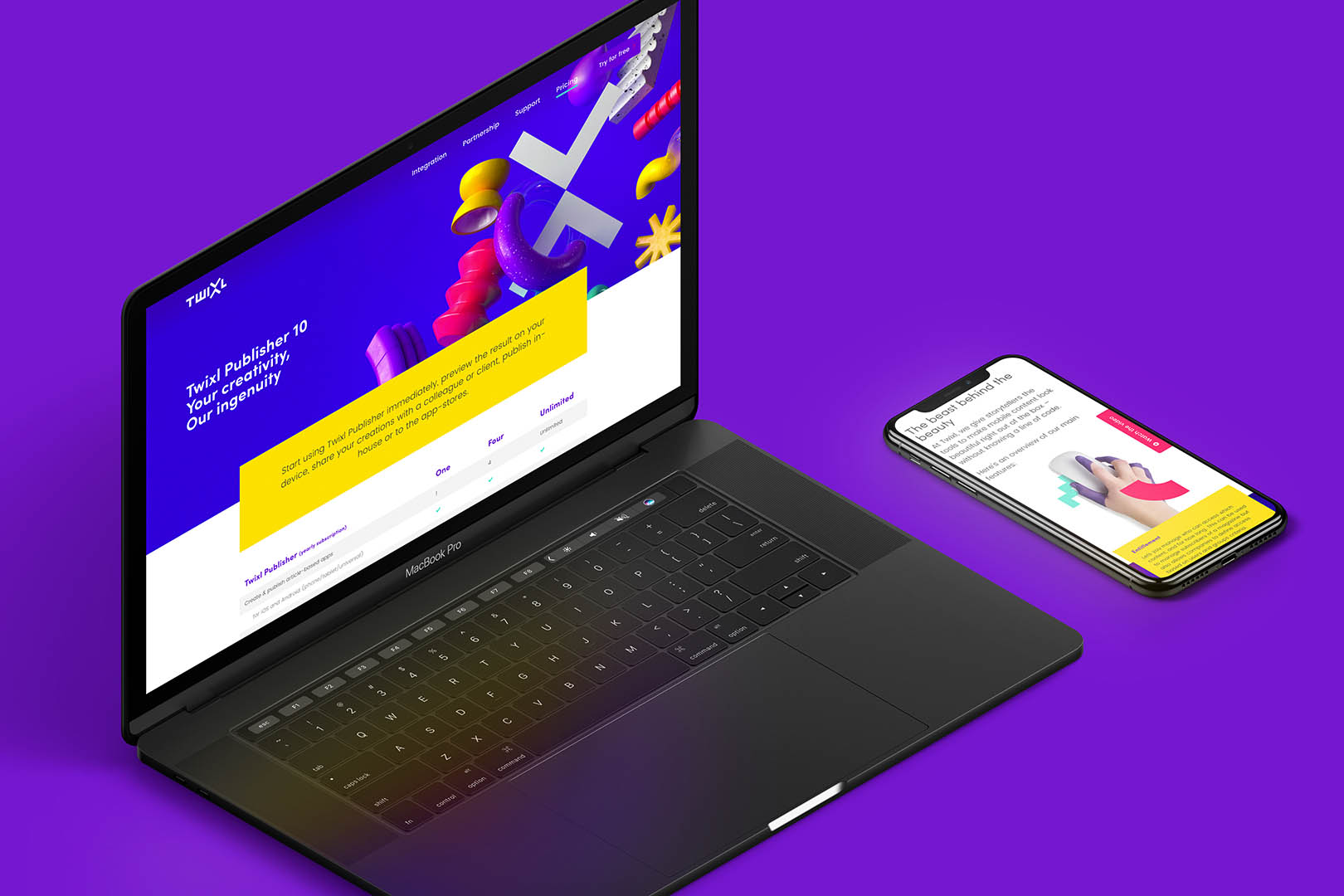 Combining creative flair with technical nous, Wisefools serves its clients with sophisticated branding and a smart digital experience.
Set up in the city of Ghent some 12 years ago, Wisefools is the brainchild of Pieter Langeraert and Dries Van haver. While Pieter took up creative responsibilities, Dries focused more on strategy and technical design. "This is how we came up with the name Wisefools," Pieter explains. "It expresses the field of tension between the rational and the emotional, the two ingredients you need to create effective communication in the online and offline environment."
Today, they have focused their activities on branding identity, branding activation, and the digital experience. "The most important part of branding is finding and defining the essence of a brand, a company or a product and translating this into a design expressing its DNA," Pieter explains. "So it's not just a logo, a font and a colour, but also an idea, a message and a way of life. For the user, it should be a unique digital and physical experience."
DNA
Supported by the digital developers at sister company Cabinet C, Wisefools' multidisciplinary team of strategists, creatives, UX specialists and copywriters develop the brand identity and translate this into a complete experience. This includes website design, social campaigns and advertising, but it also stretches into the physical domain. "We like to be involved not only in branding a client's website and social presence, but also support their activities in the real world: for instance, by branding their events or offices," Pieter explains. "Quite often, we see businesses where these two worlds are disconnected, where one party develops their online presence, and another their offline branding. The result is that part of their DNA gets lost in the process."
Although Wisefools is in the driving seat during the branding process, effective branding is always the result of close collaboration between the agency and the client. "It's a co-creative process," Pieter explains. "We need the client to find out about the brand, and to ask them questions to make sure the brand's positioning is properly translated in the digital environment. They need us for proper research into the target groups and their perception of the brand. And to make sure considerations such as target group, message and promise are all optimally and organically integrated in the website design and any other branded assets. This is why it's crucial that we are involved from the very start of the process."
Clients
Any specialist skills that Wisefools do not have available in-house, they can hire from a roster of trusted partners. "We are a lean organisation and our main driver is our creativity," says Pieter, "so we partner up with other organisations to procure other expertise such as business consultancy and marketing research. Vice versa, we are also frequently hired ourselves by marketing firms who need our skills to develop web design or brand identity for their clients. And recently, we also set up a development collective with a number of other agencies in Ghent to bundle our strengths, so we are able to take on larger projects and accounts."
Since its inception, Wisefools has built a solid client base, representing a range of different sectors. Their customers include well-established companies such as logistics operators Bleckmann, as well as new scale-up companies such as AI specialists Dataroots.
"Bleckmann have been around since the 19th century, but in the last decade, they have experienced a huge boost from online shopping logistics," Pieter explains. "We have been hired to revamp their website and communications. Dataroots have only been around since 2016, but they have huge potential. We are developing their website and we are working on their branding to increase their visibility for recruitment and commercial purposes."
Long-term partnerships
Wisefools' main overall ambition is to engage in long-term partnerships with existing and new clients. "We want to grow along with them," Pieter says, "and at the same time stay agile, so we can continue to respond adequately to new trends and developments, using innovative communication techniques to build and roll out our customers' brands, and making sure they fit seamlessly across all channels.
"And, finally, we also want to enjoy our work and the collaboration with our customers," he smiles. "Creativity is at the heart of our business, and it's important to have a bit of fun, enjoyment and breathing space to keep the creative juices flowing. So that we can keep producing the fresh new ideas that our clients hire us for in the first place."
Subscribe to Our Newsletter
Receive our monthly newsletter by email