Vicky Krieps: Luxembourg's leading lady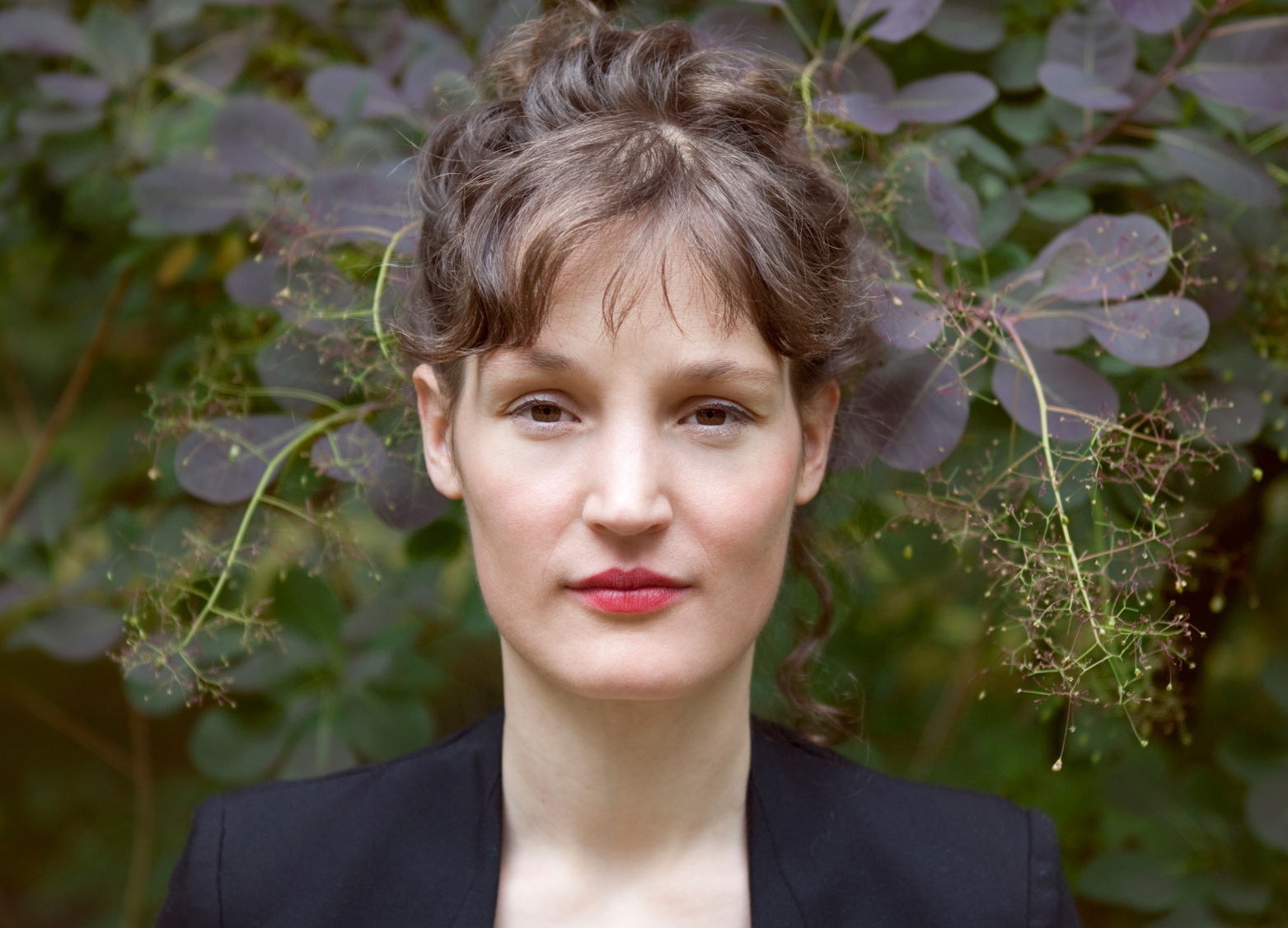 Vicky Krieps, the Luxembourgish star of stage and screen, is best known internationally for her roles in Hanna, A Most Wanted Man and Anonymous. Krieps has excelled in a myriad of eclectic roles for French, German and Luxembourgish productions including 2014's Das Zimmermädchen Lynn (The Chambermaid Lynn) for which she won the Young German Cinema Acting Award. Krieps joins us to reflect on her success to date and her exciting upcoming plans.
Throughout 2014 and 2015, Krieps, 31, has delivered stunning performances in a series of roles that run the gamut of her acting prowess. Earlier this year Krieps worked alongside Daniel Brühl and Emma Watson when filming Colonia, the eagerly anticipated thriller from the Oscar-winning director, Florian Gallenbergerger. The film, to be released January 2016, is an ambitious story of a young woman's desperate search for her abducted boyfriend that entangles her with the infamous secret sect of the Colonia Dignidad that no-one has ever escaped from. "I always choose to work on projects based on the character," Krieps says, "and this character, Ursel, offered me a very exciting new opportunity as she was born inside that ugly sect and only knows the world from that perspective. I love characters that have a flaw or a shadow in the light."
The role also presented another very unique challenge for Krieps, who was eight months pregnant during filming. "There was no way we could have hidden it so we made Ursula pregnant also," Krieps explains, "and that made her even more tragic, but even more adventurous." Working with Gallenbergerger, Watson and Brühl was a very positive experience for Krieps nonetheless, despite the extra pressure of her pregnancy. "We worked to
gether in a very professional way where we concentrated fully on the work but everyone was very sweet to me," Krieps shares. "Emma in particular was very kind to me and we enjoyed lots of tea and chats while I relaxed with her in her trailer to escape from the craziness of the set."
Twelve months in review
Amongst others, she starred in Philips Koch's Outside the Box; the action-comedy thriller that premiered at the Munich Film Festival in July. Krieps shines as Yvonne in this quirky tale of a group of corporate executives participating in a team building event in Italy that goes catastrophically awry. "This is definitely not a typical German comedy but more in the style of the Coen brothers," she explains. "I think audiences should really look forward to seeing something different when it is released this autumn."
Krieps also received incredible critical acclaim for her performances in two short movie success stories of 2014; Christopher Rainer's French short film, Pitter Patter Goes My Heart and M wie Martha, a German short by Lena Knauss. Krieps plays Lisa, a hopeless romantic determined to win back her lover in the former, a simple but affecting tale by Rainer. "Lisa was one of my favourite characters ever to play," Krieps says. "I really love short movies because they give you opportunities to explore and to take risks as an actress." As Helene in M wie Martha, Krieps' character falls in love with Martha when they share a cottage in Poland for the summer holidays. "I almost didn't take that part because I was pregnant at the time but I made the right decision in doing it because it became such a beautiful movie," Krieps explains. "It is like a poem in pictures."
An early international success
From the outset of her career, Krieps secured roles in high-profile English speaking international productions such as Hanna (2011), Anonymous (2011) and A Most Wanted Man(2014). Reflecting back upon those opportunities now, she is grateful for the great experiences that they gave her as a young actress. "In each of those three fantastic movies, I worked with such incredible actors that I learned such a lot from and I was very lucky to have that so early on," she shares. "The most important thing I learned from working with people like Cate Blanchett or Philip Seymour Hoffman was that no matter where you are, who you are or how successful you are, your priority should always be your work. The work ethic and concentration that you need is the same whether you are world famous or a young actor starting out in her career as I was. It's about how much you can give the audience and all of those incredible actors that I worked with were humble in their attitude about that."
The early years
"I had an instinct when I was little that I wanted to be an actor but didn't truly think it could be a possibility as I didn't know any actors in my family or from Luxembourg at all," she reflects. "I was very lucky, however, to discover that the Conservatoire de Luxembourg also offered an acting class in addition to their musical studies and it was there that I discovered that acting could become a profession for me if I went looking for it and the first door opened."
Her big break came shortly after her studies completed with her captivating portrayal of the pioneer aviator in the historical television movie Elly Beinhorn – Alleinflug in 2014. The German production became Krieps' first leading role. "That was the first time people really had an opportunity to see my work on the screen and I was very fortunate that the director took a chance on me," Krieps recalls.
Life in Berlin
"I always felt European in a way, as opposed to Luxembourgish necessarily, probably because my home country is so small, " Krieps says. "I live in Berlin where I moved for work but I do think I would like to move to the countryside and that is definitely Luxembourg coming out in me. My home is always inside of me though. I don't try to find it in work or in an external place but within myself which is wonderful because with this work I travel a lot but it means I can always take my home with me wherever I go."
Juggling the commitments of family life with two children and a career that is constantly evolving and developing is a challenge, but Krieps remains undaunted. "I didn't plan any of this but I had my first baby just as my career was talking off so I've never really known life to be any different. I have been very busy but I just adapted as things happened." At the core of her life, Krieps has a simple philosophy that helps. "I just try not to think or plan ahead too much," she explains. "I just improvise because as soon as I start to try and control it everything stops working. You have to trust yourself and your instincts and go with the flow."
Vicky's next steps
Krieps is currently filming Was hat uns bloß so ruiniert? (What has ruined us?) in Vienna; a genre comedy by Marie Kreutzer that portrays the outcome of three idealistic but materialistic couples who all decide to have children at the same time. "I love that this is an ensemble film so everyone has a lead role," Krieps explains. "It is about young parents dealing with having babies in modern times and trying to reconcile their lifestyles with this uncontrollable element."
Due to start filming in the coming weeks, Krieps is very keen to commence work on Raoul Peck's upcoming feature, The Young Karl Marx, a period drama chronicling the relationship of Marx in his youth with Friedrich Engels. Starring alongside August Diehl as Marx and Alexander Fehling as Engels, Krieps believes that it will result in an incredible movie. "I think it could be one of the most interesting projects I've worked on but I can't reveal too much at the moment other than to say it is very exciting," she says. The release of The Young Karl Marx is anticipated for 2016.
TEXT: HELEN CULLEN | PHOTOS: HELEN SOBIRALSKI
Subscribe to Our Newsletter
Receive our monthly newsletter by email