Vermeer Centrum Delft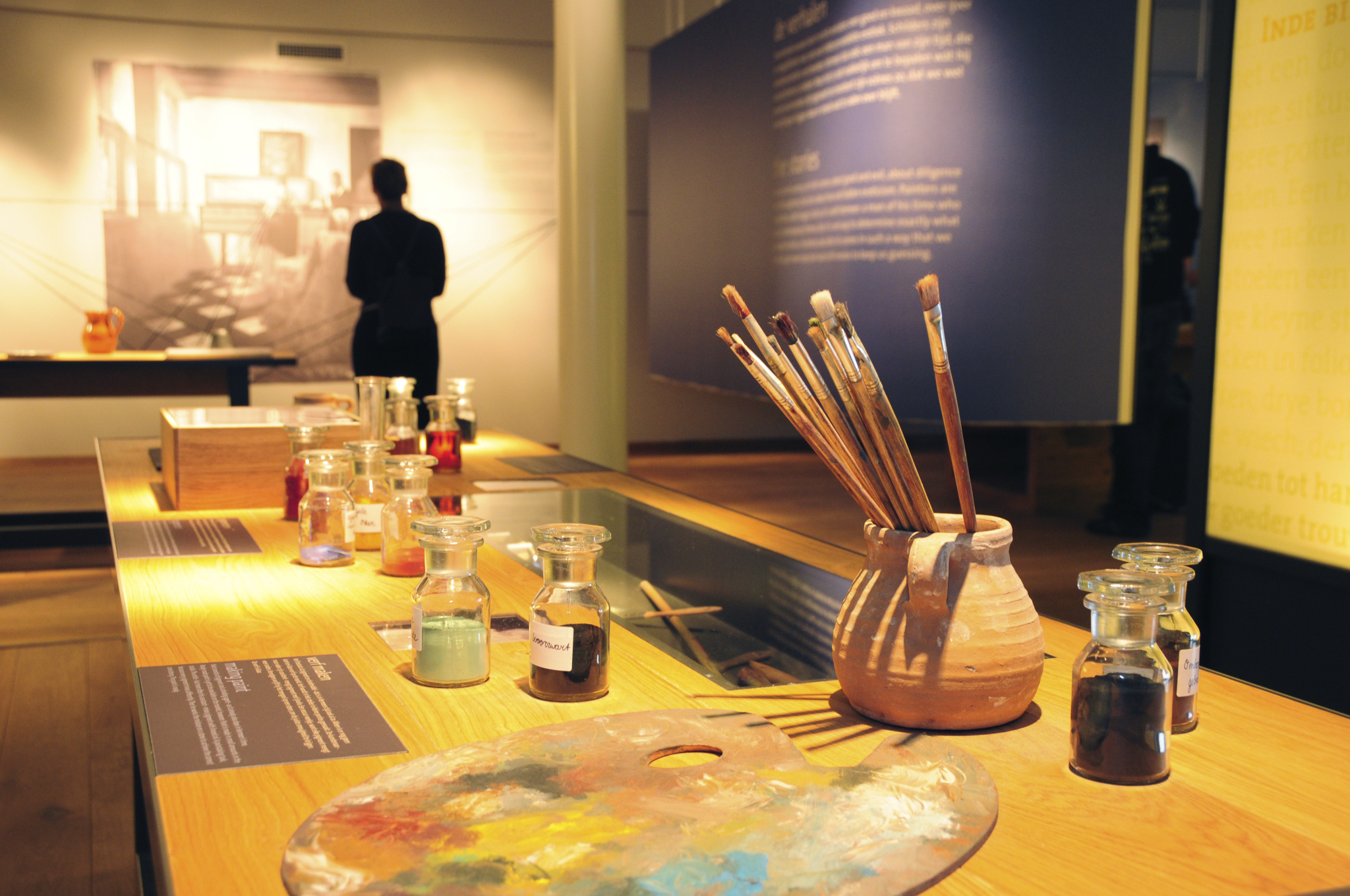 The master of light explained

TEXT: THESSA LAGEMAN | PHOTO © VERMEER CENTRUM DELFT
At the Vermeer Centrum Delft you can discover the life, works and hometown of 17th-century painter Johannes Vermeer (1632-1675), the pride of Delft. "We advise you to visit our centre before you see the original paintings," says marketing manager Ellen Hoogendam. "If you know more about the background, you can really appreciate his work."
The famous painter was head of the painters at the Guild of Saint Luke. It is at this exact historical spot in the town centre that the Vermeer Centrum Delft can be found. It is the only location in the world where you can see all 37 of Vermeer's paintings together, in the form of digital reproductions.
The copies lead you through 17th-century Delft: the thriving scientific and artistic climate, his clients, family and his rich mother-in-law. Only seven of his paintings are in the Netherlands (Amsterdam and The Hague). Many others can be found in the United Kingdom, Germany and the United States.
Another floor is dedicated to Vermeer's working methods. "Here you can learn how the painter, who was called 'the master of light', managed to make use of light," explains Hoogendam. "You can learn what kind of paint he used and how he made the paint." You can even experiment with the camera obscura, play with colour and perspective, and literally step into one of Vermeer's paintings and photograph yourself.
Both adults and children will enjoy visiting the exhibition. An audio tour is included in the price. "And at the end of your discovery; pass by our shop for a nice gift or drink something at our café, Café Mechelen," says Hoogendam. "We hope to see you soon."
Subscribe to Our Newsletter
Receive our monthly newsletter by email