TOP PLACES TO VISIT IN THE NETHERLANDS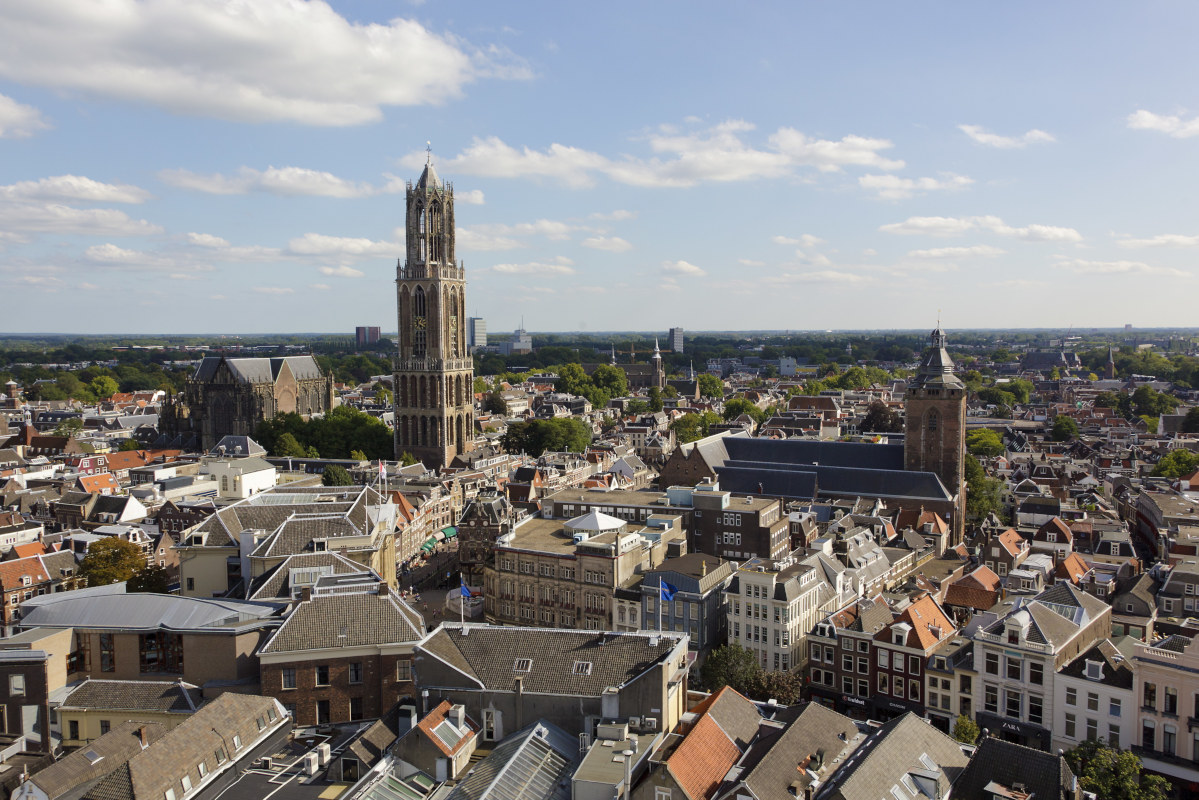 All spotlights on Utrecht
With a picturesque medieval centre, café-lined canals and gabled merchants' houses, the 2,000-year-old city of Utrecht is an ideal size for a city break. This vibrant university town has a thriving arts scene and brimming cultural calendar, not to mention world-class museums and architecture recognised by UNESCO.
TEXT: ANNA VILLELEGER | PHOTO © NBTC
Going up
Not to be missed (literally) is the impressive Dom tower, which can be seen from any point in the city and boasts the highest church tower in the Netherlands. Climb the 465 steps to the top and you will be rewarded with breathtaking views over the city. A less strenuous way to sightsee is via a relaxing canal cruise, which will show you all the city sites and give you a chance to admire the numerous historical wharf-side houses.
Marvellous museums
If you like museums, then you will love Utrecht. A good place to start is Centraal Museum, which explores Utrecht's fascinating cultural history via Caravaggisti paintings, modern art, costumes and much more. From philosophy to art, you will find it here. Another renowned Utrecht institution is Museum Catharijneconvent. With impressive artworks by the likes of Rembrandt, Pieter Saenredam and Jan van Scorel, it takes you on a journey through Christianity in the Netherlands.
Also famous is the Het Spoorwegmuseum, the Railway Museum in Utrecht, which preserves historical equipment from the Dutch national railway. Not just for train spotters, the museum has plenty of attractions for all ages.
Wonderful surroundings
If you fancy exploring further afield, Utrecht province also offers beautiful landscapes, farmhouses, manors and magnificent castles. Do not miss the De Haar Castle, the biggest and most luxurious in the Netherlands. The verdant park and gardens surrounding it are also worth a visit.
DO NOT MISS
Rietveld Schröderhuis
The Rietveld Schröderhuis is the architectural pinnacle of the De Stijl art movement. The house was designed in 1924 by Utrecht architect and designer Gerrit Rietveld for the widow Truus Schröder. It is the only building built wholly according to the De Stijl architectural theory and a true icon of the city.
Mondriaanhuis: The world of Piet Mondrian
A visit to the Mondriaanhuis in Amersfoort is a museum-like experience for all ages offering an innovative introduction to Mondrian, who was born in Amersfoort on 7 March 1872. Discover more about numerous places relevant to Mondrian's ideas and work, as well as his artistic and spiritual development.
DOMunder
DOMunder is the ultimate historic attraction in Utrecht. There, you can immerse yourself in the 2,000 years' worth of history of the Domplein (Dom Square), Utrecht and the Netherlands. Go on an underground discovery tour filled with fascinating stories and archaeological gems. You can learn more about Utrecht's Roman past, as well as the illustrious Middle Ages.
Subscribe to Our Newsletter
Receive our monthly newsletter by email