De Gudde Wëllen: The sound of the underground
TEXT: SCHEENAGH HARRINGTON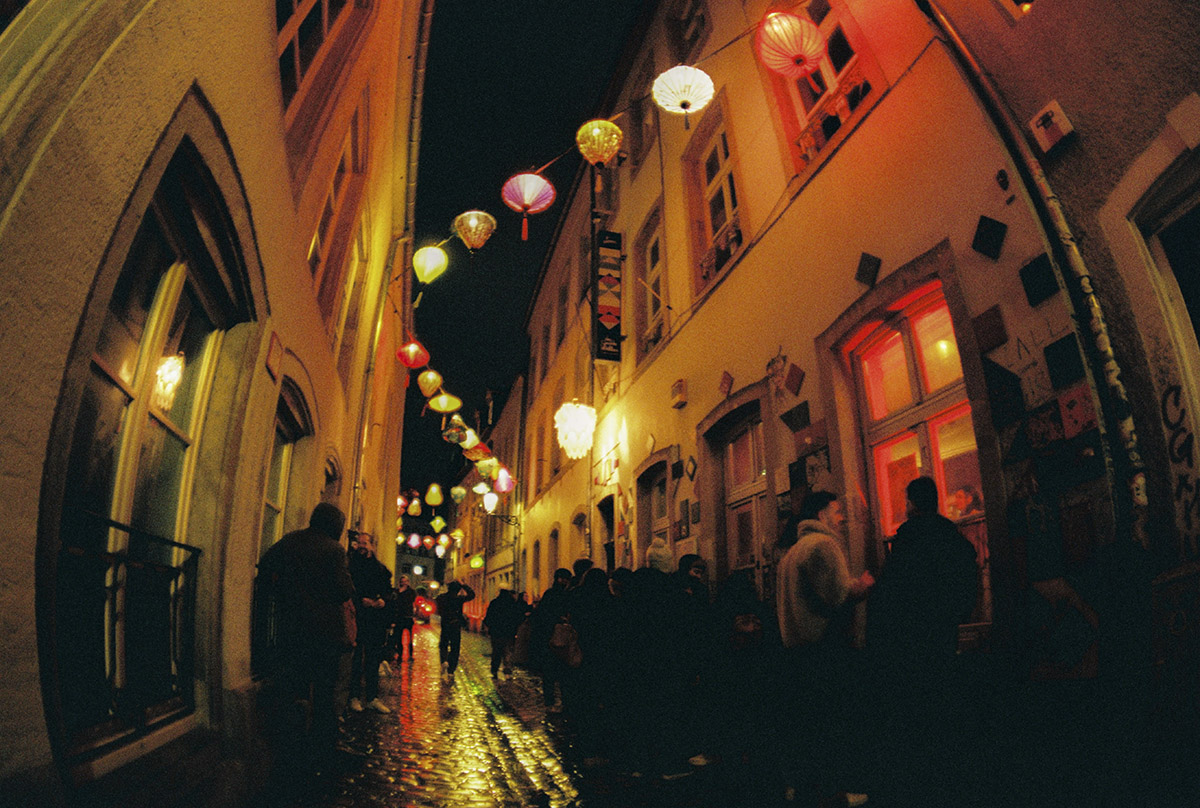 Lovers of art, literature, music and language are drawn to the multicultural melting pot that is Luxembourg. It's also home to a lively alternative culture scene, spearheaded by the tiny but mighty venue De Gudde Wëllen. Co-founded in 2014 by Luka Heindrichs and located in the city's old town, it has hosted bands including Ireland's Fontaines DC, and US act Khruangbin.
De Gudde Wëllen was launched several years after the successful major Luxembourg music festival Food for Your Senses – which Heindrichs also co-ran – when the opportunity came up to take over a building in the city centre. Covering three floors, the club's atmosphere is a blend of rough-and-ready and a warm welcome.
"It's not that it isn't a chic place, it's more of a familiar place," Heindrichs says. "It feels like coming home in a way. It's very warm, and the atmosphere we want to create is something that's personal, that's not tapping into the aesthetics of the hippie chic or trendy thing that you see in a lot of places across Luxembourg. It has more of a little rough feel. There's a lot of tags on the outer walls, and it feels a bit like the underground."
Small but perfectly formed
De Gudde Wëllen is far from the city's biggest venue, but it has grown to enjoy an international reach, working with agents across the Benelux region (as well as in the UK and Germany) to book a diverse range of talent.
"Obviously, we're not going to be looking for very famous acts, but rather for up-and-coming artists from around the world or bands that may have grown since the first time they played at our venue. It's a very international programme," Heindrichs explains.
"Usually, the bands really dig the place and like playing here because it has such a special atmosphere. In terms of genres showcased, it will go from indie to more electronic acts. There's a bit of jazz and some hip-hop as well."
Of course, there have been some standouts to have played De Gudde Wëllen over the years, and he reels off an impressive list that includes Moon Duo, The Soft Moon, Masta Ace, Lefto, Operators, This Is the Kit, Say Yes Dog and Weyes Blood.
Importantly for Heindrichs, any performers must be solid live acts, given the club's intimate atmosphere. "There is something very personal that can be created, so it's important to have artists who are good on stage, can create some kind of connection and make for a special moment. That's what we're looking for."
The club attracts a wide audience, including a "very committed crowd" of older people attending performances and shows at least once a month, alongside younger fans who come to see friends who may be performing or a more high-profile act, and lots of expats.
"It's one of the few places you can go and have a drink as well as dance with DJ programmes every weekend that doesn't have a strict door policy. You don't need to wear special, fancy clothes. You can come as you are and just enjoy yourself. It's inclusive by definition," he enthuses.
Inclusive by definition
Interestingly, the club's name can be almost as much of a draw as the artists. "Yes it's a weird name but it's fun to pronounce and easy to remember," Heindrichs says. "People like saying it and joking about it, even if they don't know what it means. It's good for our image!"
The club is also taking advantage of its gorgeous location to try new things, and it's definitely a case of so far, so good, as he explains: "We've been developing lots of activities around the brand and have stuff going on outside the venue every summer. We created an open-air bar on a beautiful terrace on the city walls overlooking the old town towards the end of the pandemic, and it has been going strong ever since.
"That is something that didn't exist five years ago, and the challenge when you create something that is very personal like this, is to move with the times; keep some kind of artistic integrity while not becoming retrograde."
Heindrichs continues: "That includes bringing in younger people, both on the staff and in the club's line-up. I hope that in five years' time we're still here, that people will still come and the programme is a mix of the stuff that we love and the stuff that is up-and-coming.
Web: www.deguddewellen.lu
Subscribe to Our Newsletter
Receive our monthly newsletter by email