The ultimate destination: Discover Genk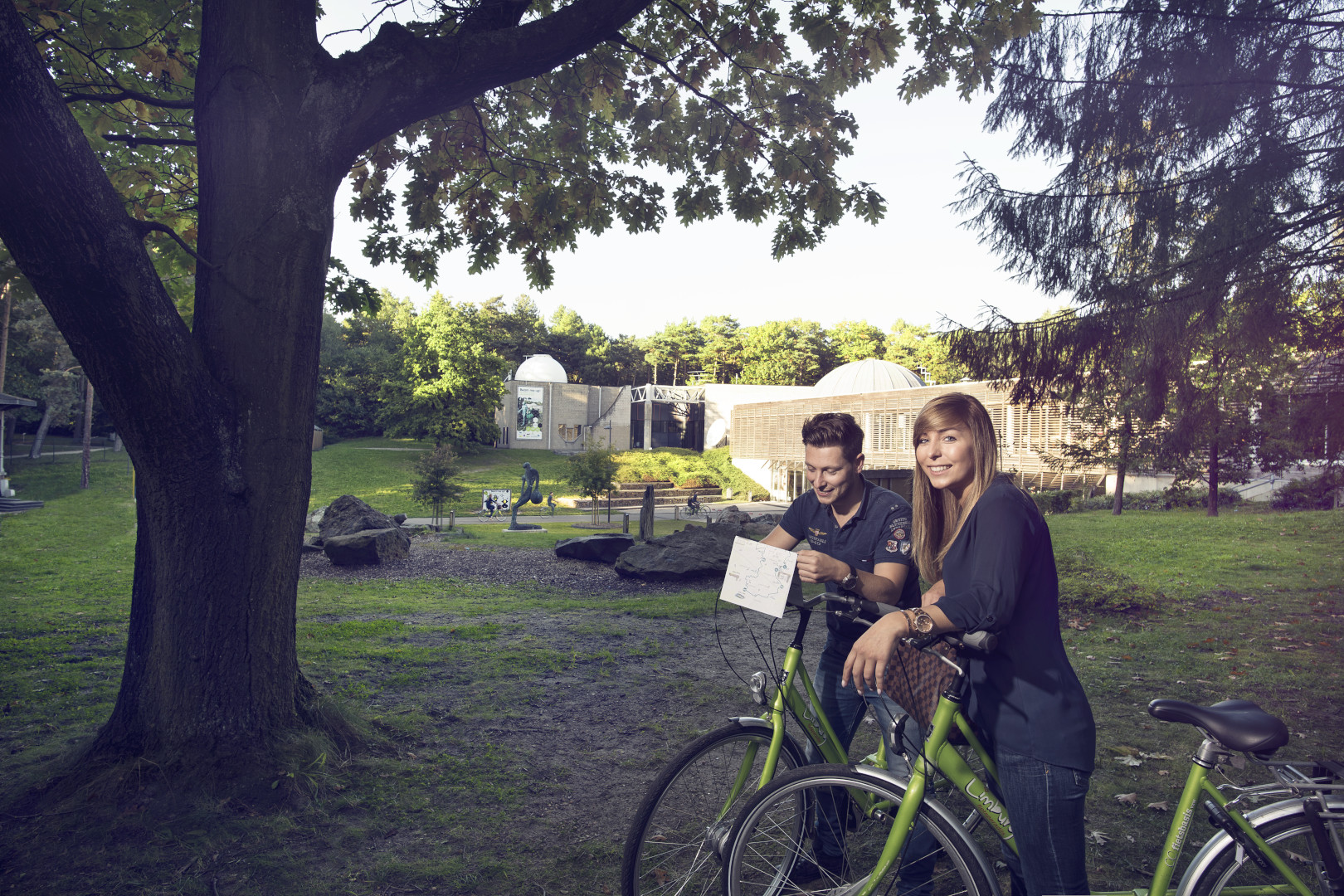 Located right on the doorstep of the magnificent Hoge Kempen National Park and brimming with greenery, Genk is renowned for being Flanders' most verdant city. It is also home to a rich mining history and must-visit industrial museum and cultural centre, the C-mine. Read on to discover more and get planning your trip!
The must-see C-mine
With its sunny pavement cafés, lively shopping streets and atmospheric weekly market (taking place on Thursdays), central Genk is buzzing. The city is bursting with hotspots, but top of your list has to be C-mine, which is based in an old coal-mining complex and offers underground tours. Get ready to put on your helmet and step back in time to the 1950s, when the mine was at its heyday. Highlights include an innovative virtual reality experience.
The site is also home to some world-class exhibitions, with upcoming expo The World of Tim Burton scheduled to open on 15 August. Dedicated to the revered American filmmaker, the exhibition will showcase Burton's prolific artistic output, featuring everything from drawings and paintings to puppets and sculptural installations.
Step back in time
Another name for museum buffs to remember is Bokrijk, which is Belgium's largest open-air museum. Tucked away amid extensive woodland, it displays a vast collection of historical buildings from across Flanders, presenting the history of rural life in Belgium. Visitors can marvel at demonstrations by skilled craftsmen or even attend a workshop, should they be feeling crafty.
Connect with nature
Nature lovers will not want to miss a visit to the beautiful Hoge Kempen National Park, which covers an area of more than 57 square kilometres. One of the six entrances to the park is located in Kattevennen, a perfect spot for walking, cycling and utter relaxation. In the mood for a more outer space adventure? Kattevennen is also where you will find the Cosmodrome with its high-tech, 360-degree projection room. The observatory boasts a particularly large telescope and an automatically revolving platform.
What are you waiting for? Start planning your Genk adventure now at visitgenk.be
Subscribe to Our Newsletter
Receive our monthly newsletter by email