The Student Hotel and TSH Collab: Blurring boundaries in work and life
Text: Colette Davidson | Photos: TSH/Melissa Ashley Photography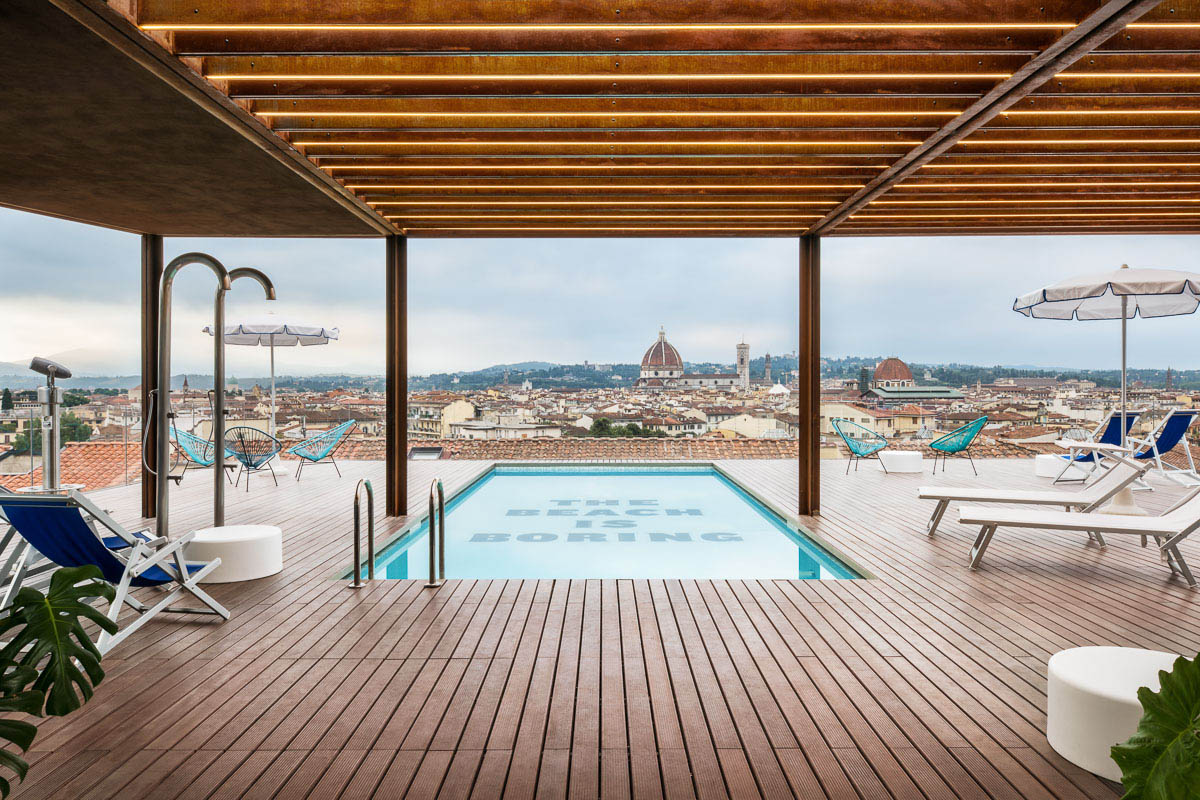 Physical boundaries are becoming less and less important in our lives, whether it involves work, study or travel. But despite our ability to move more freely than ever before, our desire for human connection remains just as strong. The Student Hotel – and its co-working space TSH Collab – aims to break down the borders that separate us and create a space for work, learning and play, in a fully connected, global community.
When The Student Hotel (TSH) was founded by Scottish entrepreneur Charlie MacGregor in Rotterdam in 2006, the goal was to provide a better experience to students. MacGregor hoped that by offering higher quality accommodation and services, students would finally get what they deserved – a more exciting, enjoyable and communal living experience.
But since its early days, TSH has morphed into a hybrid product, catering to an increasingly diverse audience. University students can benefit from long-term accommodation, while business travellers and digital nomads can enjoy short or extended stays.
Meanwhile, its co-working spaces are a place for those working virtually to find community. Large tables and couches welcome those looking to come and go as they please, while a personalised desk and locker are available for those wanting a more permanent space. Larger companies can reserve office spaces and meeting rooms to recreate a true office experience.
But what makes TSH unique is its willingness to go the extra mile for its guests, to connect people not just through work, but play, as well. Regardless of the type of stay – long-term students, business travellers or digital nomads using the co-working space – everyone has access to its long list of extra services. The swimming pool, bar, pool table, gym and regular events are just some of the ways guests can unwind and connect with one another.
"We really try to look further than the borders of the traditional co-working industry, to offer 24/7 hospitality and give a personalised experience," says Dave van der Pol, director of co-working for The Student Hotel Group. "This is what differentiates us. No one has all of this under one roof."
This higher level of intimacy is paying off. The TSH brand is branching out to create 38 properties in major cities across Europe in the next few years, to add to its existing co-working locations in the Netherlands, Germany, Italy and Austria.
"People want to work in a less static environment, to get inspiration from others," says Mr. Van der Pol. "Everyone talks about community. But we have really created a hospitality environment that people actually like to stay in and where they will also find relevant business opportunities."
www.thestudenthotel.com www.tshcollab.com
Subscribe to Our Newsletter
Receive our monthly newsletter by email