The Netherlands' largest bank heist hits the silver screen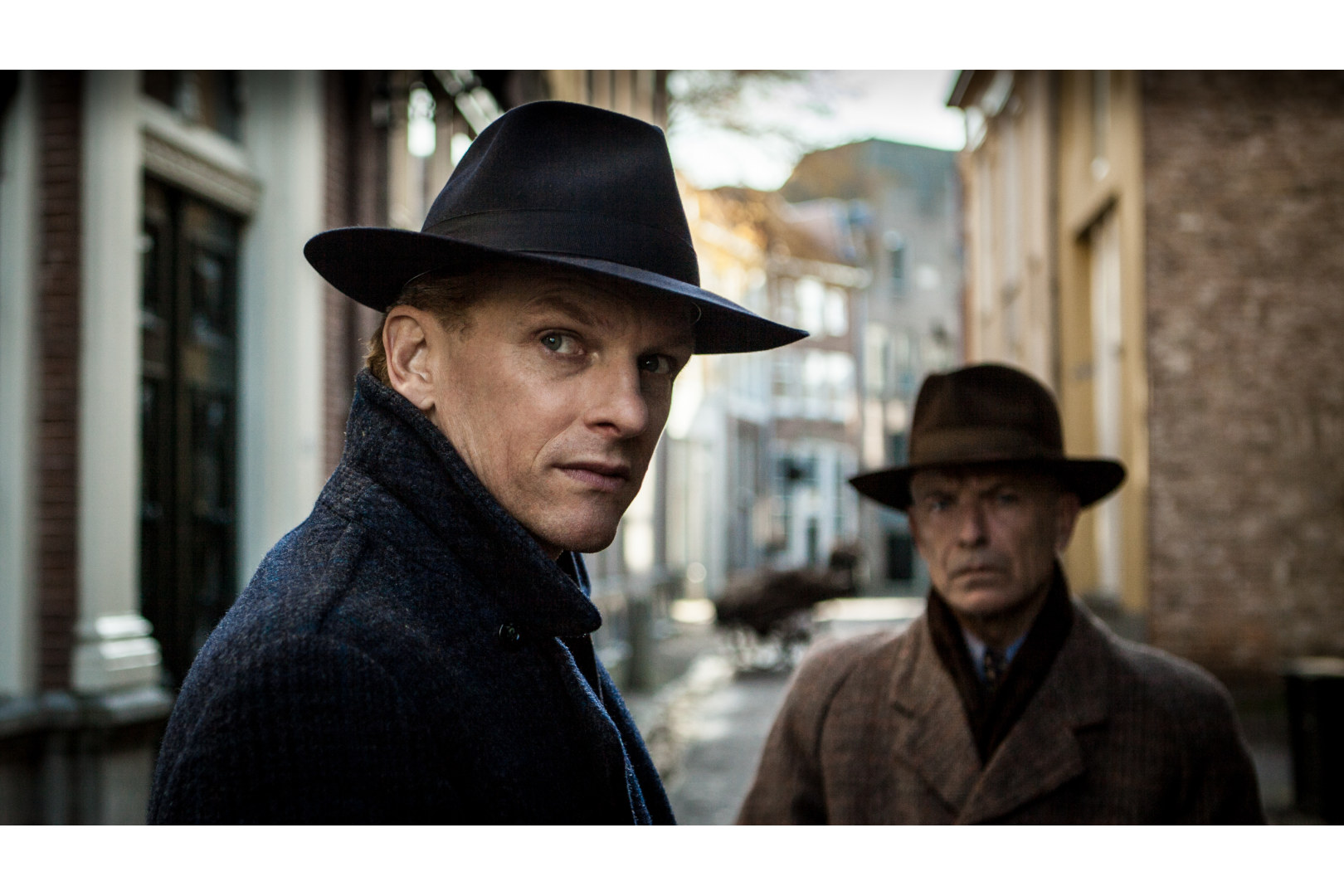 Dutch cinema has its fair share of highly rated movies set during World War II, with classics like Soldier of Orange or more recently Paul Verhoeven's Black Book. Producer Sytze van der Laan adds a new title to the period movie genre with Bankier van het Verzet (The Resistance Banker). The film centres around the remarkable real-life story of banker Walraven Van Hall and his brother Gijs. The two were able to sneak away millions of guilders from the Netherlands' central bank through an elaborate scheme with 27 businesses and a fake pension fund, using the money to help the resistance in any way they could. We caught up with Van Der Laan to find out more.
Making a movie about the story of the Van Hall brothers was your idea, how did it come to life?
I was reading a newspaper about a monument being unveiled at the Frederiksplein in Amsterdam in recognition of what the Van Hall brothers had done. As a bit of a history buff, I was intrigued. I'd never heard of them before, but I dived right in. 'Wally' and Gijs were unsung heroes who did the impossible: stealing millions of guilders right under the noses of our occupiers to fund the resistance. What the two did was impactful in more ways than you can count. One example is that by funding the resistance, many Dutchmen didn't have to report in Germany for forced labour, which in itself was means for Germany to send more young men to the front. Thanks to the work of the Van Hall brothers, the number of divisions stationed in the Netherlands was much lower than intended and made the liberation that much easier.
Did you seek contact with the brothers' family for the film?
I did. As soon as I had the idea of making a movie about the deeds of Walraven and Gijs, I reached out to Wim de Bijl who is a historic advisor at the Resistance Museum in Amsterdam, and he knew Walraven's two sons and daughter. I asked for their consent and they were a bit hesitant at first, given how there have been others who wanted to translate their dad's story to the big screen. But those filmmakers painted the brothers as swashbuckling, gun-wearing action heroes and that's just not who they were. I told Wally's son Aad I wanted to make a thriller; a match of wits much more in the vein of a movie like Tinker Tailor Soldier Spy. That got the whole family on board and gave us access to their archives and personal stories. There wouldn't be a script without them and at every point of writing, we asked for their approval.
What was the most surprising thing to hear or read about Walraven?
How he was such an adventurous man with an unmatched knack for leadership. Before he became a banker, he was a captain of a large ship, only to be rejected because of poor eyesight. Once a banker, Wally had to sit through many meetings with his peers. The war was an opportunity for him to show that level of leadership once again and the amount of guts it takes to do what he did. It all amounted to what is possibly one of the largest bank heists ever, with everyone's life in the balance. Anyone working for the relief fund the brothers helped erect, was aware of the danger it imposed. There was a certain amount of excitement for many of them, but they knew they could wake the dragon at any moment.
Is there a lesson to be learned from The Resistance Banker?
I like to think so. This movie asks you the question; 'what would you do if there was a war going on and everything was at stake?'. The famous historian Loe de Jong once said that what the brothers did was the largest individual feat of the resistance and it should be inspiring for anyone who wants to tackle the status quo. Whether it's somebody in China standing in front of a tank or students in the United States who are standing up against the NRA; the story of Wally and Gijs shows us you don't have to lie down and do nothing. It's also a well-timed movie, since the National Committee of Remembering World War II dubbed 2018 as the 'Year Of Resistance'. That kind of fell into our lap – or maybe our movie is falling into their laps.
Directed by Joram Lürsen, The Resistance Banker stars Barry Atsma, Jacob Derwig and Pierre Bokma.
TEXT: BAS VAN DUREN | PHOTOS: BANKIER VAN HET VERZET © MARK VAN ALLER, NL FILM 2017
Subscribe to Our Newsletter
Receive our monthly newsletter by email