The Event Pilots: Embrace to CONNECT
Text: Eline Joling | Photos: The Event Pilots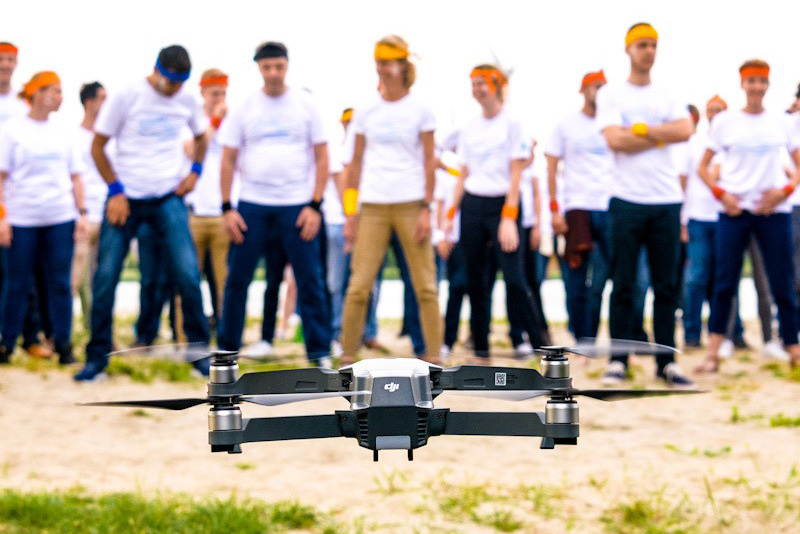 All dressed up in a shiny new jacket, The Event Pilots have merged 20 years of experience into a new project focused on the future. Dedicated to organising events for people rather than businesses, The Event Pilots are ready to take you on a journey with their unique balance between human and digital.
The Event Pilots originated out of a vision for the event sector's future and the belief that human communication will gain importance in a world that is becoming increasingly digital. Their task? Bringing the right people together in the right place in order to make real human connections. 
"In the past, the emphasis has always been on quantity. The number of guests present or the amount of events hosted," says Captain Sven Vanhemmens. "We believe that the need for qualitative connections will overtake. With digitalisation comes less personal interactions, and it is our job as event agencies to reinforce the human element."
Of course, the evolution of technology can't simply be ignored. This is why The Event Pilots have embraced it and are constantly looking for new, creative ways to use technology as a tool to emphasise human interaction – think using Virtual Reality or Artificial Intelligence in team-building exercises. It is finding the balance between human and digital that is central to the agency's ethos.
Across the agency's three areas of events (Your Staff, Your Business and Your Brand), the team gives the option of two different formulas, 'All-In' or 'Part-In'. As the name suggests, 'All-In' offers event organisation from A to Z, from concept to production.
The 'Part-In' option, however, is what makes The Event Pilots unique. By providing several services, they support companies that might not have the experience, contacts or resources to organise their own event. Scouting the perfect location, taking care of all the technical support or sending an experienced 'Event Officer' to coordinate the process are just some of the options.
Regardless of how big a part they play, The Event Pilots will put their full effort into organising innovative events with human connections at the centre. From translating your event's message to the audience, to finding the perfect flowers to match the setting, The Event Pilots will always go the extra mile to transport you to an event to remember.
Are YOU ready for take-off?!
Web: www.eventpilots.be Social Media: theeventpilots Email: mayday@eventpilots.be Tel: +32 (0)3 491 02 90
Subscribe to Our Newsletter
Receive our monthly newsletter by email