Grand Events: Celebrating your story with an event
Text: Lauren Walker | Photos: Grand Events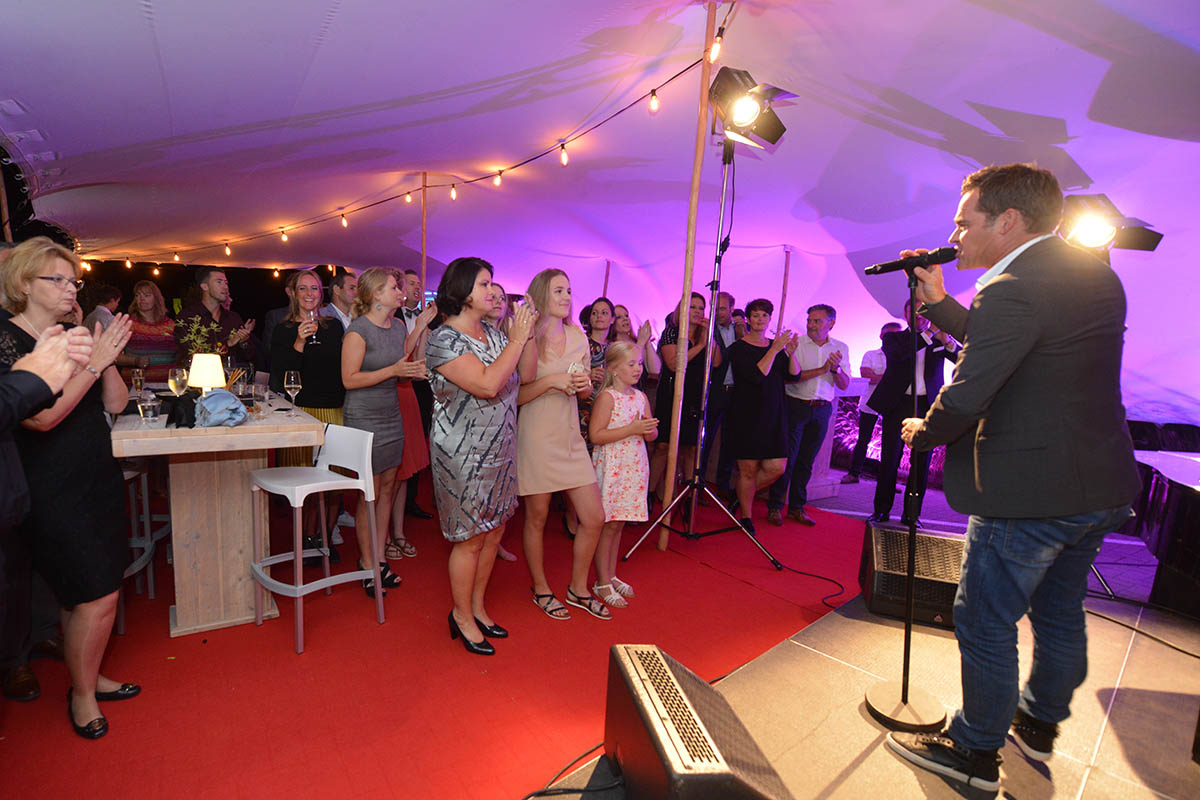 Few people are lucky enough to make a living out of something that started as a hobby. For Esther Vandebroek, the founder of Grand Events, this is her reality. Starting as an occasional wedding planner for friends, she is now the head of her own event planning firm, organising personalised and unforgettable events. Clients are given full reign to create the special occasion they dream of, without having to deal with stress, instead allowing them to fully enjoy the momentous experience.
Larger in size, intimate in approach
As an experienced event manager, Esther, who won the 'Belofte Limburg WOMED Award' for most promising businesswoman in 2017, has always put personal involvement and the customer's wishes at the heart of her work. She listens to needs and expectations and builds on ideas to flawlessly and creatively organise tailor-made events.
From working with renowned designers to create an original concept for Randstad Employer's brand research event, to recreating medieval themed festivities for over 300 guests and organising Stad Hasselt's New Year party, Grand Events always manages to impress, be it for high-profile firms such as Coca-Cola and Ted Baker, or intimate celebrations of anniversaries, birthdays and weddings.
Attention to detail
Esther ensures all events are personalised to the individual clients, and that the identity of the host is recognisable in even the smallest details, including the invitations, theme colours and menus, making the event like a story to be told. She explains that the uniqueness and originality of an event is what makes it stand out: "Only when the DNA of the company or person is recognisable, will the event be one that is remembered by its guests."
Now organising around 40 events per year, Grand Events' calendar has become rather packed, but Esther hasn't forgotten the value of attention to detail at every occasion, and is always present at every event from start to finish, to ensure everything goes according to plan, and to step in with a Plan B when necessary. Highlighting that this helps calm the minds of clients, she says: "If something were to go wrong, guests often don't even realise, because we fall back on an organised structure."
With its strong network of professional organisers and caterers, Grand Events can save you a lot of money and time, allowing you to fully enjoy your event.
For more information, visit: www.grandevents.be #wecelebrateyourstory
Subscribe to Our Newsletter
Receive our monthly newsletter by email