The draw of Luxembourg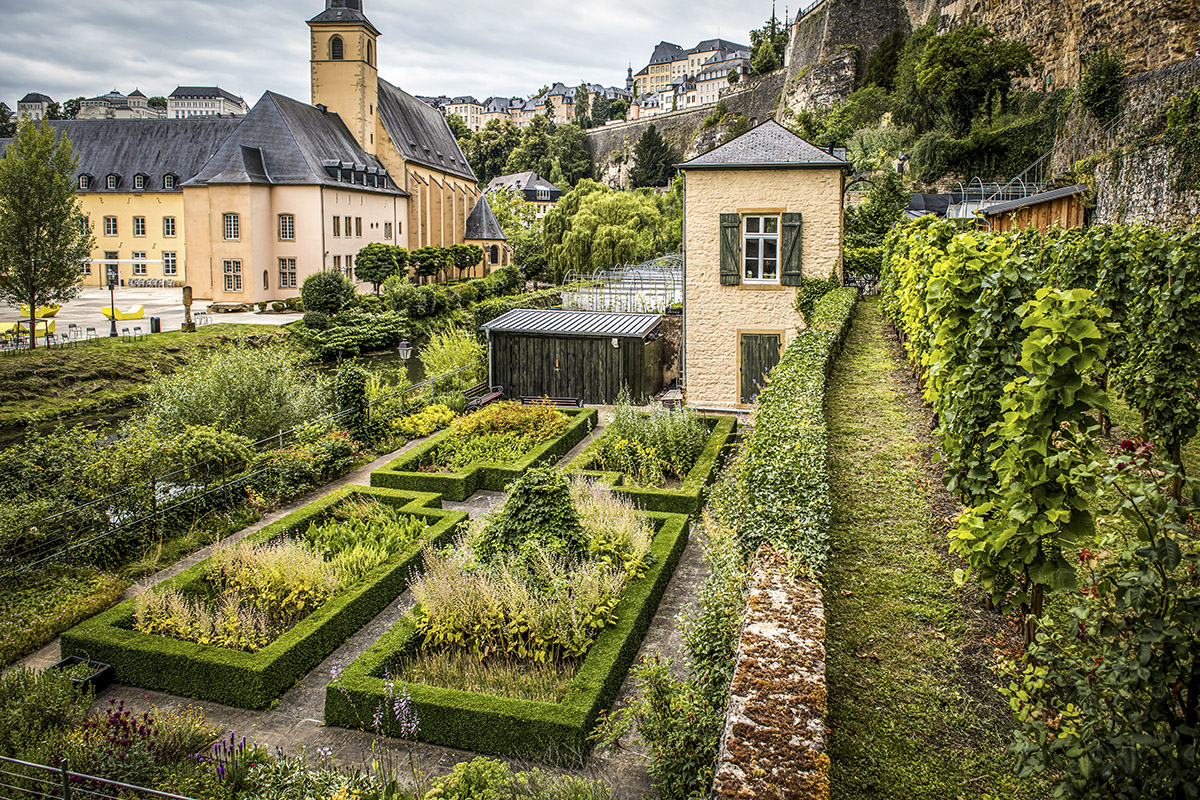 There's no doubt that the saying "good things come in small packages" certainly applies to Luxembourg. Sandwiched between Belgium to the north and west, Germany to the east and France to the south, the country merits more than a lightning visit en route to France or Spain. The Grand Duchy of Luxembourg (as it is officially known) charms visitors with its rich culture and myriad attractions. Here are our top five reasons to linger and discover what it has to offer.
Historic appeal
Luxembourg's cradle and eponymous vibrant capital, located in the southern part of the country near the confluence of the Alzette and Pétrusse rivers, has a rich and fascinating history that dates back to Roman times when it was part of the province of Belgica. It was first ruled by Siegfried I, Count of Ardennes, who built his castle there – named 'Lucilinburhuc', meaning 'small fortress' – in 963. This marked the beginning of what would become Luxembourg City, which, throughout the centuries, would fall under Burgundian, Spanish, French and Austrian rule. Luxembourg would remain fortified until 1867 when it was dismantled under the Treaty of London and declared a perpetually neutral and independent state. Luxembourg went on to become one of the three-quarters of the European Union, along with Brussels and Strasbourg. It is home to leading EU institutions such as the European Court of Justice, the European Investment Bank and parts of the European Commission. With a total population of approximately 122,000 (of which 67% are foreigners), Luxembourg has grown into a European metropolis and leading centre for international institutions and businesses.
Handsome Old Town
Luxembourg's old quarters and remaining fortifications were rightfully declared a UNESCO World Heritage Site in 1994. Boasting an impressive blend of historical and modern architecture, it invites you to wander through its pleasant cobblestoned streets and admire city landmarks such as the ancient casemates, the picturesque Chemin de la Corniche, the Grand Ducal Palace (which dates to the late 16th century and is the residence of the ducal family), the eclectic Cathédrale Notre-Dame (situated on the edge of town and built by the Jesuits between 1613 and 1621) and the double-arched Adolphe Bridge (erected between 1900 and 1903 and spanning 153 metres across the Pétrusse Valley).
Unspoilt nature
Whether you're into hiking, cycling or water sports, Luxembourg's glorious and verdant landscape tempts you to get out and about, actively indulge in nature and fill your lungs with crisp, clean air. The country has three nature reserves (Öewersauer, Our and Mëllerdall) that extend over one-third of the area and count some 60,000 inhabitants. These 'Naturparks' serve as protected areas for nature conservation and are dedicated to the protection of specific habitats and species. Luxembourg also has regional parks that focus on conservation and sustainable development. These parks promote eco-friendly tourism and outdoor activities while preserving the natural environment.
As for Luxembourg City, like all other urban centres in the country, it boasts ample green spaces and parks that provide residents and visitors with access to nature and recreational opportunities. Luxembourg's government has implemented various initiatives to promote biodiversity and protect the country's natural heritage. These efforts include habitat restoration, reforestation projects and wildlife conservation programmes.
Magnificent castles
Embark on a journey through the pages of history as you admire some of Luxembourg's most beautiful castles and magnificent fortresses. Vianden Castle is one of the country's most famous and well-preserved castles. Tucked into the picturesque town of Vianden in the Ardennes, it dates back to the 10th century and was extensively restored in the 19th century. With its interesting mix of Romanesque and Gothic architectural styles and breathtaking views of the surrounding countryside, it's definitely a must when visiting the region.
Another prominent medieval fortress is Bourscheid Castle, which keeps guard over the Sûre River in the Ardennes. The castle dates back to the 11th century and has also undergone several renovations throughout its history. Visitors can wander through the towers and courtyards while taking in the panoramic views of the river valley below. Also worth adding to your itinerary is Larochette Castle. Perched on a rocky promontory overlooking the town of Larochette in central Luxembourg, much of it is in ruins, but the tower and some walls can still be admired, offering visitors a glimpse of its former grandeur.
Excellent food & drink
Whether it's ham or honey, cider or craft beer (and yes, even wine!), Luxembourg will tempt your taste buds with a wealth of fine restaurants and traditional dishes. 'Judd mat Gaardebounen', one of the country's most iconic dishes and an emblem of its agricultural traditions, consists of smoked pork collar served with broad beans and potatoes. For a sweet treat try the 'quetschentaart', a delectable tart made with local plums, a buttery pastry base and a delicate crumb topping. Love seafood? Sink your teeth into the 'friture de la Moselle'! Luxembourg is known for its freshwater fish, and these little, fried fish come piping hot with a side of tartar sauce and a wedge of lemon. The dish is best paired with a minerally Riesling. Luxembourg is known for its high-quality wines, particularly those made with this iconic grape.
Subscribe to Our Newsletter
Receive our monthly newsletter by email