TAMINO: A mesmerising voice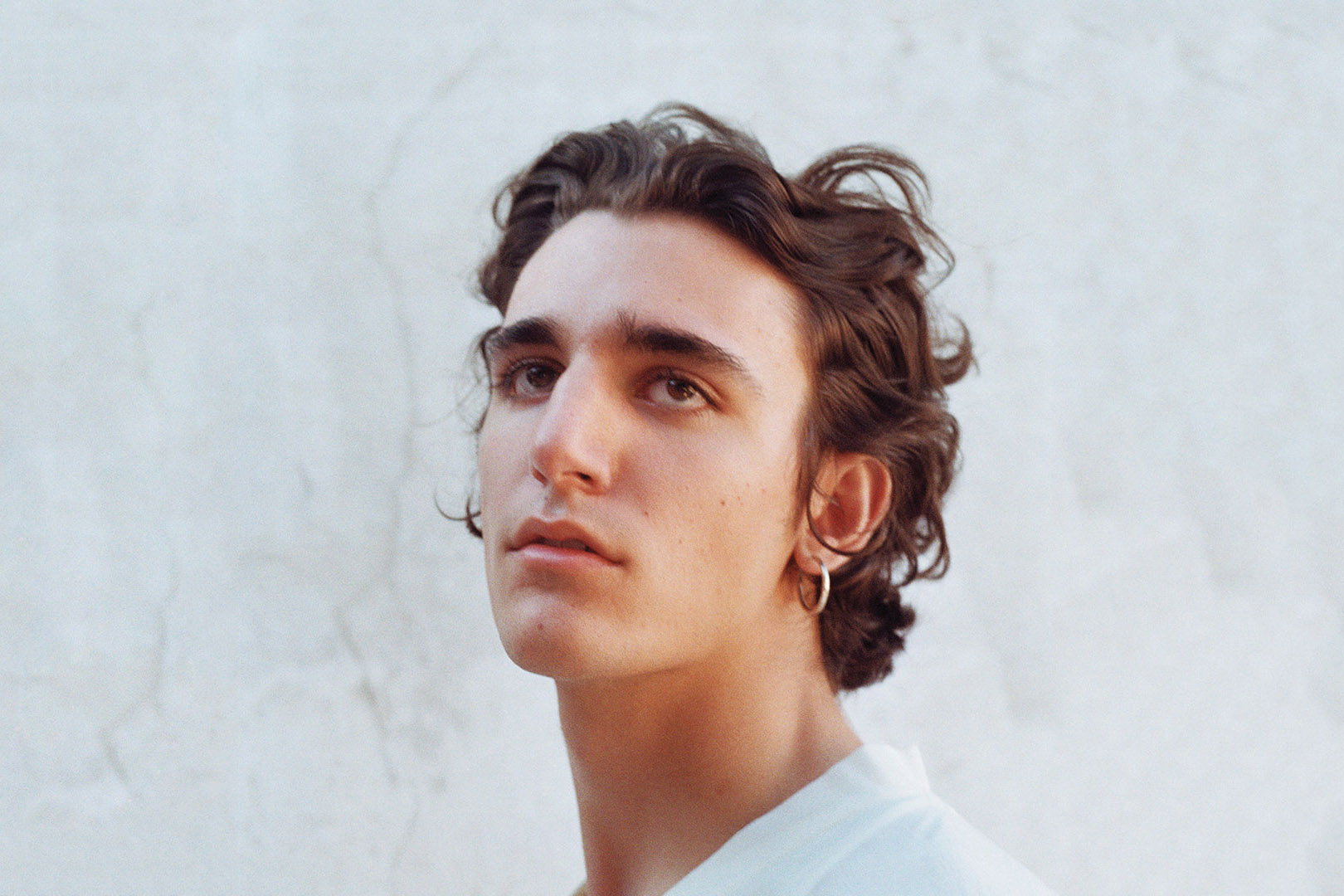 Named after the prince in Mozart's opera The Magic Flute, Tamino has music in his veins. The 22-year-old Antwerp native, born Tamino Moharam Fouad, is the grandson of the late Egyptian singer and actor Muharram Fouad, and has already earned comparisons to the likes of Jeff Buckley and Radiohead's Thom Yorke thanks to his ethereal voice and soulful lyrics. Hypnotised by his debut album, Amir, we caught up with the artist ahead of what will undoubtedly be another spellbinding performance at this month's Couleur Café Festival in Brussels.
"I think you really hear the soul through a voice," begins Tamino, whose own vocals drift from throaty to falsetto with incredible ease. His voice is frequently described by music critics as otherworldly, or ethereal. "I'm not trying to say my soul is 'ethereal' but I'm singing from the heart and from the soul," he affirms. "I'm very happy it resonates with people, and it can take them to their own ethereal places in their minds."
Naivety
Released last year, Amir garnered international acclaim, with the lead track Habibi (Arabic for 'my love') in particular showing off the artist's unique vocal talent and skill as a lyricist. Listening to the record, it's hard to believe the singer-songwriter is only in his 20s. Yet however mature his musical abilities may be, Tamino's journey has only just begun. "I feel like there's a lot of naivety on this album — it was a lot about feeling things for the first time. I could have only written those songs now, because I am so young," he muses. "I feel like I'm learning so much."
Sound of the Nile
Tamino began singing at home after school, before being accepted to study music at the Amsterdam Royal Conservatory aged 17. Music had always been a big part of his life, and as he grew up he became more and more interested in discovering his grandfather's heritage — Muharram Fouad was one of the biggest stars of Egyptian musical cinema in the 1960s and was dubbed 'The Sound of the Nile'. "Unfortunately he died when I was five," explains Tamino. "To me, of course the music made a big impact. Then the second impact came from my mother telling me about my grandfather from a very young age and showing me his pictures."
Idols
Talking about his idols, Tamino admits he's always admired the older generation. Not seduced by the 'live fast, die young' attitude that can be fetishised in rock circles, the singer has a far more mature approach.
"I never really looked up to, like, teenage idols. For me, I've always looked up to somebody who is able to have a long career and go through a lot — the struggles of life — but still make the best out of it, and make beautiful art," he smiles. "I'm not only talking about artists. I've always looked up to older people."
On the road
Currently touring across Europe and with appearances lined up at festivals including the Montreal Jazz Festival in July and Green Man Festival in the UK this August, Tamino has had to get used to life on the road, although he still calls Antwerp home. "I enjoy the shows but I hate the travelling," he admits. "I love being in all those places, but I hate the act of travelling — sitting in a van or on a plane.
"But the shows make it all worth it, of course. That's what gives you the energy to go through to the next one. I especially enjoy seeing so many people of all ages and backgrounds at our shows. I think that's really what I feel most happy about."
Missoni
Tamino is also looking forward to performing in the States, having already enjoyed a work trip to New York to star in the Italian label Missoni's Summer 2019 campaign alongside Brazilian supermodel Gisele Bündchen. Both models were shot by acclaimed British photographer Harley Weir. "That was amazing!" recalls Tamino. "I had never been to America before and I flew to New York. I was only there for two days and it was the day before my birthday. I did the shoot and it was an amazing team — there was Gisele, who was the female face of the campaign. It was a big honour, of course, and then the day after, I got to spend my birthday in New York. I was very happy!"
Radiohead
As well as rubbing shoulders with supermodels, Tamino has earned himself an array of famous admirers, including Radiohead bassist Colin Greenwood — who he met following one of his shows in Antwerp. In fact, Greenwood ended up playing bass on Tamino's album track Indigo Night. Also playing on the album on tracks such as Sun May Shine and So It Goes, are the Nagham Zikrayat orchestra – many of whom are refugees from Iraq and Syria.
Mysterious
As well as being keen to explore his Middle Eastern roots, Tamino is passionate about singing in English. Does he ever prefer to vocalise in his native Flemish? "I like English because I like the sound of it," he reveals. "I feel it's the best language for me to write songs in. It immediately feels like 'now I've got to make something because it's a different language'. Maybe I'm more focused and more alert. Also, English just feels more magical to me because it's not my native language. There's still something mysterious in a way…"
Inspiration
With so much touring going on, has Tamino found time for songwriting recently? "Yeah, here and there!" he grins. "I always try to write, even if I don't feel like it, but I've also taken some time off which has been really good." Many artists talk about the 'difficult second album syndrome', but this isn't a concern for Tamino, who is happy to wait until he finds the right inspiration. "You're not gonna write songs about travelling or being in a van or a plane, so first, there needs to be some living!"
TEXT: ANNA VILLELEGER | PHOTOS: RAMY MOHARAM FOUAD
Subscribe to Our Newsletter
Receive our monthly newsletter by email